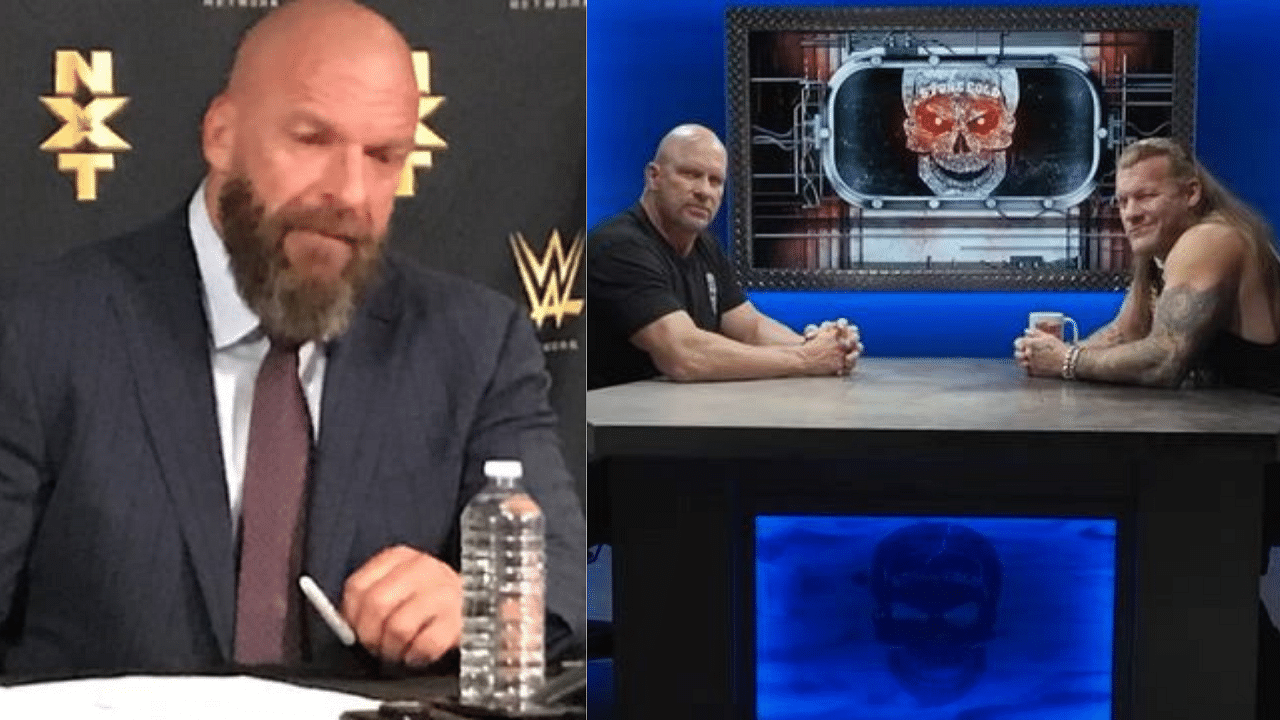 "We're Open for Business" – Triple H on Chris Jerich's surprising performance in Stone Cold's Broken Skull Sessions podcast next week.
WWE Network recently announced that Chris Jericho will be Steve Austin's next Stone guest in his Broken Skull Sessions podcast. This came as a surprise, as Jericho is one of the biggest stars in All Elite Wrestling.
Also read: Christian Cage reveals how Edge reacted to AEW's debut match
Vince McMahon Jericho doesn't seem to be too bothered when he appeared once in WWE programming. He seemed nonchalant about this, as did his son-in-law Triple H, who stated that WWE is open to doing business with absolutely anyone as long as it benefits them.
"We are open for business. We've said things a million times already. Vince was very determined about it. We are open to business, which for WWE is best for business; whoever it is. "
It's not shocking to me at all
While sitting for a conference call in front of NXT TakeOver: Stand & Deliver, the NXT boss was asked about Jericho's appearance. Although he claimed he didn't know about developments until the conference, he wasn't surprised by Vince's response to it either, saying people perceived the WWE president far from the truth.
"People comment on people leaving and that they got a nice call from Vince or someone else. That doesn't bother me at all. Perceiving and creating what people believe in their head, if they know nothing about it personally, is sometimes amazing. A created fantasy world. It's not shocking to me at all. «
As revealed on @WWENetwork social media, @IAmJericho will join @steveaustinBSR on #BrokenSkullSessions, streaming on Sunday, April 11, exclusively at @peacockTV in the US and beyond @WWENetwork everywhere else!
https://t.co/LrVPFfW6Oe

– WWE (@WWE) April 2, 2021
Sessions of a broken skull with the first undisputed WWE champion will be broadcast on April 11 by Peacock and the WWE Network.
Click here for more wrestling news