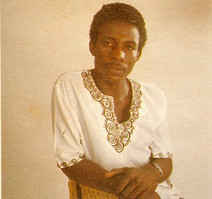 [ad_1]

YESTERYEAR musician Brian Rusike from the celebration Ruva Rangu died almost two months before he was dismantled by his body on Tuesday this week in his home Gunhill in Harare, where he allegedly lived alone.
Although the post mortem was found to be the cause of death, it still needs to be done, the family suspects that it could be a stroke or a heart attack that occurred around 14 September.
Brian's cousin Kelly Rusike, who said that he would not be able to attend the funeral due to work in his base in Spain, where he was based, said he had received such information.
"Yes, they obviously make two months … I am currently working in Spain, so I will not be able to get back home in time," he said.
Brian's remains were reportedly discovered by a friend who failed to reach him and had to jump over the wall.
Kelly said that Brian's wife, based in the United Kingdom, expected to bury the funeral tomorrow morning in the cemetery, which is scheduled for tomorrow in a family house in Demi, Seka.
NewsDay Life & Style understands that late Russian was separated from her wife, who now lived in the United Kingdom with her children.
The swamps are collected at 14155 Sauer Road in Gunhill, Harare.
NewsDay
If our services help you, our work would be much more secure with your help –

You can only support ZimEye for only 5 € – and it only takes a minute.
[ad_2]

Source link