It's kind of a tradition for Samsung to announce new TWS headphones in addition to its latest Galaxy S-leaders, and this year we get the Galaxy Buds Pro. Today we had to spend some time with a pair of Galaxy Buds Pro and did some quick tests to get a feel for what Samsung's latest premium in-ear headphones bring to the table. These are our initial impressions, and we will do a detailed review when we spend enough time with them.
Fit
As with all in-ear headphones, you will also need to find the right tip size for your ears to make sure it fits. This is quite important as passive noise cancellation depends on a tight seal around the ear canal. If you've installed the right rubber tips, the Galaxy Buds Pro offers a great fit and stays in your ears all the time.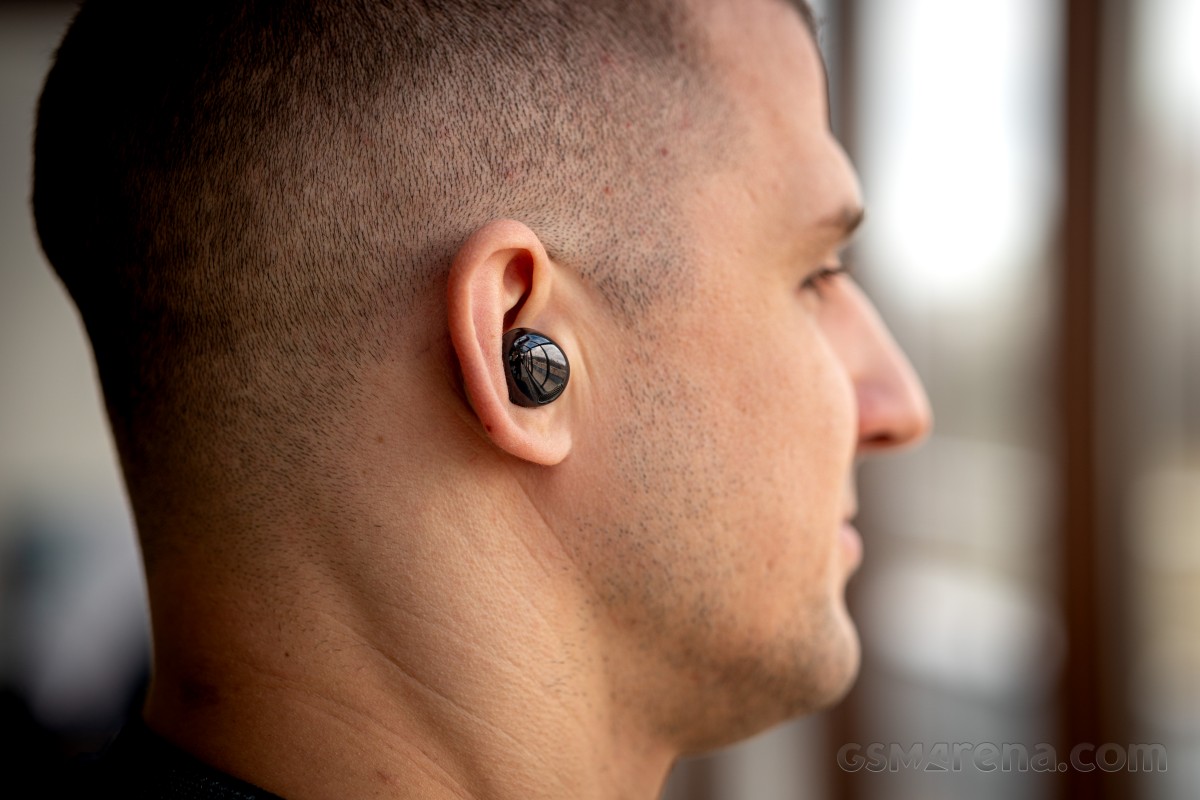 Each in-ear headset weighs just 6.3 grams, which is the same as the Galaxy Buds +, and a little more than the Buds Live (5.6 grams), though you really won't be able to tell the difference when you plug them in. After a few hours of wear, forget to even have them on. Our unit is available in Phantom Black, which has a glossy (and reflective) outer shell, and the rest of the construction is matte. The headphones are waterproof IPX7 and have a reliable solid construction.
Sound
The Buds Pro is equipped with a dual driver setting with 11mm subwoofers and 6.5mm tweeters in each earlobe. After the first inspection, the sound quality is fairly balanced with decent bass levels and satisfactory ups and downs. We'll offer more details in a detailed review, of course, but for now, we can say that the sound of Buds Pro seems to fit their name.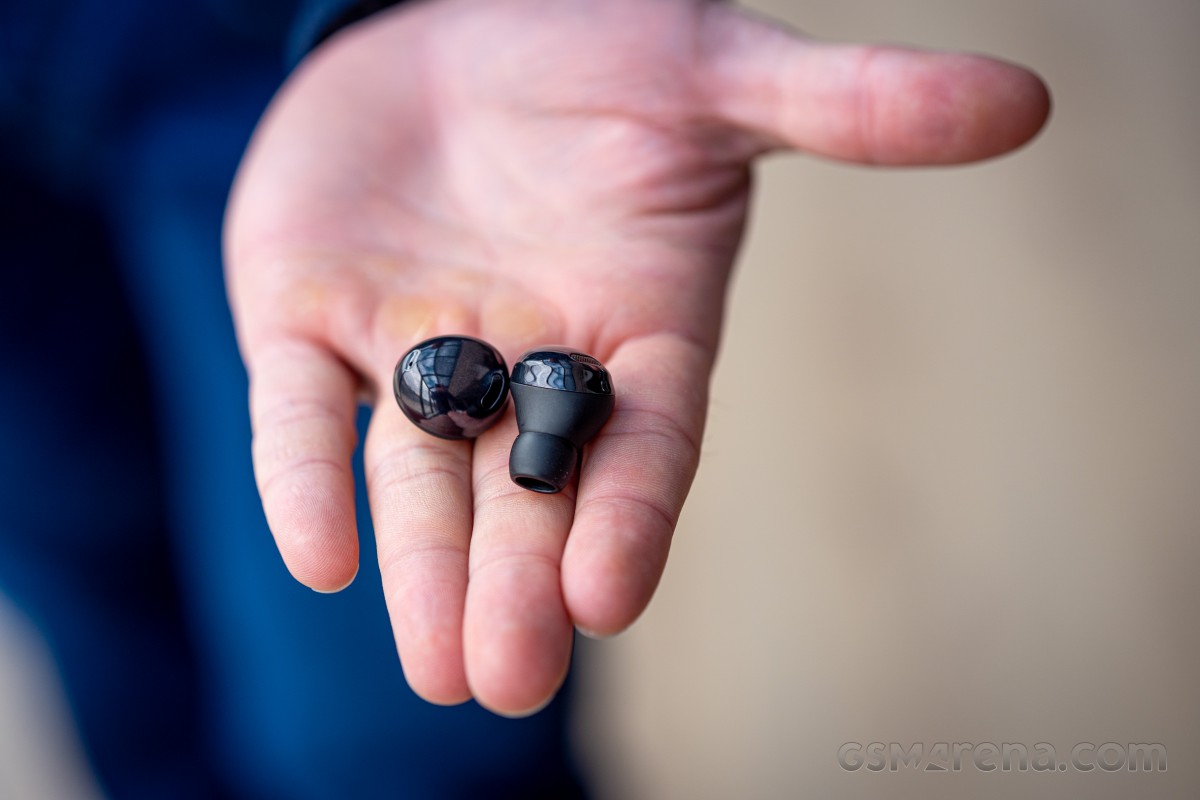 Active noise removal from Buds Live (aka Beans) is back on Buds Pro and this time is noticeably more powerful. While in the Buds Pro office environment it managed to completely filter out all the lowest and middle values, we will have to test them in other environments for a complete overview. Then we'll also get a chance to compare them to similar Apple AirPods Pro.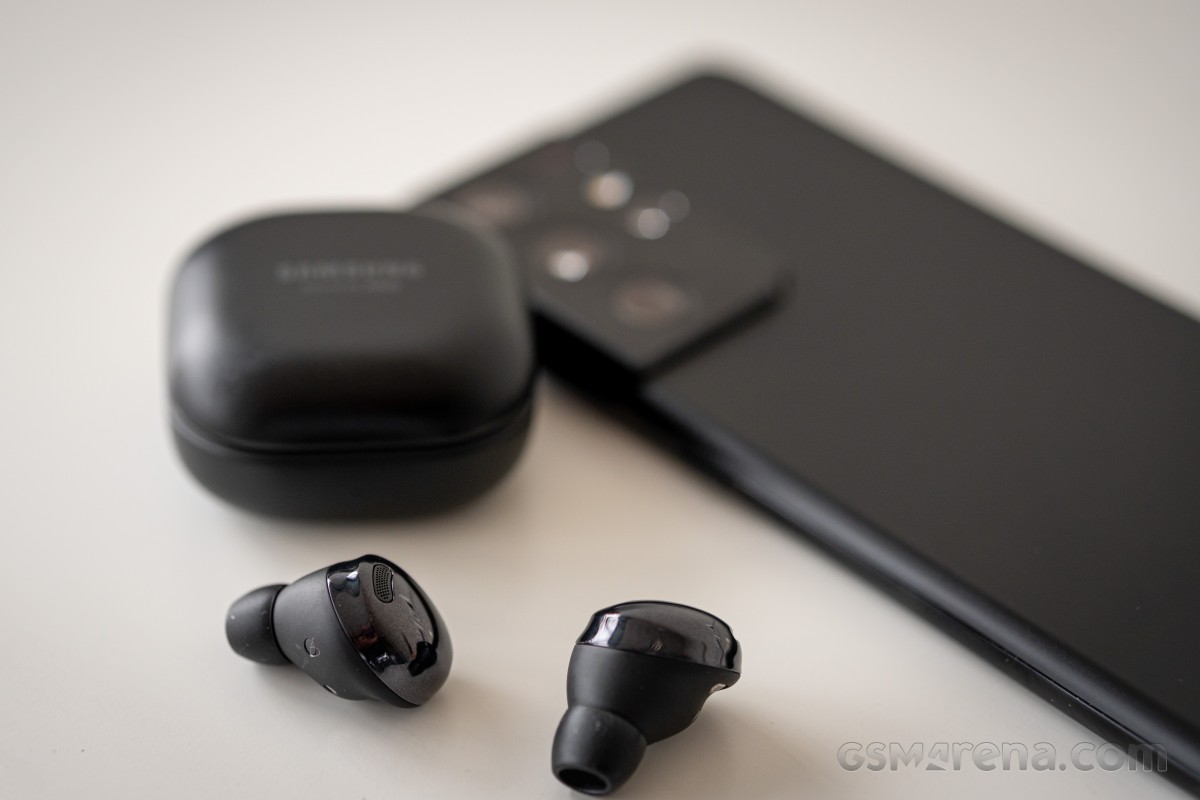 The ANC has a low and a high level that adjusts how much outside sound is blocked – this seems a bit exaggerated, as we can't imagine a scenario where we would like to block out just a little bit of outside noise.
Of course, you can listen to the Buds Pro without noise cancellation, or you can have them in external sound mode, which amplifies external sounds. The Buds Pro also has a new voice detection feature that works pretty well and almost immediately switches from noise cancellation or normal mode to external sound when it detects that you are speaking. When the conversation ends, Buds Pro returns to its original state. The only problem is that if someone else starts talking, you'll still miss the first sentence until you answer and the headphones sense it.
Pairing, other functions
We tested the Buds Pro with the Galaxy Z Fold2 and the pairing was as flawless as possible. As soon as we opened the case, Buds Pro was recognized and immediately connected to the phone with a single click. Of course, this current connectivity will not be available on non-Samsung devices. However, you can get the Galaxy Wearable app on any phone and take advantage of its customization and control options, including programming touch-sensitive headphones, find my headphones, and play mode.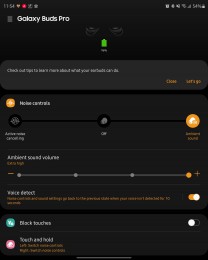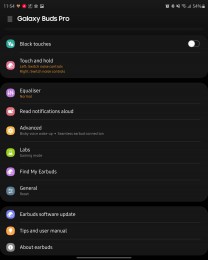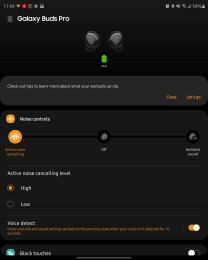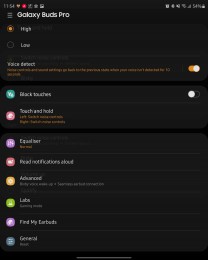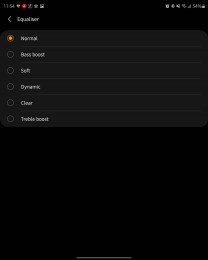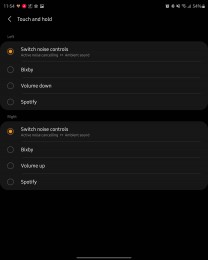 Galaxy Wearable customization options for Buds Pro
The game mode also reduces the delay by a noticeable size. We tested the feature in a game called Athletics Mania, which simulates outdoor matches. The 100m sprint game requires you to tap right after triggering the starting gun and with Buds Pro we managed from good to very good starts, while the exact same test with Galaxy Buds + in most attempts yielded poor results. Not quite what was possible with wired headphones, but definitely a big step forward.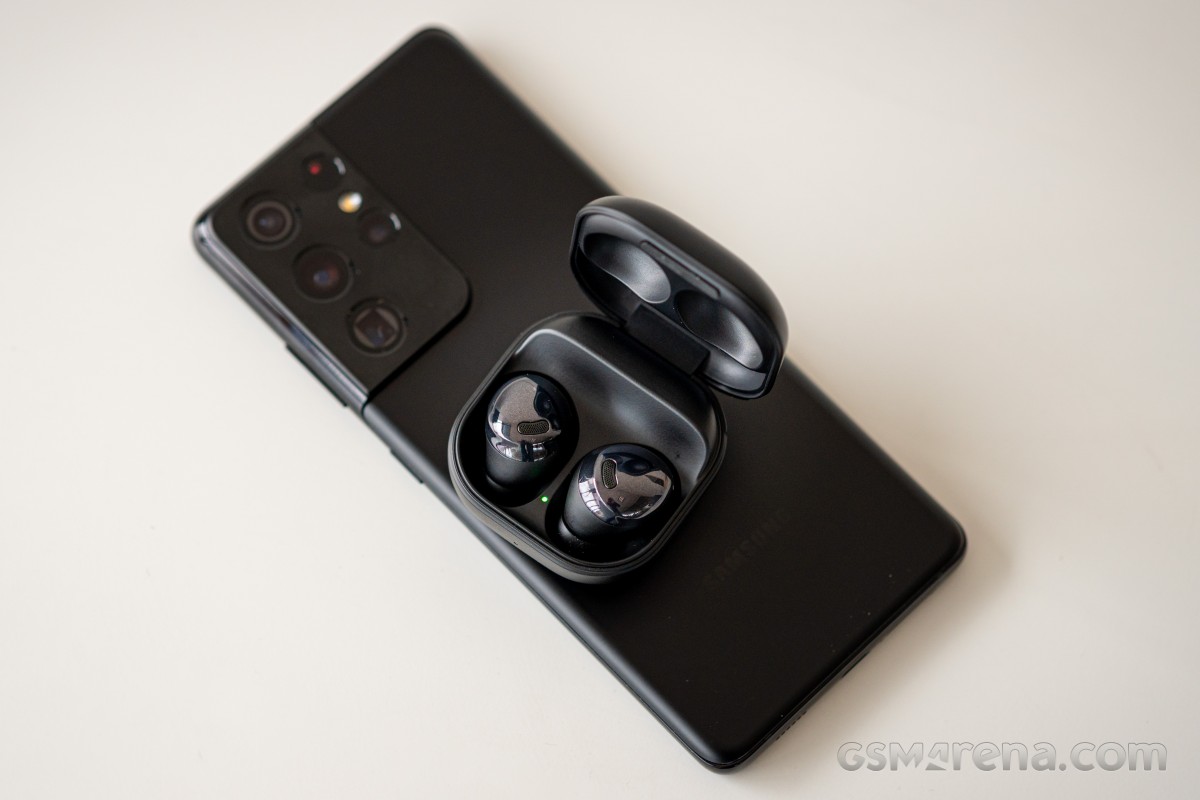 After the first test, the Galaxy Buds Pro is a step in the right direction for Samsung's TWS line and offers tangible improvements over its predecessors. When posting the full review, be sure to go back as we delve into the sound and features of the Galaxy Buds Pro.
Source link