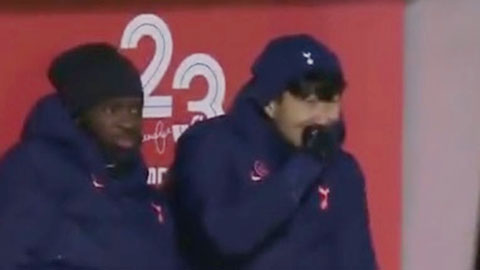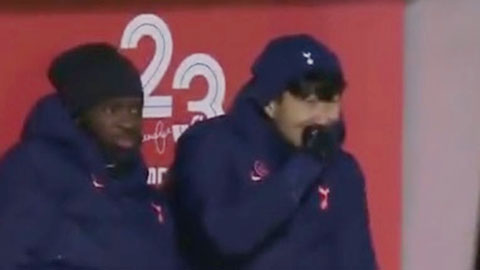 On a trip to the Marines in the third round of the FA Cup 2020/21, Tottenham used a reserve team that featured Joe Hart, Ben Davies, Rodon, Gedson Fernandes, Harvey White, Carlos Vinicius or Dele Alli.
Alli personally assisted Carlos Vinicius in scoring the opening goal in the 24th minute, but Alli also brought a refreshing moment to his teammates and opponents. In the 64th minute, Alli fell here and there after a pass from Ben Davies, especially when the situation was not influenced by anyone.
As soon as they saw Alli rolling around the pitch, Tottenham players like Son Heung-min or Gareth Bale laughed. Bale, too, pretended to draw cards to think Alli was "pestled."
The British star then checked the laces to correct the embarrassment, but this was clearly seen by his teammates and co-workers from the Marina.
The Marine match against Tottenham ended with a 5 goal difference in favor of the Spurs, which means that in the last 15 appearances in the third round of the FA Cup, this team has won tickets to continue 14 times.
According to Whosccored, Alli scored the second highest score in this match (after teammate Vinicius). He is going through a difficult season at Tottenham, playing only 12 games (2 goals and 2 assists) and has played 472 minutes so far.