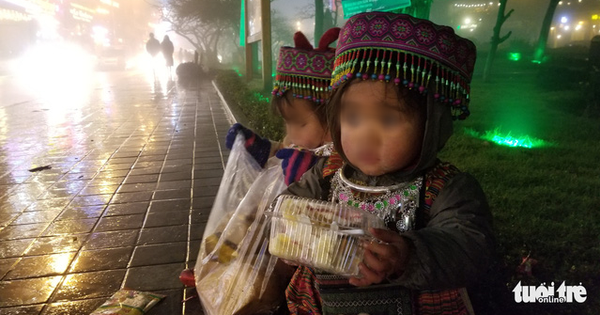 The Sa Pa city government urges tourists not to give money or buy goods from street vendors. These children are forced by their parents to sell goods in the cold – Clip: VO TUAN
The Sa Pa city authority (Lao Cai) advises tourists not to give money or buy goods from children, but children in mountainous areas are still pushed into the streets to sell goods in the cold.
After many days, the staff of the urban order team, Sa Pa People Committee Department (Sa Pa city, Lao Cai) called on tourists not to give money or buy goods from children, many children in Sa Pa still suffer parents strive for survival.
At night in Sa Pa it was cold rain, fog covered, the temperature dropped to 2 degrees Celsius, the Mong children trembled to follow the souvenir sellers.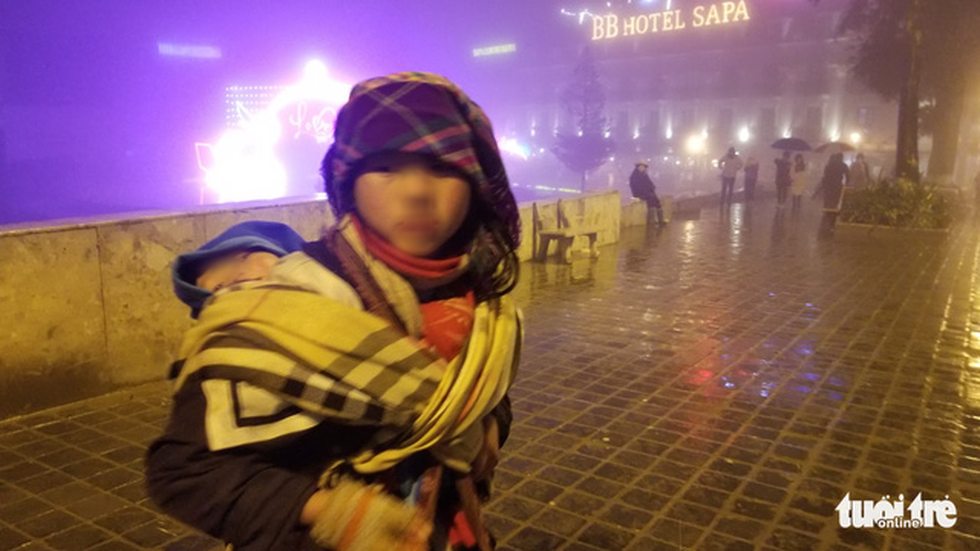 Children transporting children sell goods in the cold to take pity on tourists – Photo: VO TUAN
Mr Ngoc Anh – the Sa Pa city order monitoring team – said that when the working group requested it, many people no longer allowed their children to trade, but there was still a group in the city specializing in attracting tourists. .
Accordingly, the parents took the children to the city and then observed the place, leaving the children to drive the children, to sell the goods, to get the sympathy of the tourists.
This group of children clings to tourists to buy goods. If one child sells goods, four or five others will be surrounded. The group of guests was surrounded, too disturbing to run, chased to the hotel stairs.
"We did a lot, we brought the children to the social welfare center many times, but in the morning they climbed the wall and ran away. I saw them selling on the street" – said Mr. Anh.
Tourists from Tran Thinh, from Ho Chi Minh City to Sa Pa, said watching children living in the cold can't help.
"If I do charity work, I can do charity work in many, many places, not just in a few cases like that. Their parents allow them to sell that way, I really feel like my kindness has been exploited," Mr Thinh said.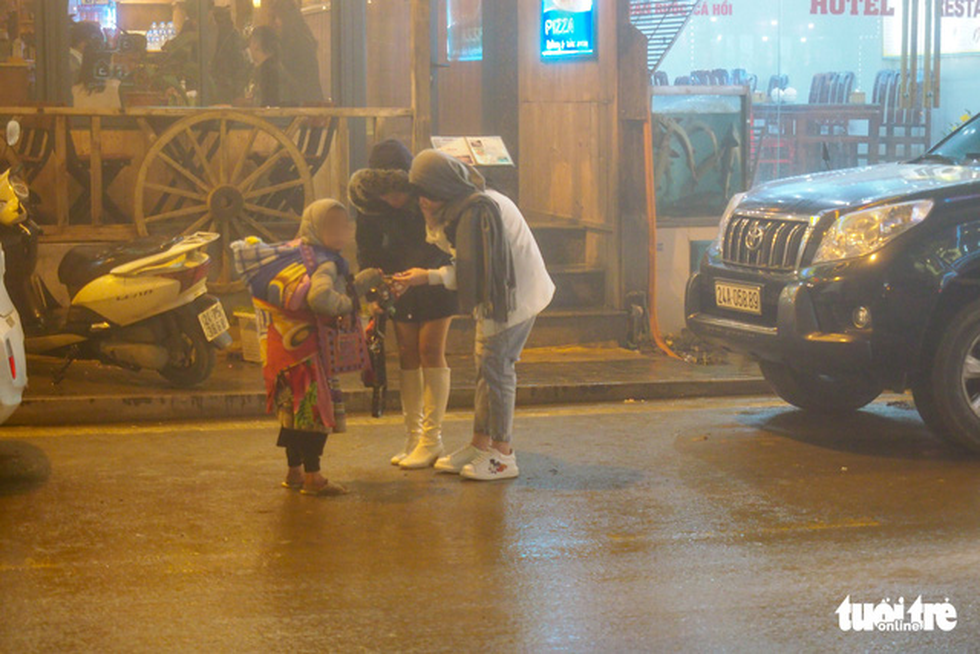 7-year-old Thao Thi Di "borrowed" several of her children to promote sales – Photo: VU TUAN
Ms. Hoang Thi Vuong, head of Sa Pa's city's culture and information department, said city officials have been intervening for decades to reduce the position of attracting tourists, but that's not really effective.
According to Ms. VuongNow the city government has implemented a long-term plan. In particular, it is crucial to create the conditions for ethnic minorities to access civilized economic practices.
"We collect the wishes of every household. Households who want to sell goods, we will arrange locations, teach skills. Households who want to develop brocade weaving, crafts, tourism services. … we formulate support policies" – said Ms. Vuong.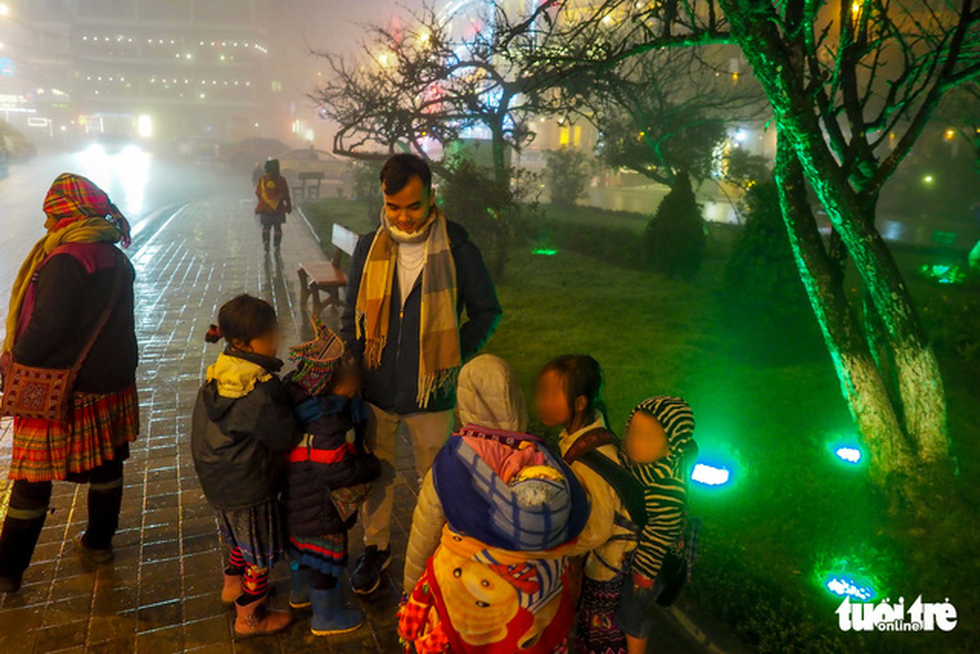 Tourists are "surrounded" by young street vendors – Photo: VO TUAN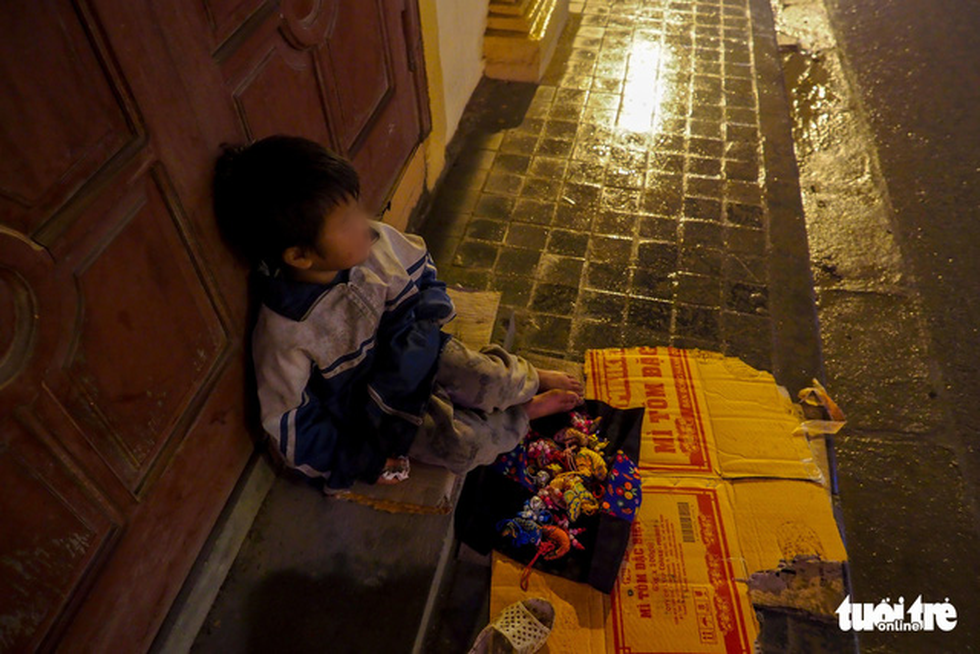 This boy was taken by his mother to the town of Sa Pa, where he sold the goods, and his mother picked him up at midnight – Photo: VO TUAN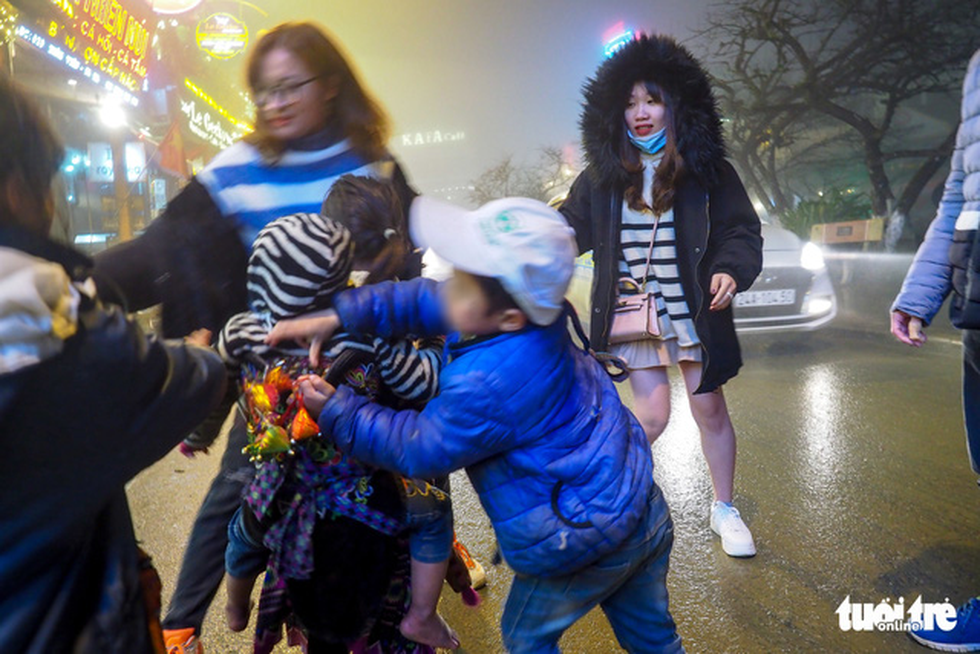 A group of children handed the goods to customers and asked for money – Photo: VO TUAN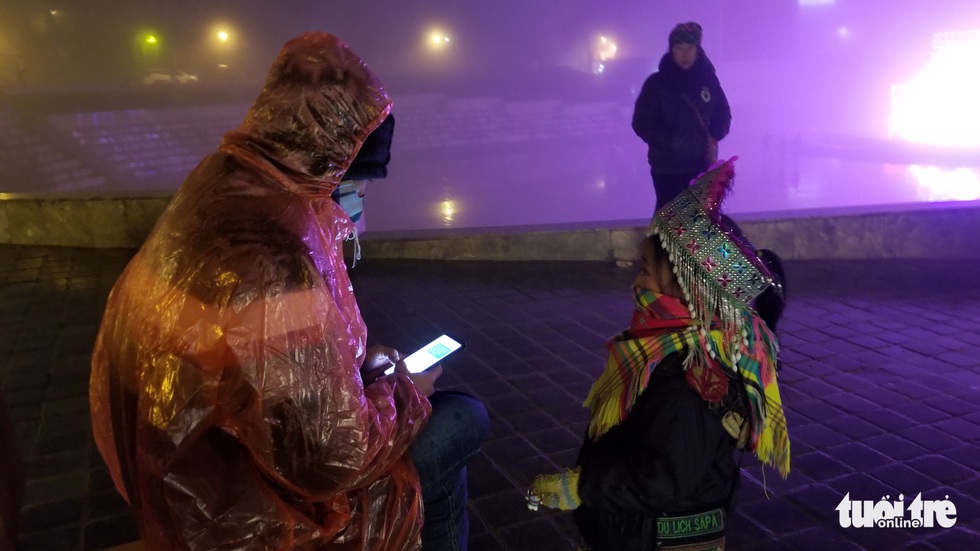 The child is only 4 years old, but can be held and pulled to sell goods. Photo taken at night 9-1 – Photo: VO TUAN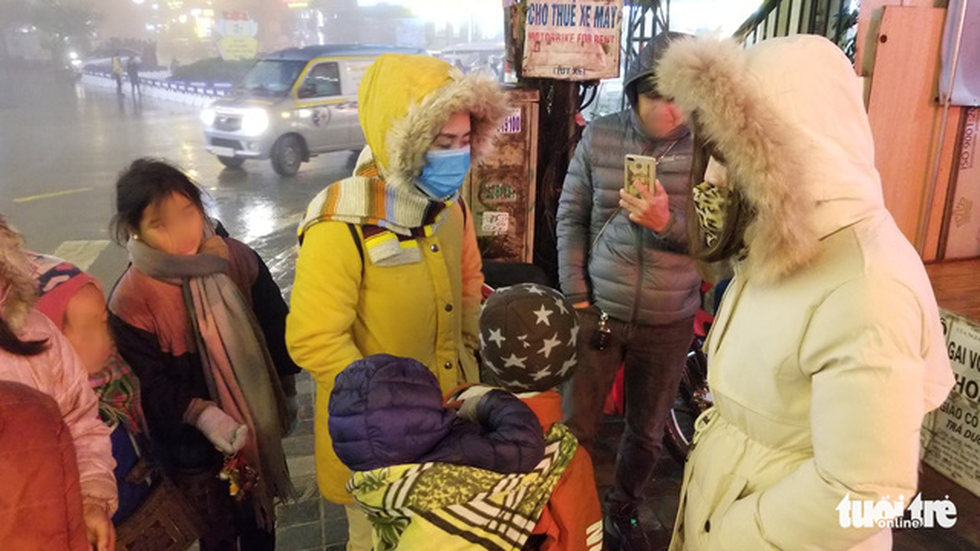 A group of tourists are reluctant to buy goods so as not to be disturbed – Photo: VO TUAN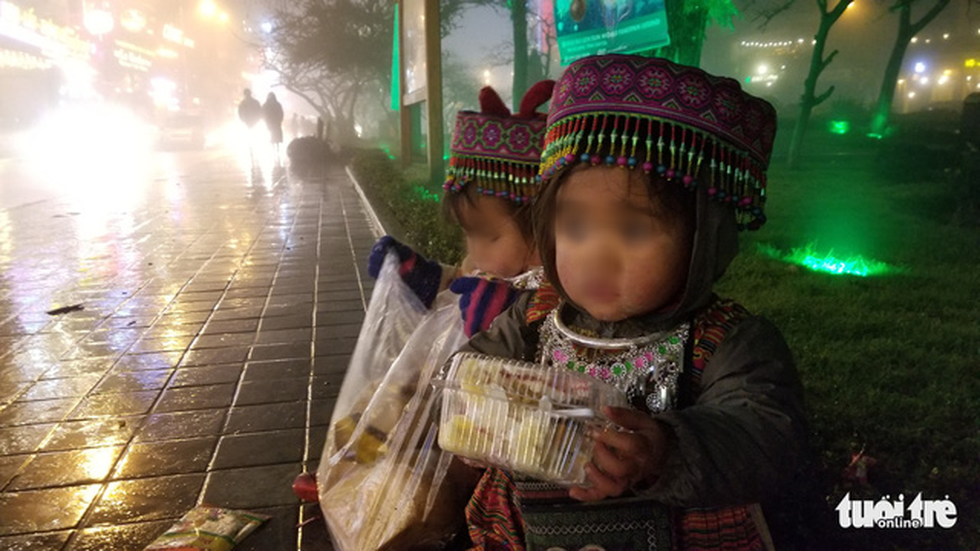 The mothers took the two children to a cold park in the park so that customers could buy goods – Photo: VO TUAN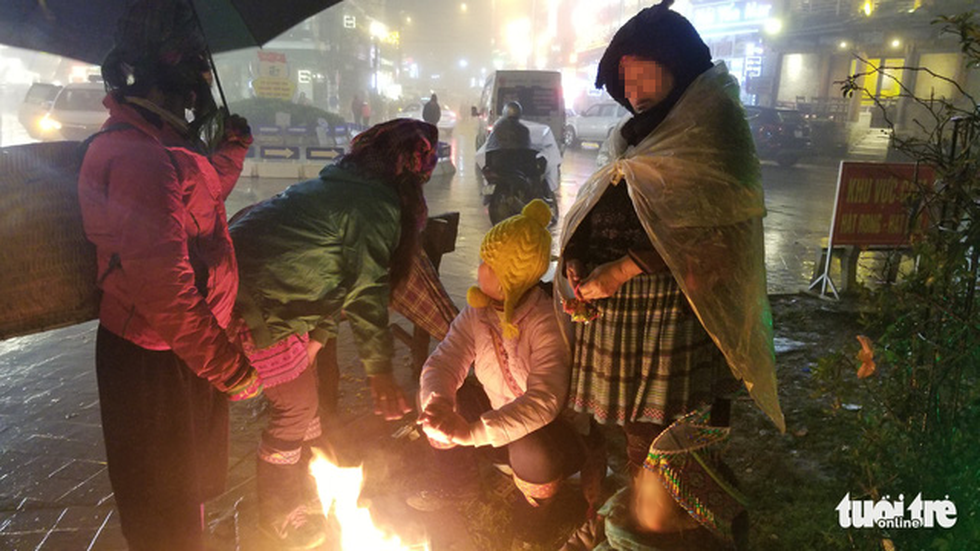 Among these are the parents of the children. They sat warm to leave the children in the cold rain to sell goods – Photo: VO TUAN
Source link