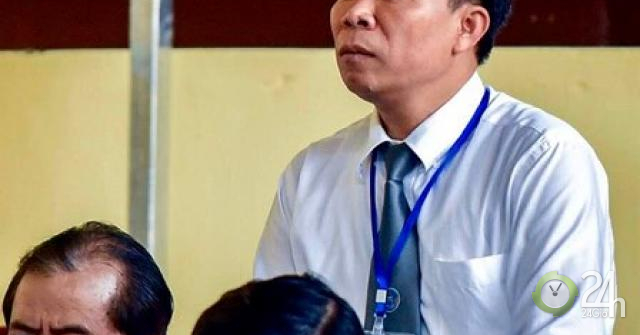 Monday, November 19, 2012 08:39 (GMT + 7)
On 19 November, the defendant Le Thi Lan Thanh (Director of the GTS) asked for comments from the committee of inquiry.
Accordingly, Le Thi Lan Thanh informed the Panel that the lawyer Le Van Thiep had just announced his refusal to defend the defendant in this trial.
Information Lawyer Le Van Thiep has refused to continue to participate in the trial as defender of the accused Le Thi Lan Thanh, who appeared unofficially on Friday. Lawyer Le Van Thiep said in a conversation with PV Infonet that due to unexpected family work they can not continue to participate in this trial.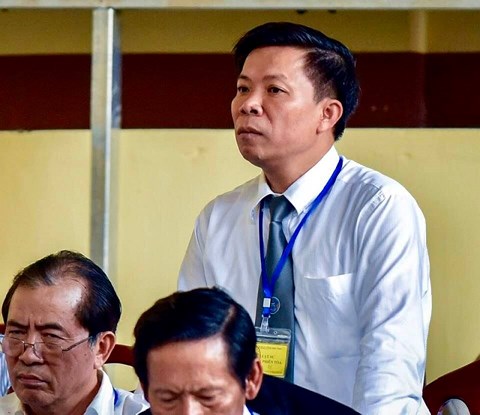 Attorney Le Van Thiep in the hearing of the defendants at the trial
Nguyen Thi Thuy Huong, the Accused Le Thi Lan Thanh, said that lawyer Le Van Thiep did not take part in the "family circumstances" case. Le Thi Lan Thanh also claimed that she was not forced to do so, and accepted it altogether with the removal of lawyer Thiep.
Le Thi Lan Thanh (Director of GTS) is one of the main points of legal settlement of unpaid CNC account by Nguyen Van Duong.
He bought 160 VAT-free sales accounts for a total of 5,135 trillion dong, the item displayed on the account is a burst with a nominal value of 10,000 to 500,000 by the Viettel, Mobifone and VinaPhone carriers. These invoice declaration in 05 companies, set up and managed directly by Le Thi Lan Thanh, include: the Vietnamese digital telecommunications and entertainment company; BIBO COMMUNICATION TECHNOLOGY COMPANY, NETWIET TECHNOLOGY IN SERVICE JOINT STOCK COMPANY, Tam Giac Technology and Trading Company Limited.
Former Director of GTS Le Thi Lan Thanh
The investigating authority found that Le Thi Lan Thanh unfairly benefited from the action to help organize gambling 182,850 billion. The defendant stated in the court that the respondent did not have such a large amount, but also "does not remember" how much he benefited from the intermediary payment gateway for the operator and the issuer of the account. unauthorized.
The former is a committee that requires the defendant to be aware of the benefit of the company's manager. Le Thi Lan Thanh at that time said: "Since the defendants of the company must not calculate how much benefit, because the time of sitting calculates how much benefit I would like to work on."
Thanh said that a businessman is only to be absorbed in a quest for profit. Thanh also said that he did not have time to think about whether he had the ability to work with him. "Asked why he did not ask his partner questions? Do you have to do this through brokers? "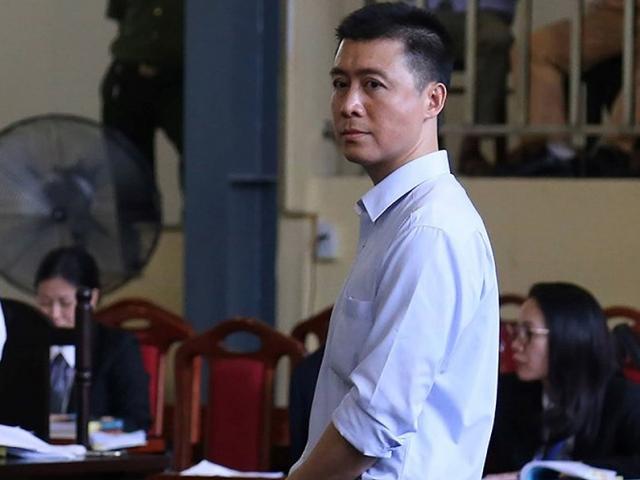 Huang was identified as the initiator of this gaming, but he escaped.