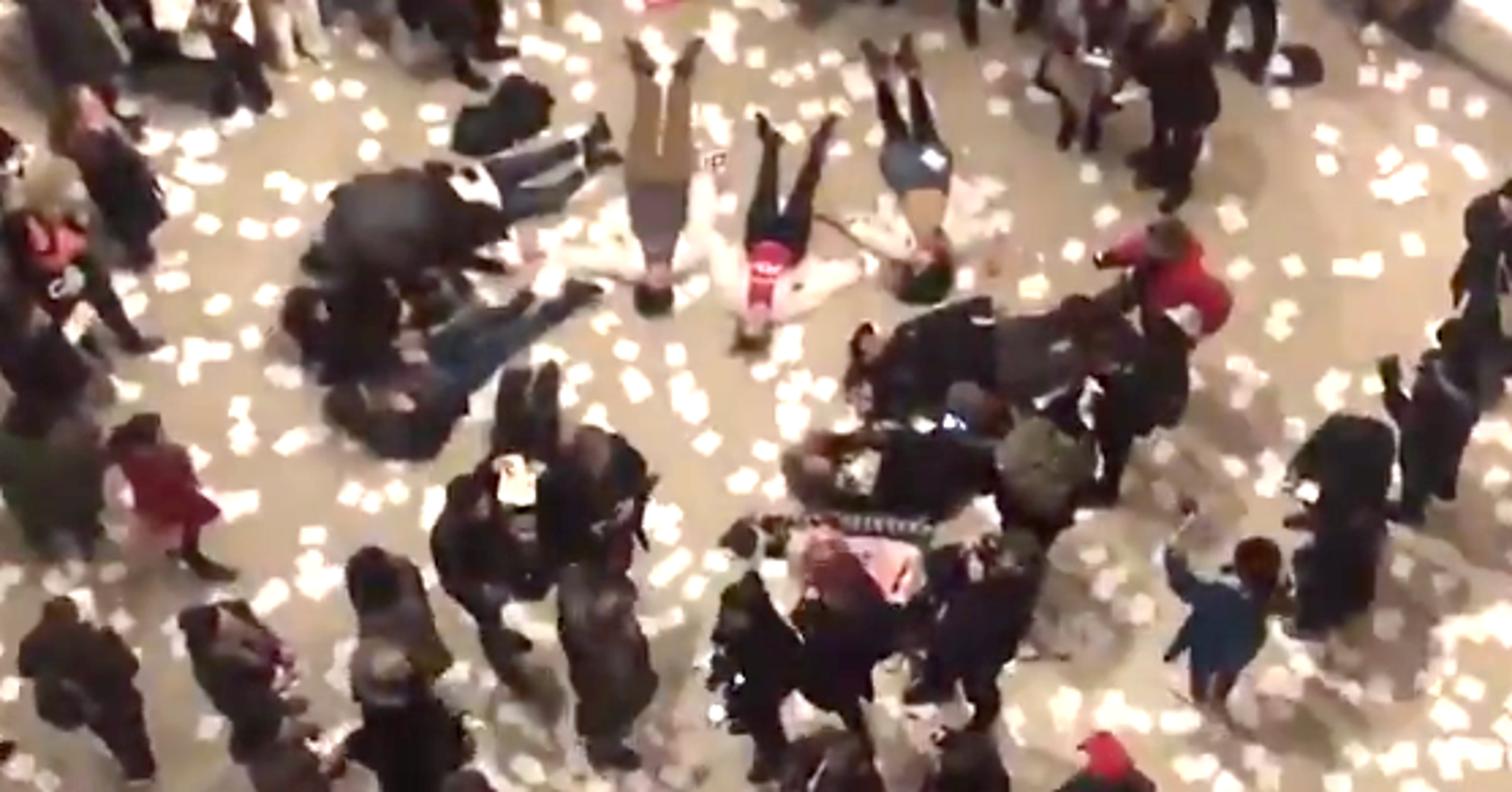 The protests broke out in New York Solomon R. Guggenheim Museum On Saturday night, protesters demanded that the museum dig up its ties with the Sackler family – owners Purdue Pharma, the manufacturer and marketer of painkillers OxyContin.
The Sackler Art Center's Art Center, which includes multimedia labs and lecture rooms, spanning over 8,200 square meters, was gift from the family and open to the public in 2001.
In the clip of an incident uploaded to Twitter, leaflets were thrown, which were thrown from one of the museum's upmarket huts, as some protesters staged a murder.
Designed to look like a receptacle, leaflets responded to the accusations that were given in court, which a member of the Sackler family announced that the introduction of opioid analgesics "followed by a snowflake recipe that will bury competition."
Oxycodone, the active substance, is among the most common painkillers in the case of death due to opioid-based prescription. Per Associated Press, Purdue Pharma, its executives and members of the Sackler family recently accused of cheating patients and doctors on the risk of opioids and presumably pushed the drug prescribers to keep patients away for a long time.
The museum did not immediately respond to HuffPost's request for comment on the protests.
The last demonstration comes after the protesters Last year, the Metropolitan Art Museum directed its ties to the family, he threw out bottles of tablets into a ditch in the Dendur Temple – in a museum Sackler's wing – marked "You are denied the Sackler family."
The New York Times reports that after leaving Guggenheim, several protesters walked along the Fifth Avenue with a barrier that wrote "The Shame of Sackler".