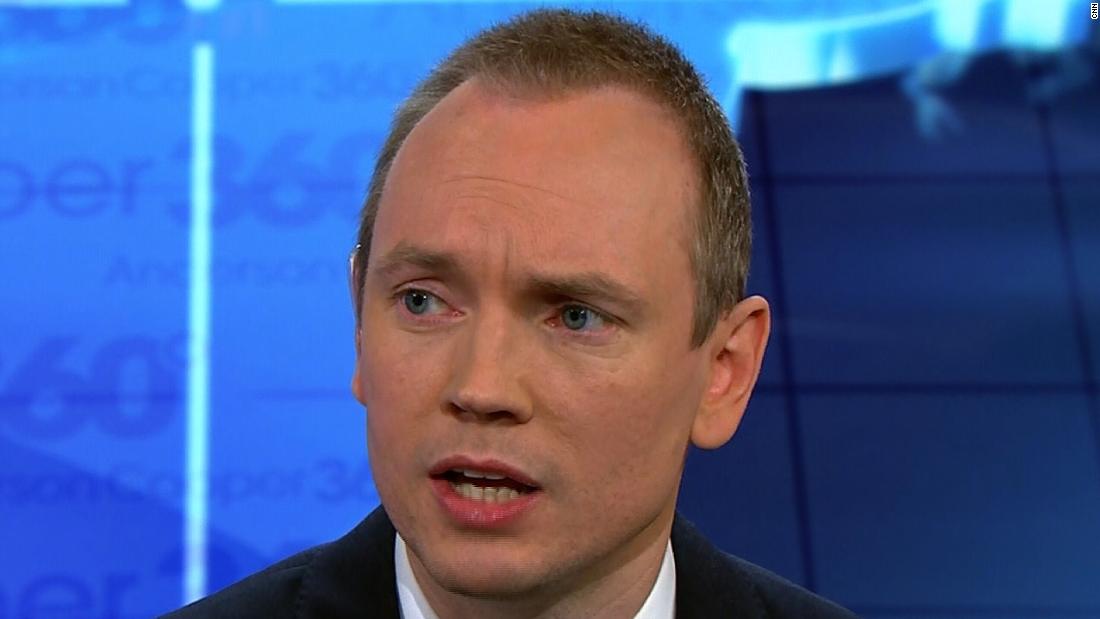 [ad_1]
Sims filed a lawsuit against Trump "in his official capacity as president" and is seeking a ban on non-disclosure agreements that Trump agreed when he worked in the White House.
CNN turned to the White House to comment on the lawsuit.
Sims' book The Vipers Group: My 500 Extraordinary Days in the Trump White House, released in January, is his sincere description of the chaotic White House.
The book got a critical reaction from the president, who
tweeted
"Staff at a low level, which I hardly knew to be called Cliff Sims, wrote another boring book based on fictitious stories and fiction. He pretended to be an inner one, when in fact it was nothing more than it's messy! "
Mark Zaid, Sims' lawyer, claims in the application that "the US government deliberately and unconstitutionally participates in efforts to use a private entity, Donald J. Trump, for president, Inc., to make his bid to silence Mr. Sims when it is real power Presidency to take on an individual. "
The application requires a judicial decision that Trump "must not invoke, either directly or through outside the US Government, any non-disclosure agreements that attempt to unconstitutionally violate its rights to the first amendment."
"This measure seeks to permanently impose on the defendants the withdrawal of Mr Sims in respect of all the information he has made during his term as a federal official and all the legal rights and protection that they may necessarily have been running," says the court document.
Zaid argues in the application that the US government "wants to enforce civil liability against Sims using the NDA, which refers to information that Mr Sims only learned during his federal service."
Katelyn Polantz, CNN, contributed to this report.
[ad_2]
Source link