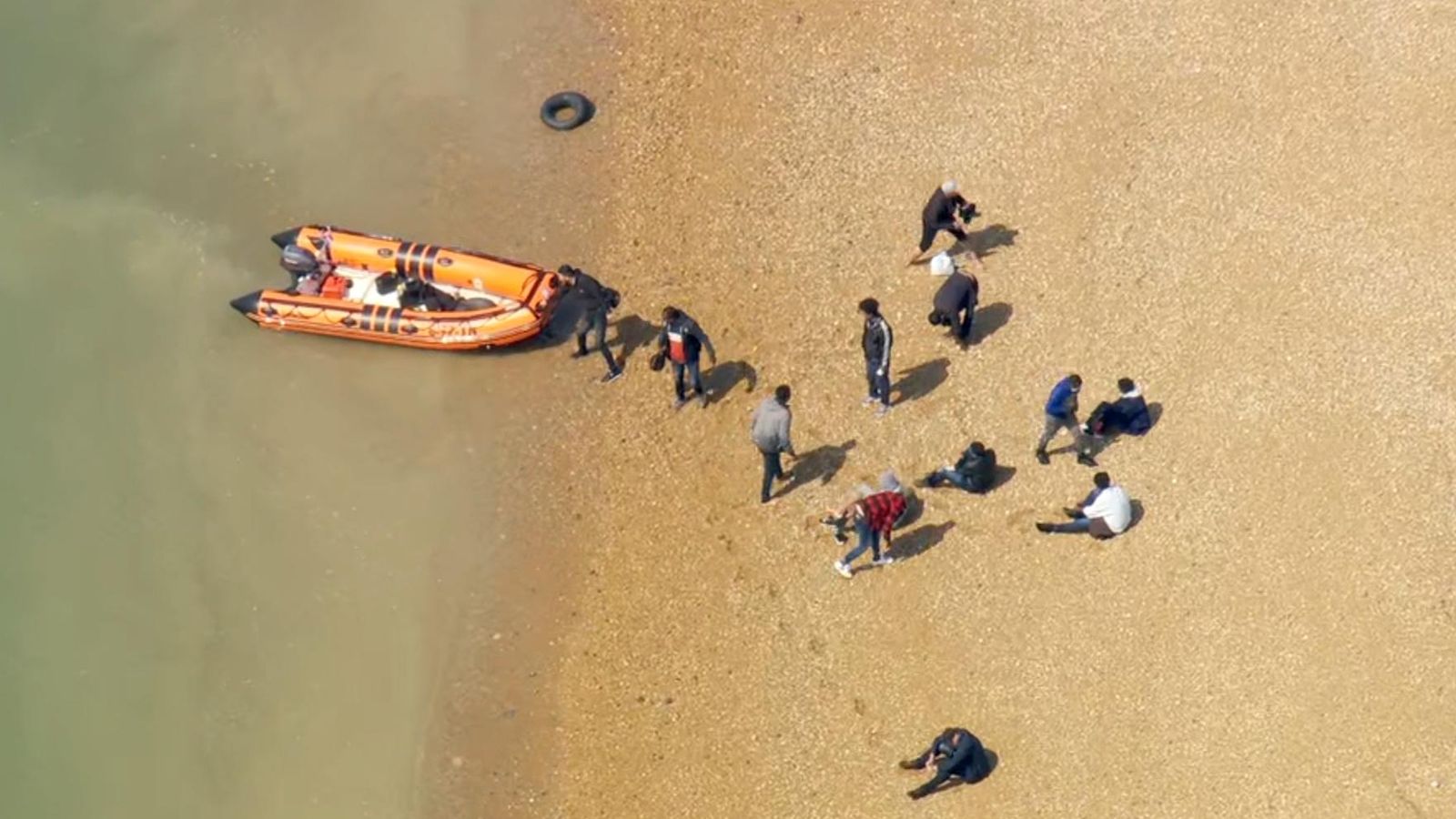 The government's Citizenship and Borders Act will only bring more "chaos and delays" to Britain's "dysfunctional" immigration system, Amnesty International said.
Bill adopted a second reading in the Commons on Tuesday night with 366 votes in favor and 265 votes.
The United Kingdom would allow asylum seekers to be sent to a "safe third country" and applications lodged at a "designated place" designated by the Secretary of State.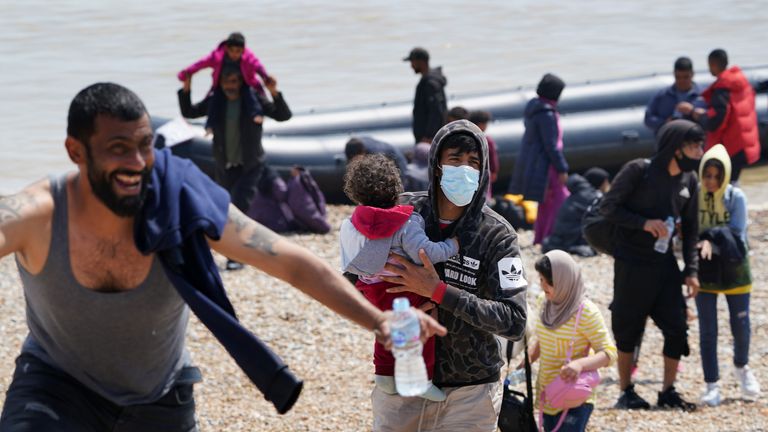 It would also mean that anyone who knowingly arrived in the UK without a permit would commit a crime, and border force officers would be able to return migrant boats using "reasonable force if necessary".
But Steve Valdez-Symonds, director of the Refugee and Migrant Rights Program at Amnesty UK, said: "Increasing people just because they tried to get to a safe place is morally and legally indefensible.
"People are crossing the English Channel and are in serious danger because there are simply no safe alternatives available to them.
"If MPs do not drastically change this law, we will have even more chaos and delays in our dysfunctional immigration system."
Home Secretary Priti Patel says the law will address Britain's "broken asylum system" as a record number of migrants risk traveling by small boat across the Canal.
Migrants tell Sky News why they came to the UK

Mrs. Patel is scheduled to appear before the Commons Home Affairs Committee this morning to brief MPs on the situation.
According to the Ministry of the Interior, collected by the PA news agency, there were more people on small boats across the canal this year than last year.
At least 287 migrants arrived in the UK on Tuesday, for a total of at least 8,452.
In 2020, 8,417 people crossed the Dover Strait on small boats.
At least 430 people arrived in the UK in a small boat on Monday, a new record for one day.
Tim Naor Hilton, executive director of Refugee Action, said the growing number of crossings "shows the government's fast and rapid programs are not working."
He added: "Crime smugglers plunder refugees who have little choice but to risk their lives in shabby boats because ministers do not want to create more ways to achieve security here.
"And the government's cruel refugee law will do little to stop boats. It's impractical, illegal, and will cause an expensive catastrophe that punishes people who simply ask for our help."
July 6: New laws threaten asylum seekers

Dan O'Mahoney, the undercover commander of Homeland Security channel threats, said: "It is unacceptable to increase the number of dangerous crossings of small boats across the canal due to increasing illegal migration across Europe.
"The government continues to take steps to address the unacceptable problem of illegal migration with a law on citizenship and borders that will protect lives and break this cycle of illegal crossings.
"The government also continues to return those who do not have the legal right to stay in the UK."
Also on Tuesday night, the Home Office announced that Britain would allocate another £ 54 million to France to prevent the transition, following an agreement between Mrs Patel and French Home Secretary Gérald Darmanin.
Source link