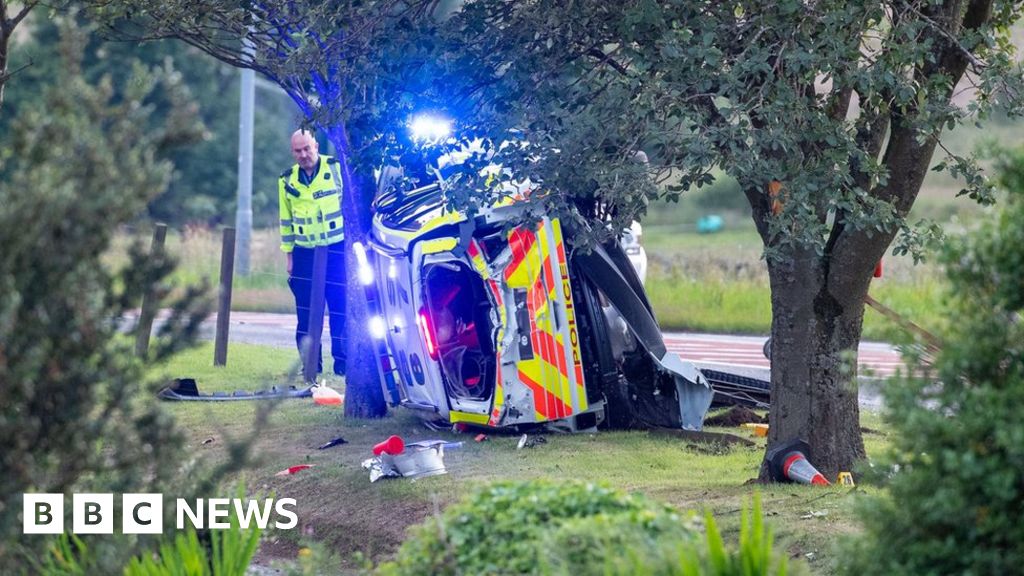 [ad_1]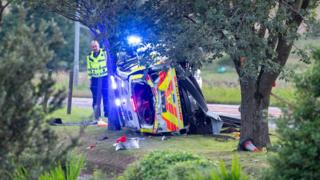 The woman was seriously injured in a police car accident at the border.
The race took place at A72 at Horsburgh Ford near Peebles at approximately 19:20 on Saturday.
The marked police vehicle that responded to the call was hit by the BMW car before he came to rest on his side.
The 36-year-old woman who was a passenger in BMW was accidentally taken to the General Hospital Borders. It's in serious condition.
The 44-year-old man who drove BMW and two children aged five and a half were taken to the hospital for the sake of caution.
A 25-year-old police car driver was treated at the hospital for minor injuries.
Police Scotland has said that investigations are underway to find out the full situation in the disaster.
The spokesman said: "As is the usual procedure when an incident occurs involving a serious injury to a person after contact with the police, the incident was posted to the police investigation and the commissioner for review."
[ad_2]
Source link