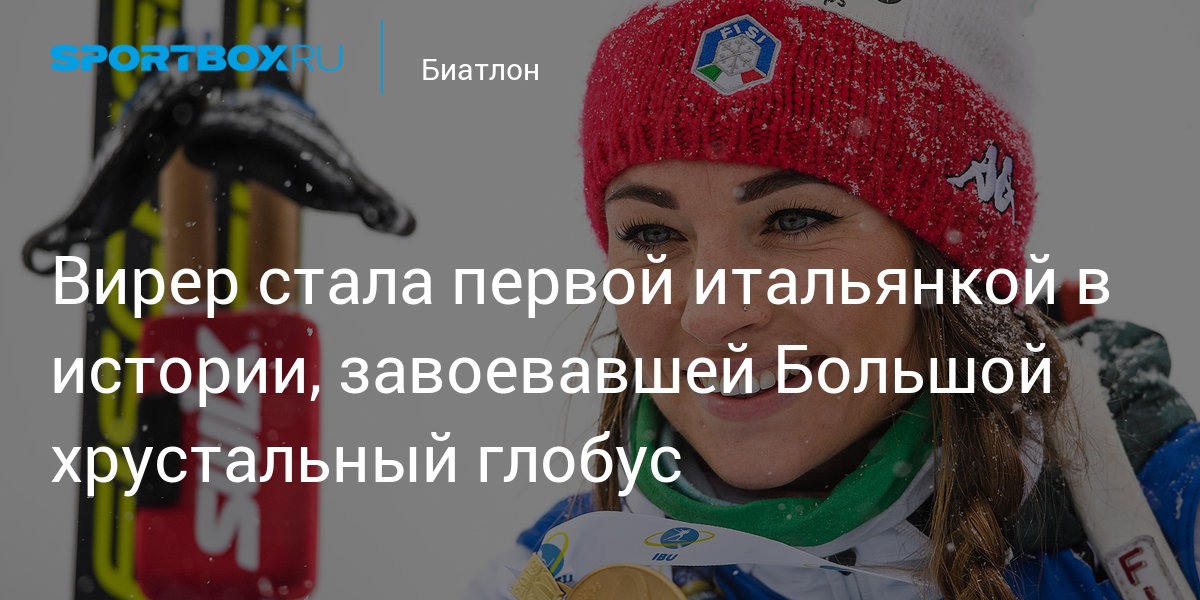 [ad_1]

Dorothea Wirer / Photo: © globallookpress.com
Italian biathlete Dorothea Virrer became the winner of the entire World Cup in the 2018/19 season.
Keep in mind that Virer became the first Italian in the history of the competition to win the World Cup Cup.
https://twitter.com/IBU_WC/status/1109815769771188224
The Italian reached 904 points and defeated Lisa Vittozzi (882) in the Battle of the Great Crystal Globe. The third place was won by Slovakian Anastasia Kuzmin (870), for whom this season was the last in her career.
Ekaterina Yurlova-Perkht, who won the 14th place, became the best Russian woman. Irina Starykh won the 29th line, Svetlana Mironova – 31, Evgeny Pavlova – 33rd place.
Margarita Vasilyeva is 38th in the total, Uliana Kaisheva – 57th, followed by Valeria Vasnetsova. Larisa Kuklina became 62nd, Victoria Slivko – 84th, Anastasia Morozova – 88th, Leysan Biktasheva closed the top 100 best biathlons for the season.
[ad_2]

Source link