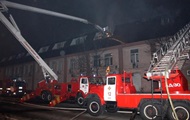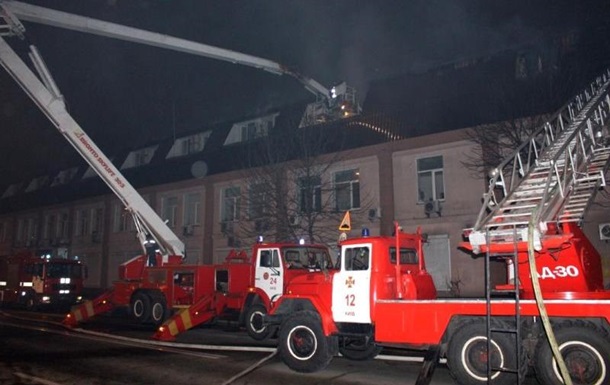 Photo: Press center GSCHS
Fire at the Goloseevka office
In the capital, there was a huge fire in the street in a three-storey office building on the street. Kazimir Malevich, 86th He died and wounded there.
In Kiev, there was a huge fire in the three-story business building on the street. Kazimir Malevich, 86-g, in the Goloseev district. This was reported on Sunday, February 10, according to a press service of the National Emergency Service.
It is stated that the rescue workers were acquainted with the fire on February 9 at 23:08. The firefighters found in particular that the fire took place on the third attic with the spread of fire on the roof of the building.
"At 1:10 the fire was localized and at 2:05 am – it was eliminated. As a result, the fire burned and damaged furniture, office equipment, roof coverings on the surface of 200 m² message.
It is known that 16 units of main and special firefighting equipment and 58 personnel of the units of the General Directorate of the GSChS in Kiev worked on the scene.
"There are no dead or injured during fire fighting. The preliminary cause of the fire and the amount of material damage have been identified," they reported in the section.
Recall that since the beginning of 2019 more than 300 people died in fires in Ukraine.
The previous weekend in Kiev there was a big fire in the warehouses in the district of Desnyansky.
News from Korespondenca.net in Telegram. Subscribe to our channel https://t.me/korrespondentnet
Source link