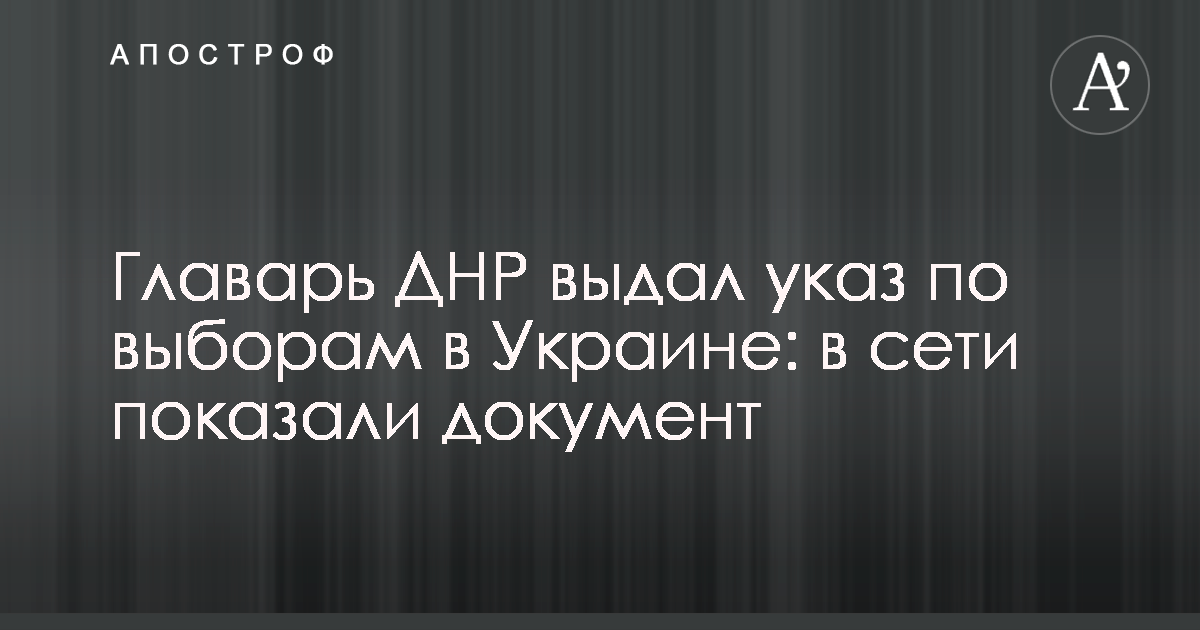 The network has published a "secret" decree of DPR leader Denis Pushilin, who ordered to criticize and discredit the President of Ukraine Petro Poroshenko before the upcoming elections.
The document was published on Facebook officer of the armed forces of Ukraine with the call sign "Night Stalker".
"If you sit a lot on the Internet, you can come across very interesting documents. Nevertheless, the thesis is confirmed that the Russian Federation and sub-regions agree with any president of Ukraine, except for the present," the report says.
In particular, Pushilin demanded "to provide dedicated work on information filling by signing specifically mentioned officials of the Supreme Court of Ukraine", while focusing on the alleged dissatisfaction of staff with the policies implemented by the current President of Ukraine, and a categorical refusal to vote for him in the upcoming elections.
The DPR leader also asked to take the document "Deputy Head of the National Militia Department of the DPR" Eduard Basurin and his "creative approach" to encourage the 3-month salary to be promoted with a cash bonus.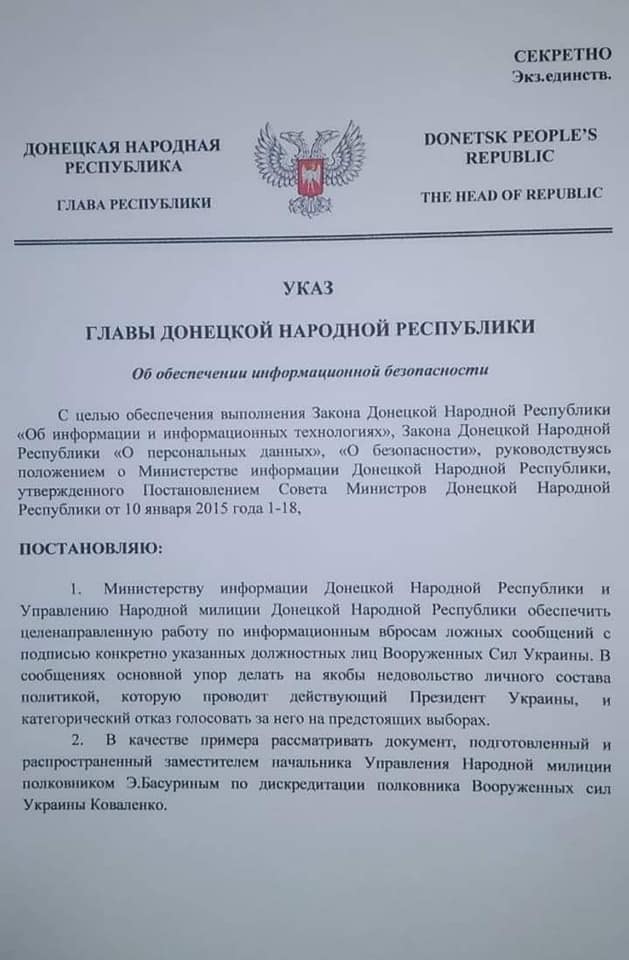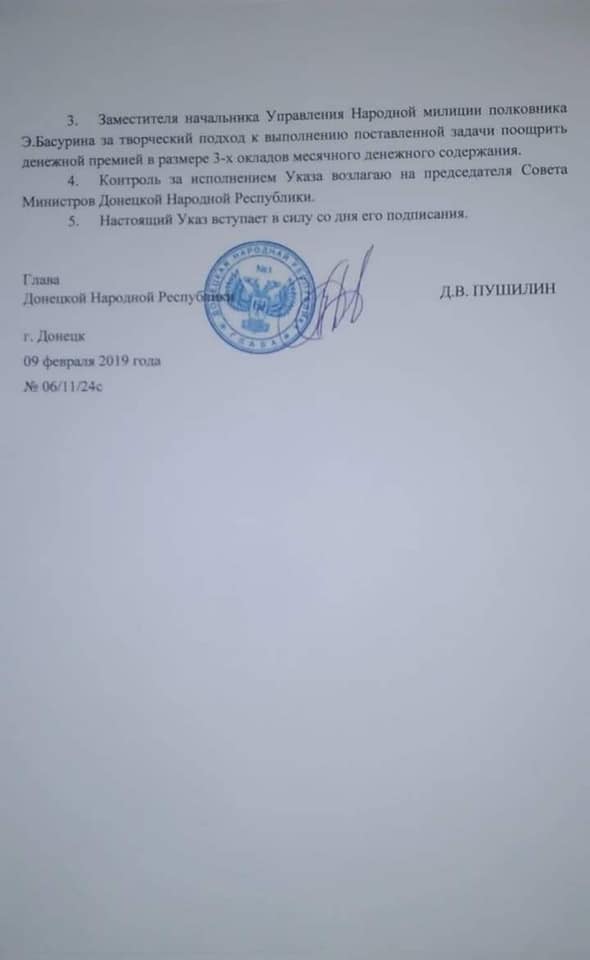 As reported by "Apostropus", earlier an interesting shade was revealed trying to influence the elections in Ukraine.