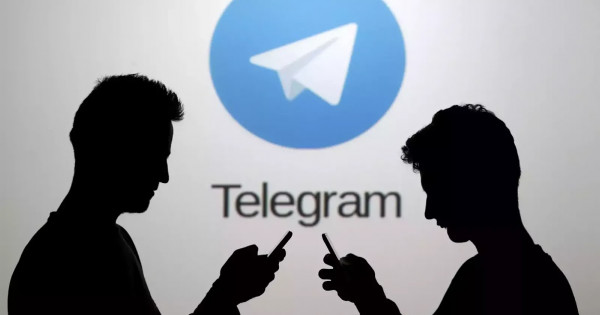 The Club House voice chat app has been very popular among social networking apps lately.
Some social networking applications have started offering their users new features or services that are similar in functionality to the new app, for example: the Telegram app, which enabled voice chat in channels, and (Twitter), which offers a service (intervals) ) Twitter Spaces and much more, writes (Arabic Net).
The group voice chat feature (Telegram) first appeared in December 2020 and added a new dimension to live group chat by allowing users to convert any group of groups they have participated in to a voice chat group that is always open. , and group members can join her and leave her as they wish.
Voice chats also work in conjunction with messaging tools as they become a virtual space for workers or a place where any topic can be easily discussed with others.
First time; New features in voice chats in (Telegram):

And after the expansion of the application (Clubhouse) in recent months, the application (Telegram) on March 19 also launched the function of voice chats in channels, without limiting the number of participants.
And now; Moderators of public channels and groups can broadcast audio conversations to millions of listeners, and new people will be able to join the conversations regardless of the number of existing listeners.
This update also added the ability to record voice conversations, improved participant list function, raise your hand to speak, invite listener and speaker connections, voice conversation addresses, and the ability for celebrities to join voice chats on their channels, providing an experience similar to the experience offered by the Clubhouse app.
How to create a voice conversation in groups or channels (Telegram)?
Open the application (Telegram) in the phone.
• Open the group or channel in which you want to start a voice chat, in which you must be an administrator.
• Click the group or channel image that appears in the upper left corner, then press the icon (() in the upper right corner to open the group options.
• Click (start voice chat) Start voice chat.
• Click (continue) Continue, then you can add an address to the chat and send invitations to members who can talk to you.
The new update for voice conversations introduces new options that give administrators in a group or channel better control over the conversation, while keeping users silent until it's their turn.
The Telegram also copied one of the features of the Clubhouse, which is the ability to raise your hands, which moderates a chat that they want to talk about.
The profile of the person raising their hand will appear in the list of participants, allowing you to learn about their experience and interests, which will help supervisors choose the right person to comment and ask questions in a voice chat.
Third, how to join a chat on Telegram?

And when they join a voice chat on a channel, users will be able to join a personal account or one of their channels, as celebrities and public figures can take advantage of this feature to not be alerted to their personal accounts.
Telegram has also made it easier to send links for voice chat, as owners of public or private channels can now create unique links that open voice chat directly, instead of just inviting you to the channel in which you have a conversation.
Fourth: Is it possible to record voice conversations in (Telegram)? ؟
Updates to the live voice chat feature in the Telegram app include the ability to record voice conversations, where the administrator can later post the recording in groups or channels (Telegram) for those who missed the dialogue.
To protect your privacy, a red light will be displayed next to each participant recording the conversation to help you follow the person recording the conversation.