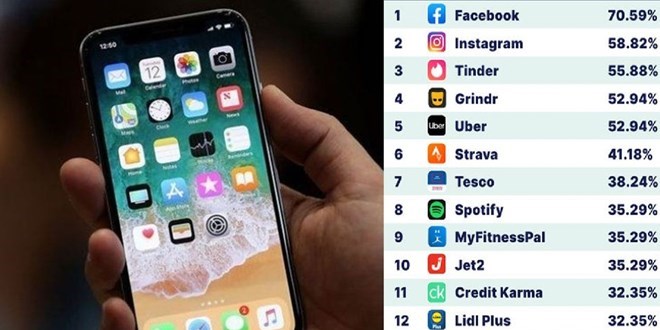 With WhatsApp's new privacy policy, not only the information collected by WhatsApp is unusual, but also the information collected by other applications.
An acquisition that could answer that curiosity was made by Clario.co. Clario has created a chart showing which company and application collected which data.
According to Webtekno news, the personal data of the graph prepared by Clario includes e-mail, name, age, sex, sexual orientation, marital status, race, religion, place of residence, home address, purchase status, job title, pet ownership pets, phone number, landline, phone model, hobbies, interests, height, weight, relative, maternal surname kzlk, current employers, ship employers, bank account details, salary, social profile (friends, hobbies, interests), country doduu Includes information on whether allergies and health information have been collected.
FACEBOOK LSTENN BAINDA
Based on published graphs, Facebook collects 70.59% of the above personal data. As a result, the company is the company that collects the most personal data. The only information Facebook doesn't know about us seems to be our height, weight, mother's name, bank account information, income, country of origin, allergies, and health information.
In second place is Instagram, another Facebook company, with 58.82%. Unlike Facebook, Instagram collects data on height and weight, but does not collect data on sexual orientation, marital status, religion, religious beliefs, landline network and relatives. Tinder is the name that follows Instagram.
WHATSAPP LSTENN NERESNDE?
WhatsApp, the most commonly discussed app in recent days, is in the last rows of the chart above. Graphically, the application collects only 11.76% of innumerable information. The information collected by WhatsApp is limited to name, date, phone number and phone information.
Social media platforms are the platforms on which our personal data is collected the most, which is clearly visible on the list. In addition, there are some interesting results from the chart. 93% of the companies on the list store our email addresses in order to keep in touch with us in the future. In addition, 18% of companies know we have weight.
ABOUT THE RESEARCH
Clario says he examined 47 applications from different industries and the permissions they require in their privacy agreement to see that result. Each permit required by the applications found its place in the chart above as 34 tr permissions. The survey was conducted in the U.S., so U.S. privacy agreements were reviewed.