With the arrival of the winter months, colds, flu and seasonal allergies began to show. While the number of coronavirus cases in our country has increased, especially in recent days, citizens can confuse the symptoms of Covid-19 with the flu. So what are the differences between corona and flu? The Ministry of Health shared a visual contribution on this topic.
Millions of people coronavirus,, gripbegan to explore the differences between the common cold. With the advent of cold weather, illnesses due to flu, colds and seasonal allergies also increased.
As the coronavirus epidemic is also increasing rapidly in our country, some symptoms can be confused with Kovid-19 symptoms.
Here are the differences between coronavirus and influenza:
You may also be interested in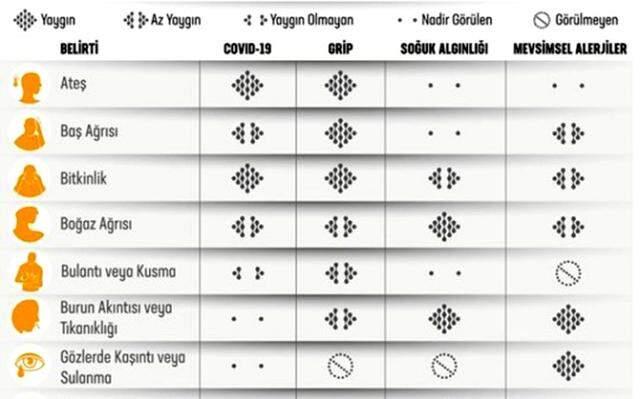 CURRENT SITUATION IN TURKEY
According to the latest 24-hour data released by the Ministry of Health on November 29; A total of 29,281 new cases were detected, of which 6,439 were symptomatic. The death toll was 185 so turkeyThe number of deaths from coronavirus increased to 13,558 and the total number of patients to 494,351.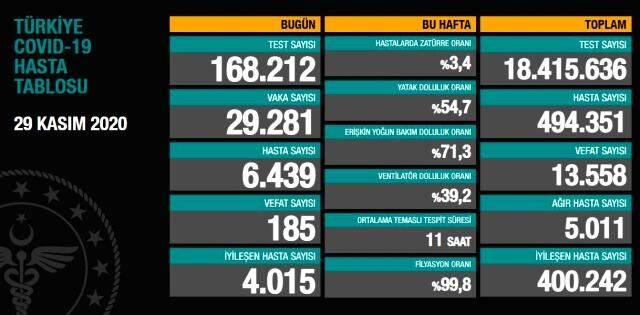 THE NUMBER OF PATIENTS TREATED DAILY IS 4015
With the discharge of 4015 patients whose treatment was completed in the last 24 hours, the total number of recovered patients increased to 400 thousand 242. The total number of tests increased to 18 million 415 thousand 636 and the number of seriously ill patients to 5011. The rate of pneumonia in patients was 3.4 percent.
Source link