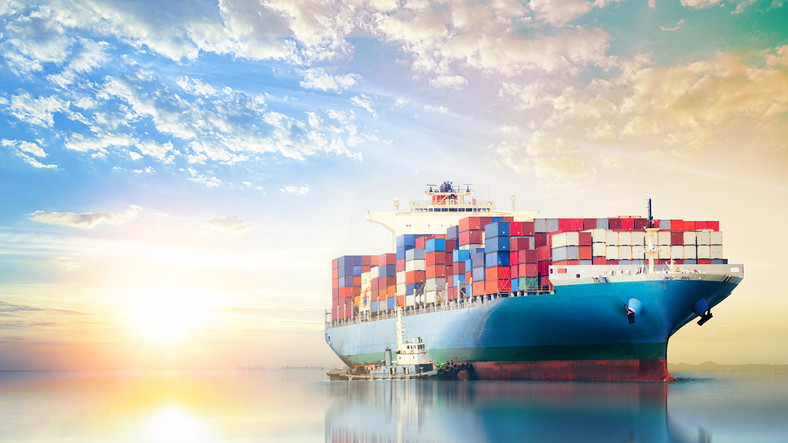 Many Chinese state-funded companies are global leaders in various industries.
China has attracted the world's largest industrial enterprises with a huge population and cheap labor. Now, there are companies that grow and guide the industry. Here are some areas where Chinese companies have a large share of pies on the world market:
railway
Funded by the state CRRC is currently the world's largest manufacturer of trains. Between customers London Underground and German Deutsche Bahn is also included. The company's annual revenues amount to $ 29 billion. Western competitors Bombardier, Siemens in AlstomThe annual income is $ 9 billion.
Chemical industry
Funded by the state chemch forSwiss company SyngentaWhen purchased in 2017 for $ 43 billion, it became one of the world's leading seed and pesticide companies. Monsanto began to compete with sector giants.
ChemChina is also overseen by the Italian tire manufacturer Pirelli and the German machine company KraussMaffei.
energy
CNNC (China National Nuclear Corp.) In 2015, regional Hualong One He developed his nuclear reactor and sold it to countries such as Argentina and Pakistan, which compete with France and the United States.
Chinese solar panel manufacturers Jinko, Trina in sunny It also dominates the global market in this field. Chinese oil companies CNOOC, CNPC in Sinopec, competitors in the budget will increase their investment.
aviation
Aircraft manufacturer supported by the state ComacIt is expected that in 2021 he will complete the first passenger aircraft, which is his production. In the field Boeing in Airbus he thinks he's going to compete. The company says they have received a thousand orders for the C919 with 168 seats.
food
Funded by the state COFCO Singaporean company Noble and Dutch NIDERAAfter the purchase, "he began to play an increasing role in grain trade.
Chinese company Group WH, American pork and hot dog food Smithfield Foods Inc.Isi became the largest pig producer in the world after purchasing in 2013.
drone
In 2006, he was founded by a Chinese student DJ, A French rival ParrotWhen it lagged behind, it gained 70% of the world market and became the largest civil aircraft manufacturer in the world.
Smartphone
Chinese manufacturers of Huawei, Xiaomi and Oppo have 15%, 8.7% and 8.1% of the world market. In addition, sales of smartphones Huawei and Oppo increased by 30%, while the competition between Samsung and Apple's sales of phones decreased.
Household appliances
Chinese Harier Groupowns 10% of the market and is the world's largest producer of household appliances. In addition, Haier, USA in 2016 General ElectricIn 2016 he bought a home appliance department.
battery
CATLIN company; Volkswagen is a supplier of batteries for car manufacturers such as Ford and Daimler, and competes with Japanese Panasonic on lithium car batteries. The company's capacity will be five times by 2020. In addition, the company announced that they will set up a huge company in Germany to supply their customers in Europe.
ship traffic
Funded by the state Cosco Groupis the world's largest shipping company with 50 points of access to containers in the world.
Kaynak : https://phys.org/news/2019-02-giant-chinese-companies-world-industries.html
$ (Function {) {
// facebook window.fbAsyncInit = function () fb.init ({ appId: "1037724072951294", xfbml: true, version: "v2.5" }); };
(function (d, s, id) { var js, fjs = d.getElementsByTagName (s)[0]; if (d.getElementById (id)) {return;} js = d.createElement (s); js.id = id; js.src = "http://connect.facebook.net/en_US/sdk.js"; fjs.parentNode.insertBefore (js, fjs); } (document, & # 39; script & # 39 ;, & # 39; facebook-jssdk & # 39;));
$ ("Organ"). Ten ({ click: function () { // facebook saves the ajax button If fb.xfbml.p (); } }, & # 39; .facebook-save & # 39;);
// Share scrolling if ($ (& lt; content-sticky & lt;) length> 0) { if ($ (window) .width ()> = 768) {{ $ (window) .on (& quot; scrolling & quot ;, function () { have scrollTop = $ (this) .scrollTop (); $ ("article"). each (function () { if (scrollTop> = ($ (this) .find (". content-body") offset (). top - 76)) { $ (To) .find ("Sticky Content.") AddClass ("Sticky"). (($ (this) .find (". content-body"). offset (). top + $ (this) .find & # 39;. Content-sticky & # 39;). Height () + 92))) { $ (To) .find ("Sticky Content.") RemoveClass ("Sticky"). $ (this) .find (& # 39;. content-sticky & # 39;). css (& # 39; bottom & # 39; 0px & # 39; & # 39; top & # 39; auto & # 39;}); } else { $ (To) .find ("Content sticky) .AddClass (sticky) .Css ({ "bottom": "initial", & # 39; top & # 39 ;: & # 39; 76px & # 39; }); } } else { $ (this) .find (& # 39; content-sticky & # 39;), removeClass (& # 39; sticky & # 39;). } }); }); } }
// Share a click $ ("Organ"). Ten ({ click: function () { var $ this = $ (this), dataShareType = $ this.attr (& # 39; data-share type & # 39;), dataType = $ this.attr (& # 39; data type & # 39;), dataId = $ this.attr (& # 39; data-id & # 39;), dataPostUrl = $ this.attr ("data post-url"), dataTitle = $ this.attr (& # 39; data header & # 39;), dataSef = $ this.attr (& # 39; data-sef & # 39;);
switch (dataShareType) { example & # 39; facebook & # 39 ;: fb.u ({ method: "share", href: dataSef, }, function {answer} if (answer &&! answer.error_message) { updatehit (); } });
break;
example "twitter": shareWindow (& # 39; https: //twitter.com/intent/tweet? via = webtekno & text = & # 39; + encodeURIComponent (dataTitle) + & # 39;% E2% 96% B6 & )); updatehit (); break;
example "gplus": shareWindow ("https://plus.google.com/share?url= & # 39; + encodeURIComponent (dataSef)); updatehit (); break;
example "mail": window.location.href = & # 39; mailto:? subject = & # 39; + encodeURIComponent (dataTitle) + & # 39; & body = & # 39; + encodeURIComponent (dataSef); // updatehit (); break;
case "whatsapp": window.location.href = & # 39; whatsapp: // send? text = & # 39; + encodeURIComponent (dataTitle) + & # 39;% E2% 96% B6 & # 39; + encodeURIComponent (dataSef); updatehit (); break; }
shareWindow (url) { window.open (url, "_blank", "toolbar = yes, scrollbars = yes, resizable = yes, top = 500, left = 500, width = 400, height = 400"); }
function updateHit () { $ .Ajax ({ enter: "POST", url: dataPostUrl, data: {contentId: dataId, contentType: dataType, shareType: dataShareType}, success: function (data) {
if ($ (& # 39; video-exhibition & # 39; length = 0) { var $ container = $ ("video-show"); } else if ($ (& # 39; article[data-id="' + dataId + '"]& # 39;) .length> 0) { var $ container = $ (& # 39; article[data-id="' + dataId + '"]& # 39;); } else if ($ (& # 39;. wt-share-item[data-id="' + dataId + '"]& # 39;) .length> 0) { var $ container = $ (& # 39;. wt-share-item[data-id="' + dataId + '"]& # 39;); } else { $ container = null; }
// var $ container = dataType == & # 39; video & # 39;? $ (& # 39; video-exhibition & # 39;): $ (& # 39; article[data-id="' + dataId + '"]& # 39;);
if ($ container! = null && $ container.length> 0) { var $ badged = $ container.find (". wt-share-badge-" + dataShareType);
look at $ headerCount = $ (& # 39;. content-header & # 39;). find (& lt; wt-share-count & # 39;), $ containerCount = $ container.find (& # 39;. wt-share-count & # 39;), value = parseInt ($ containerCount.html ()) + 1;
$ container.data (& # 39; share & # 39; value); //$containercount.html(valu A);
if ($ headerCount.length> 0) //$headercount.html(valu A); }
if ($ badged.length> 0 && (dataShareType == & # 39; facebook & # 39; || dataShareType == & # 39; twitter & # 39;)) { if ($ badged.hasClass ("visible")) {{ //$badged.html(dat A); } else { //$badged.addclass('is-visible').html(dat A); } } }
} }); } } }, & # 39; .wt-share-button & # 39;) });
Source link