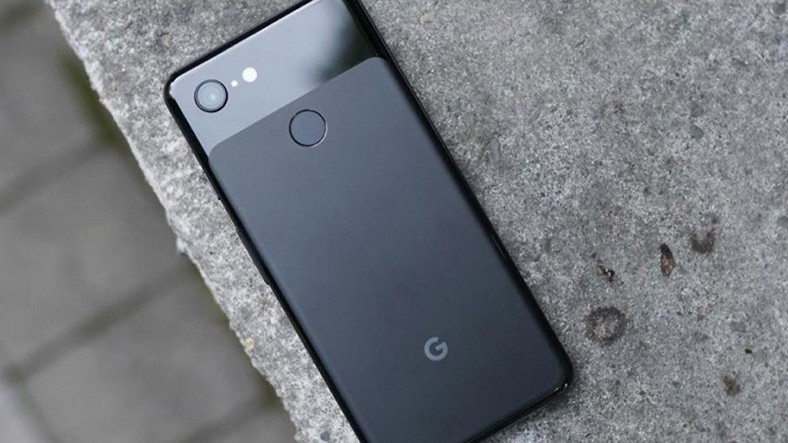 Google'ın yeni Pixel cihazlarının isimleri, geçtiğimiz yıl ortaya çıkmış, cihazların isimlerinin "Bonito" and "Sargo" olacağı belirtilmişti. Google Pixel 3 Lite'ın code is available for Google Sargo, the dun Geekbench'te karşımıza çıktı.
Google Pixel 4 model ismiyle Geekbench'te görüntülenen "Sargo", Android 10.0 işletim sistemiyle test edildi. 2 GB of RAMs are available for up to 744 hours, and the number of RAMs is 3201.
If you use Google ARcore cihazları listesinden aşina olduğumuz "Sargo" şi "Bonito" în adlı cihazların, hangi modellere karşılık geleceği hakkında birçok iddia gündeme gelmişti. Pixel 3 Lite and Pixel 3 Lite XL'in code is adulterated with a wide range of pixels, Pixel 4 and Pixel 4 XLs are also available in sophistication. "Bonito" nun Google Pixel 3a XL model ismiyle Geekbench'te görüntülenmesiyle "Sargo" models models hakkındaki spekülasyonların sayısı giderek artmıştı.
2 GB of RAM is the best way to get it, Pixel 4's is the best choice for all models. Its the first Android version of Google's I / O conference, which will give you a lot of free-to-use gadgets. 7 Mayıs'ta düzenlenecek konferans için biraz daha beklememiz gerekiyor.
Kaynak : https://www.gizchina.com/2019/02/09/google-sargo-appears-on-geekbench-with-android-10-0-and-2gb-of-ram/
$ (function ()
        // facebook         window.fbAsyncInit = function ()             FB.init ({                 appId: '1037724072951294',                 xfbml: true,                 version: 'v2.5'             });         };
        (function (d, s, id)             var js, fjs = d.getElementsByTagName (s)[0];             if (d.getElementById (id)) {return;}             js = d.createElement (s); js.id = id;             js.src = "http://connect.facebook.net/tr_TR/sdk.js";             fjs.parentNode.insertBefore (js, fjs);         } (document, 'script', 'facebook-jssdk'));
        $ ('body') on ({             click: function ()                 // facebook save button ajax                 FB.XFBML.parse ();             }         }, '.facebook-save');
        // share scroll         if ($ ('. content-sticky'). length> 0) {             if ($ (window) .width ()> = 768) {{                 $ (window) .on ('scroll', function ()                     var scrollTop = $ (this) .scrollTop ();                     $ ('article'). each (function () {                         if (scrollTop> = ($ (this) .find ('. content-body') offset (). top - 76)) {                             $ (this) .find ('. content-sticky'). addClass ('sticky');                             if (scrollTop> = ($ (this) .find ('. content-body') .setset () .top + $ (this) .find ('. content-body'). height () - ($ ) .find ('. content-sticky'). height () + 92))) {                                 $ (this) .find ('. content-sticky'). removeClass ('sticky');                                 $ (this) .find ('. content-sticky'). css ({'bottom': '0px', 'top': 'auto'});                             } else {                                 $ (this) .find ('. content-sticky'). addClass ('sticky'). css ({                                     'bottom': 'initial',                                     'top': '75px'                                 });                             }                         } else {                             $ (this) .find ('. content-sticky'). removeClass ('sticky'). css ({'bottom': 'auto', 'top': '0'));                         }                     });                 });             }         }
        // share click         $ ('body') on ({             click: function ()                 var $ this = $ (this),                         dataShareType = $ this.attr ('data-share-type'),                         dataType = $ this.attr ('data-type'),                         dataId = $ this.attr ('data-id'),                         dataPostUrl = $ this.attr ('data-post-url'),                         dataTitle = $ this.attr ('data-title'),                         dataSef = $ this.attr ('data-sef');
                switch (dataShareType) {                     case 'facebook':                         FB.ui ({                             method: 'share',                             href: dataSef,                         }, function (response)                             if (response &&! response.error_message)                                 updateHit ();                             }                         });
                        break;
                    case 'twitter':                         shareWindow ('https://twitter.com/intent/tweet?via=webtekno&text='+encodeURIComponent (dataTitle) +'% E2% 96% B6 '+ encodeURIComponent (dataSef));                         updateHit ();                         break;
                    case 'gplus':                         shareWindow ('https://plus.google.com/share?url=' + encodeURIComponent (dataSef));                         updateHit ();                         break;
                    case 'mail':                         window.location.href = 'mailto:? subject =' + encodeURIComponent (dataTitle) + '& body =' + encodeURIComponent (dataSef);                         // updateHit ();                         break;
                    case 'whatsapp':                         window.location.href = 'whatsapp: // send? text =' + encodeURIComponent (dataTitle) + '% E2% 96% B6' + encodeURIComponent (dataSef);                         updateHit ();                         break;                 }
                function shareWindow (url)                     window.open (url, "_blank", "toolbar = yes, scrollbars = yes, resizable = yes, top = 500, left = 500, width = 400, height = 400");                 }
                function updateHit () {                     $ .ajax ({                         type: "POST",                         url: dataPostUrl,                         data: {contentId: dataId, contentType: dataType, shareType: dataShareType},                         success: function (data)
                            if ($ ('. video-showcase'). length> 0) {                                 var $ container = $ ('. video-showcase');                             } else if ($ ('article[data-id="' + dataId + '"]') .length> 0) {                                 var $ container = $ ('article[data-id="' + dataId + '"]');                             } else if ($ ('. wt-share-item[data-id="' + dataId + '"]') .length> 0) {                                 var $ container = $ ('. wt-share-item[data-id="' + dataId + '"]');                             } else {                                 $ container = null;                             }
                            // var $ container = dataType == 'video'? $ ('. video-showcase'): $ ('article[data-id="' + dataId + '"]');
                            if ($ container! = null && $ container.length> 0) {                                 var $ badged = $ container.find ('. wt-share-badge-' + dataShareType);
                                var $ headerCount = $ ('. content-header'). find ('. wt-share-count'),                                         $ containerCount = $ container.find ('. wt-share-count'),                                         value = parseInt ($ containerCount.html ()) + 1;
                                $ container.data ('share', value);                                 //$containerCount.html(value);
                                if ($ headerCount.length> 0)                                     //$headerCount.html(value);                                 }
                                if ($ badged.length> 0 && (dataShareType == 'facebook' || dataShareType == 'twitter')) {                                     if ($ badged.hasClass ('is-visible')) {{                                         //$badged.html(data);                                     } else {                                         //$badged.addClass('is-visible').html(data);                                     }                                 }                             }
                        }                     });                 }             }         }, '.wt-share-button')     });
Source link