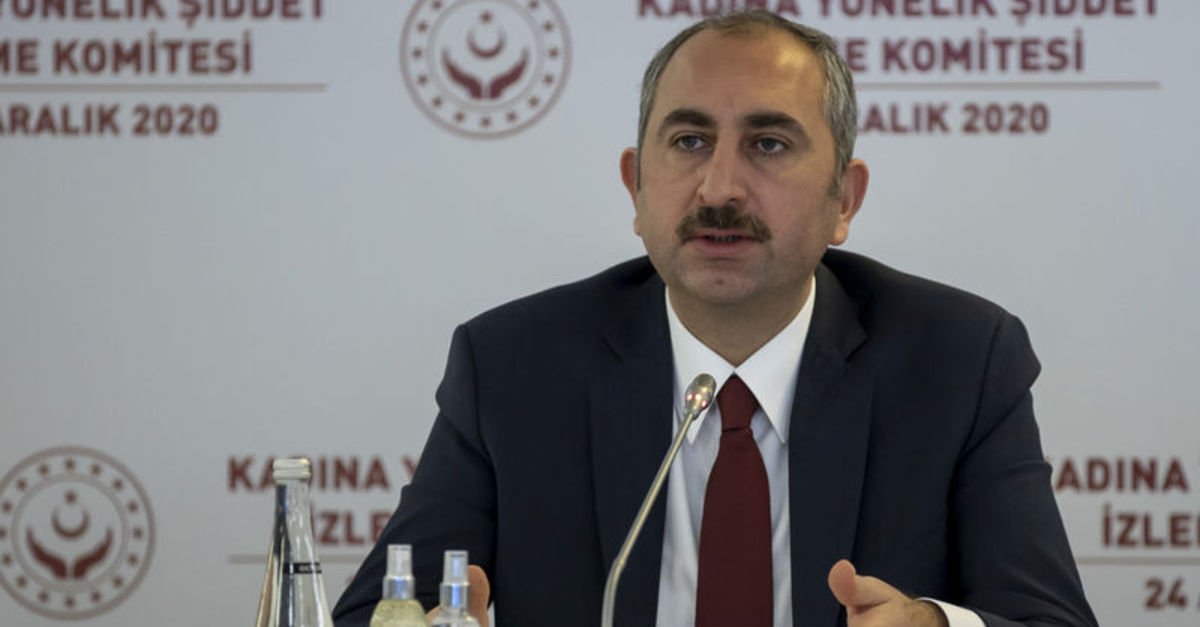 Justice Minister Abdulhamit Gül, mourning Interior Minister Süleyman Soylu's mother, said on social media: "I condemn the ugly statements and curse them." Minister Gül commented that the decision of the Constitutional Court (AYM) regarding the violation of the rights of former CHP MP Enis Berberoğlu is "a binding decision".
Justice Minister Gül made statements regarding insults to Interior Minister Soylu's mother and the decision of the Berberoğlu Constitutional Court.
"MOTHERS ARE THE CROWN OF US"
Responding to insulting Minister Soylu's mother on social media, Gül said: "The honor and dignity of women are above all. Especially if mothers are the crown of our mothers. Heaven is under the feet of mothers. Interior Minister Süleyman Soylu" I strongly believe that those who use these contemptuous, inhuman, and dishonorable terms will find the heaviest punishment they deserve before the law. We are absolutely convinced that the law and the judiciary in this regard will deserve the punishment we deserve. . No one has the right to curse their mother, spouse, children, family or say bad words. The family is our holiest. Women are our honor. Wherever they are, they live with human dignity. It is the duty of all of us to somehow condemn, to prevent inappropriate expressions. If they exist, laws are issued for the needs of society. It needs to be assessed in this regard. There is a need to talk about what harsh sanctions such sanctions need to increase, and this will not harm family and personal dignity. The place to be discussed is the drafting of legislation in parliament, judicial distribution in court and not on social media. He spoke, evaluated and decided on these channels.
BERBEROĞLU'S EXPLANATION
Justice Minister Gul Bulunar's statement on the violation of the court's ruling on Enis Berberoglu for the second time, "Turkey has given the AK party the right to an individual petition. The constitution has been amended in this way since 2012. Anyone who thinks it has been violated can As you know, the decisions of the Constitutional Court are binding. Compliance with the decision is a requirement of the law. In a puppet state, the rules and provisions laid down by law apply. So whatever the law dictates, what the constitution dictates, it must happen within decisions of the Constitutional Court and decisions should be implemented.Justice is blinded.We should never allow anyone to open this eye or try to open it.Justice is the expectation of our nation, it is a requirement of the law, especially because of its own mechanism without opening eyes without looking at the parties to fulfill any right, law and justice.What will happen is determined by law.Decisions are of course criticized, debated, judged, disagree, in but the implementation of the requirements of the law is an order ".
Source link