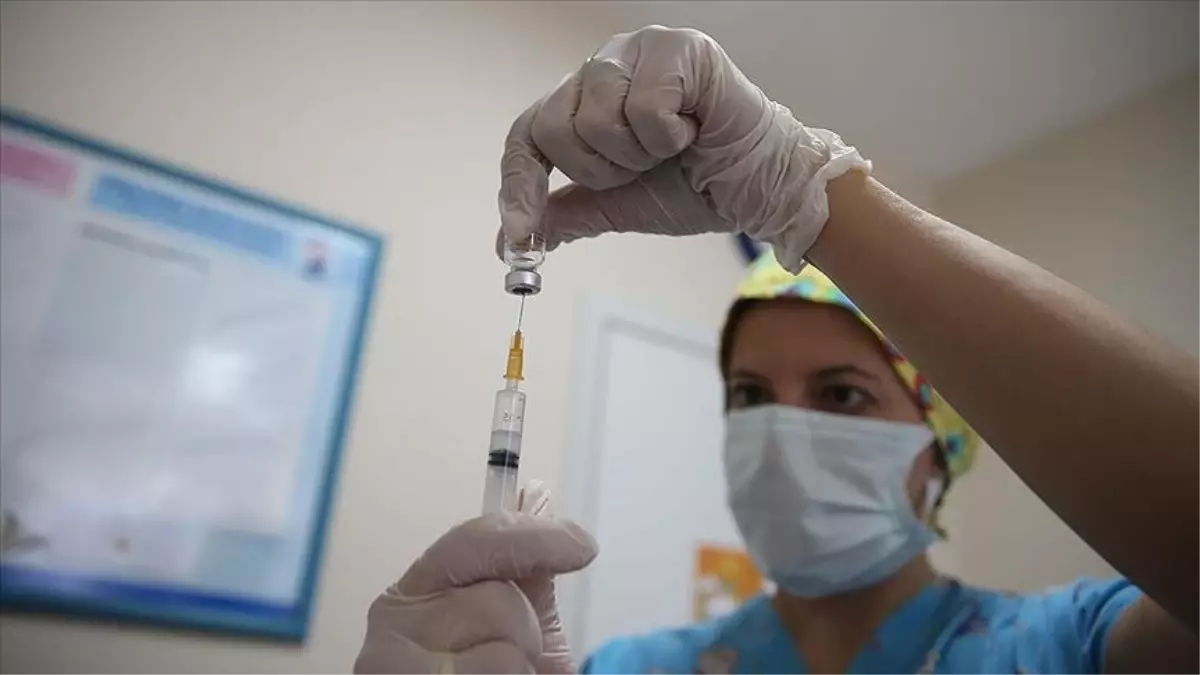 Known for his statements in the coronavirus epidemic, prof. Dr. Güner Sönmez explained the properties of Biontech and Sinavoc to those who were replaced by the vaccine. Sönmez, who shared his account on social media, said: "Both seriously protect against serious illness. Biontech is more effective. The nephew has low protection in the first dose."
The Ministry of Health, which exceeded 20 million doses in the total amount of the first and second doses of the vaccine given in the fight against the coronavirus, announced that the vaccination started over 55 years of age.
Many citizens are also confused during the ongoing vaccination process under the vaccination plan set out by the Scientific Committee. When he stated on his Twitter account about the growing confusion and issues, prof. Dr. Güner Sönmez to clear up this confusion Biontech and shared the characteristics of Sinovac vaccine.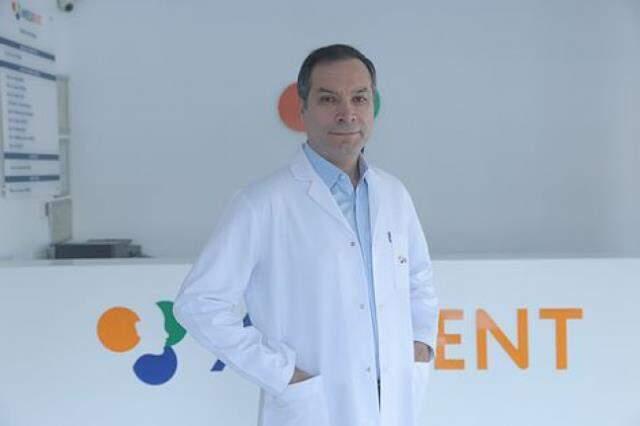 "THOSE WHO ARE TREATED FOR CANCER MAY BENEFIT BİONTECH"
He mentioned that Biontech was more effective in his statement, saying: "The issue of Biontech or Sons was a matter of years. Let me write with the hope that they will not ask him again; both seriously protect against serious illness. Penicillin allergy does not prevent both. Biontech it may be most appropriate for those being treated for cancer, for those with a weakened immune system, and the elderly, as their immune response may be weaker.
"BİONTECH PREVENTS MORE THAN 90 PERCENT RISKS OF INFECTION"
Preservative 2 weeks after making Biontech. The nephew is less protective in the first dose. Its main protection 2 weeks after the second dose. Biontech prevents more than 90% of an infected person from infecting someone else if they are infected. This rate is not known for Sinovac. You may still be infected after the last dose of any vaccine. But the risk of severe is small.
"IT HAPPENED 15 DAYS AFTER"
If Biontech is infected up to 10-14 days after the first dose and 12-14 days after the second dose in Sinovec, the disease can still be transmitted as if it had not been vaccinated. Some people around me got sick 15 days after the second dose. But I did not see heavy passers-by. You will still feel good about which vaccine you had. If possible, don't ask anymore if it's Biontech or Sinovac. "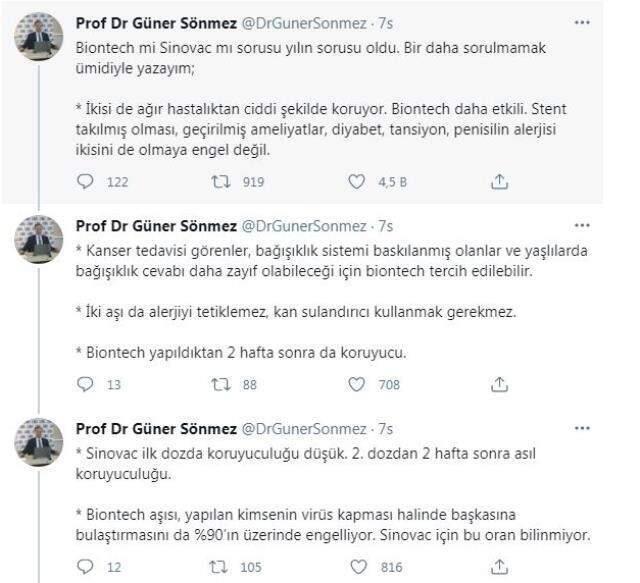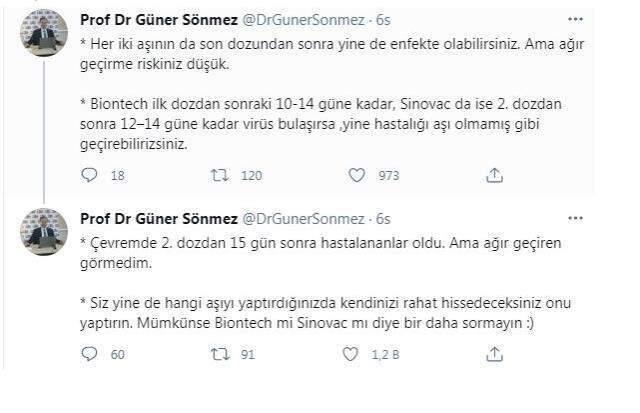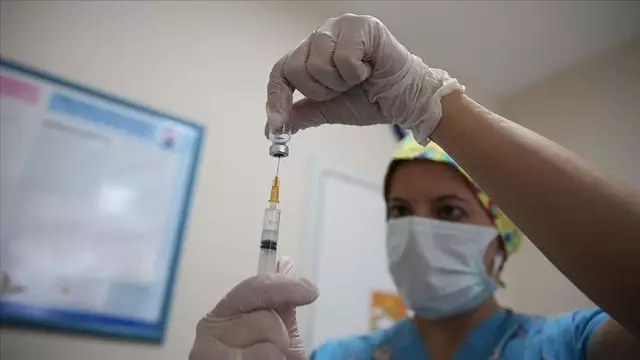 Source link