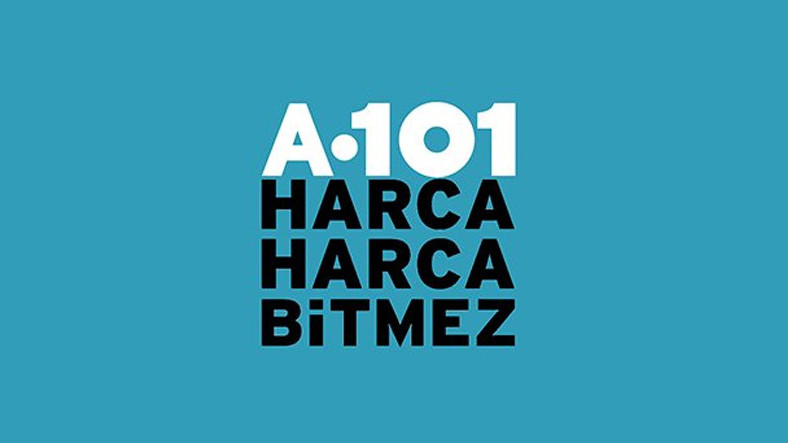 [ad_1]

A101 released its current products on Thursday, April 18th. A101, which takes care of providing affordable technology products to its customers, will satisfy many customers.
A101, which wants to bring technology products to every sector by selling relevant technology products, will try to meet different needs this week with a wide range of products. Next week we will see A101 technology products that will determine products that will be sold on Thursday.
Products A101 will try to satisfy their customers with two TVs, one middle / lower segment of the phone, a Bluetooth headset, a Bluetooth speaker, and a Bluetooth mouse.
Samsung 43NU7100 43-inch UHD 4K Smart TV – 2.929 TL (there are 9 servings)
2 USB ports
Mirror Casting
20 W audio output
Wi-Fi
3 HDMI inputs
Play USB videos
Elton EL32DAB3037 32-inch satellite receiver LED – $ 199
200 Hz
Sound output 2×8 W
2 HDMI inputs
1 USB input
Audio Audio Input PC
VGA input
Samsung J6 + mobile phone
1.4 GHz quad-core processor
3 GB of RAM
32 GB of internal memory
Android 8.1 operating system Oreo
6-inch screen, 1480×720 resolution
13 MP + 5 MP dual rear camera
Front camera 8 MP
3.300mAh battery
Other technological products: t
Piranha Bluetooth Headsets: 34.95 TL
Piranha Bluetooth Speaker: 34.95 TL
Piranha Wireless Gaming Mouse: 19.95 TL
We came to the end of our article where we listed the technological products that the A101 will offer its customers at an affordable price. You can follow us to be aware of the actual products in front of everyone else.
$ (Function {) {
// facebook window.fbAsyncInit = function () fb.init ({ appId: "1037724072951294", xfbml: true, version: "v2.5" }); };
(function (d, s, id) { var js, fjs = d.getElementsByTagName (s)[0]; if (d.getElementById (id)) {return;} js = d.createElement (s); js.id = id; js.src = "http://connect.facebook.net/en_US/sdk.js"; fjs.parentNode.insertBefore (js, fjs); } (document, & # 39; script & # 39 ;, & # 39; facebook-jssdk & # 39;));
$ ("Organ"). Ten ({ click: function () { // facebook saves the ajax button If fb.xfbml.p (); } }, & # 39; .facebook-save & # 39;);
// Share scrolling if ($ (& lt; content-sticky & lt;) length> 0) { if ($ (window) .width ()> = 768) {{ $ (window) .on (& quot; scrolling & quot ;, function () { have scrollTop = $ (this) .scrollTop (); $ ("article"). each (function () { if (scrollTop> = ($ (this) .find (". content-body") offset (). top - 76)) { $ (To) .find ("Sticky Content.") AddClass ("Sticky"). (($ (this) .find (". content-body"). offset (). top + $ (this) .find & # 39;. Content-sticky & # 39;). Height () + 92))) { $ (To) .find ("Sticky Content.") RemoveClass ("Sticky"). $ (this) .find (& # 39;. content-sticky & # 39;). css ({& # 39; bottom & # 39 ;, & # 39; top & # 39 ;: & auto; # 39;}); } else { $ (To) .find ("Content sticky) .AddClass (sticky) .Css ({ "bottom": "initial", & # 39; top & # 39 ;: & # 39; 76px & # 39; }); } } else { $ (this) .find (& # 39; content-sticky & # 39;). removeClass (& lt; sticky & apos;). css (& quot; bottom & quot;: auto & # 39; top & # 39;: & gt; & lt; 39 & gt; } }); }); } }
// click share $ ("Organ"). Ten ({ click: function () { var $ this = $ (this), dataShareType = $ this.attr (& # 39; data-share type & # 39;), dataType = $ this.attr (& # 39; data type & # 39;), dataId = $ this.attr (& # 39; id-data & # 39;), dataPostUrl = $ this.attr ("data post-url"), dataTitle = $ this.attr (& # 39; data header & # 39;), dataSef = $ this.attr (& # 39; data-sef & # 39;);
switch (dataShareType) { example & # 39; facebook & # 39 ;: fb.u ({ method: "share", href: dataSef, }, function {answer} if (answer &&! response.error_message) { updatehit (); } });
break;
example "twitter": shareWindow (& # 39; https: //twitter.com/intent/tweet? via = webtekno & text = & # 39; + encodeURIComponent (dataTitle) + & # 39;% E2% 96% B6 & )); updatehit (); break;
example "gplus": shareWindow ("https://plus.google.com/share?url= & # 39; + encodeURIComponent (dataSef)); updatehit (); break;
example "mail": window.location.href = & # 39; mailto:? subject = & # 39; + encodeURIComponent (dataTitle) + & # 39; & body = & # 39; + encodeURIComponent (dataSef); // updatehit (); break;
case "whatsapp": window.location.href = & # 39; whatsapp: // send? text = & # 39; + encodeURIComponent (dataTitle) + & # 39;% E2% 96% B6 & # 39; + encodeURIComponent (dataSef); updatehit (); break; }
shareWindow (url) { window.open (url, "_blank", "toolbar = yes, scrollbars = yes, resizable = yes, top = 500, left = 500, width = 400, height = 400"); }
function updateHit () { $ .Ajax ({ enter: "POST", url: dataPostUrl, data: {contentId: dataId, contentType: dataType, shareType: dataShareType}, success: function (data) {
if ($ (& # 39; video-exhibition & # 39; length = 0) { var $ container = $ (& # 39; video-exhibition & # 39;); } else if ($ (& # 39; article[data-id="' + dataId + '"]& # 39;) .length> 0) { var $ container = $ (& # 39; article[data-id="' + dataId + '"]& # 39;); } else if ($ (& # 39;. wt-share-item[data-id="' + dataId + '"]& # 39;) .length> 0) { $ container = $ (& # 39;. wt-share-item[data-id="' + dataId + '"]& # 39;); } else { $ container = null; }
// var $ container = dataType == & # 39; video & # 39;? $ (& # 39; video-exhibition & # 39;): $ (& # 39; article[data-id="' + dataId + '"]& # 39;);
if ($ container! = null && $ container.length> 0) { var $ badged = $ container.find (". wt-share-badge-" + dataShareType);
look at $ headerCount = $ (& # 39;. content-header & # 39;). find (& lt; wt-share-count & # 39;), $ containerCount = $ container.find (& # 39;. wt-share-count & # 39;), value = parseInt ($ containerCount.html ()) + 1;
$ container.data (& # 39; share & # 39; value); //$containercount.html(valu A);
if ($ headerCount.length> 0) //$headercount.html(valu A); }
if ($ badged.length> 0 && (dataShareType == & # 39; facebook & # 39; || dataShareType == & # 39; twitter & # 39;)) { if ($ badged.hasClass ("visible")) {{ //$badged.html(dat A); } else { //$badged.addclass('is-visible').html(dat A); } } }
} }); } } }, & # 39; .wt-share-button & # 39;) });
[ad_2]

Source link