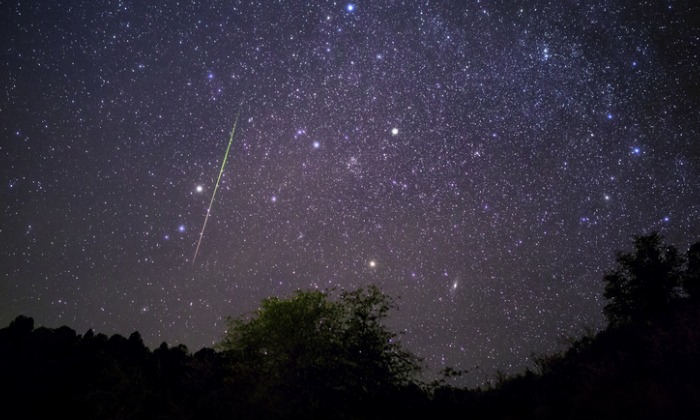 National Institute of Astronomy (Public Organization) (Ministry of Science and Technology) "Meteor rain king – king of meteor rain" after midnight on November 17th 61st, around 2pm to dawn on November 18, 61. Maximum drop 10-15 Per hour The area is free of moonlight. Good to watch. Take a bare eye in Thailand. North East Lions star cluster Watching the dark is clear.
Mr Supperit Khemanon The head of academic services in astronomy said: "Meteor Rain" or "Meteor Star Lone" is a meteor shower that happened in November each year. This will be noticed from midnight on November 17, 2018 to dawn on November 18, 2018 in the northeast. An area near the left star. It's all overnight in such night. The Moon will return to the horizon at 1:30 am, so the best time is around 2:00 am. Average drop of 10-15 per hour Leo's Meteor shower is the brightest meteor shower. As it travels through the atmosphere at a speed of up to 71 kilometers per second Interested people can observe the beauty of the meteor scene at night.
Mr Suparerk added: The showers should be dark, light or distant. We recommend sleeping in bed As the meteor shower is scattered across the sky. To shoot a meteor shower. Can not specify a note. Predict and open the camera and save the meteor through the camera. Interested parties can prepare and equip them for a time period.
# Leonid's meteor shower consists of a 55P temple of prairie comets that stays in orbit around the Earth. The dust of these comets tears toward the earth's atmosphere. It lights up in the flash of light, like a fiery ball that runs across the sky. The direction of the running meteor shower leads to the orientation of the Earth's orbit around the sun. The speed of dust particles entering the atmosphere is very fast. With a speed of up to 71 miles per second. Meteor shower This is the brightest meteor shower. It was named. "King of meteor rain"
Source link