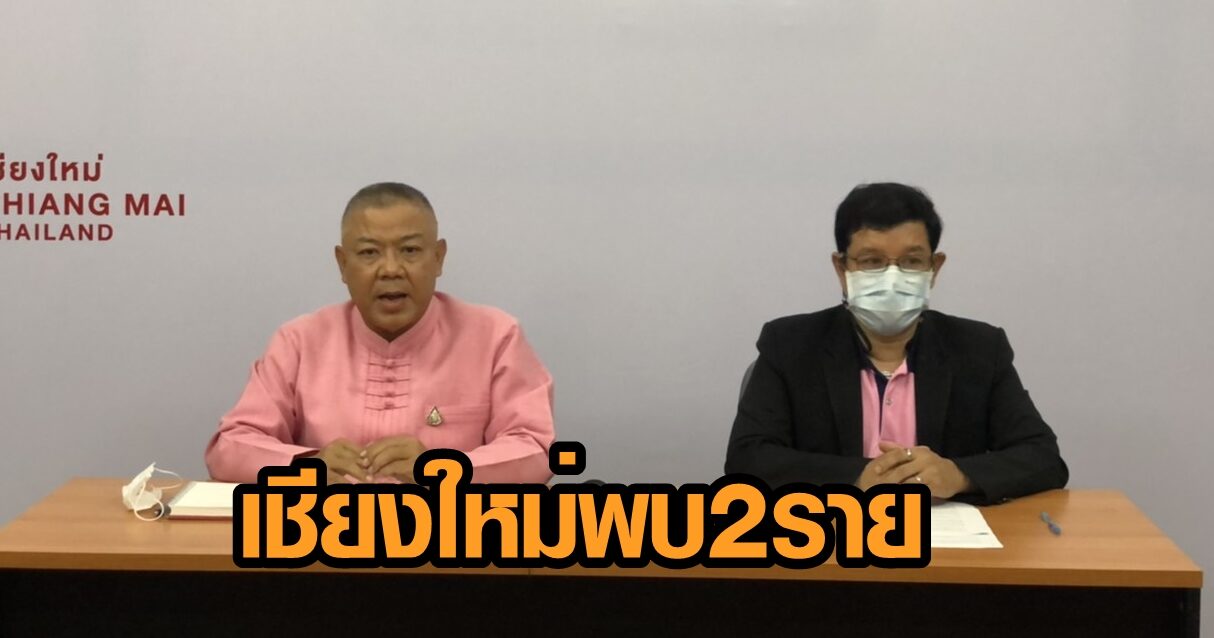 Chiang Mai has 2 additional COVIDs and has decided to extend the closing time of the premises until 31 January
January 12 at the Specialized Information Center in Chiang Mai Province Administrative Building Chiang Mai City Hall Mr. Weeraphan De-On, Deputy Governor of Chiang Mai Province, together with Dr. Songyos Kamchai, Head of the Communicable Disease Control Group of the Public Health Office of Chiang Mai Province On January 12, 2021, jointly publish the results of the Infectious Diseases Committee of Chiang Mai Province and the 2019 coronavirus outbreak situation.
Mr Weeraphan made the remarks at a meeting of the Chiang Mai Infectious Diseases Control Committee no. 11/2564, at which the meeting made comments, including various proposals, as Chiang Mai Province still has sick or infected people. Continuously increase Therefore, the meeting of the Committee on Infectious Diseases Control Chiang Mai should be considered. And the meeting decided to agree on this In case of temporary closure of the premises In accordance with the order of the Committee on Infectious Diseases Chiang Mai no. 3/2564, which closed the facility Organizations similar to pubs, karaoke bars everywhere in Chiang Mai for a period of 14 days from 6 to 19 January 2021, when the number of infected or sick people.
Including exposed in high and low risk groups Quite a lot Therefore, time should be taken to detect infection. And preventive measures for immediate disease control Therefore, the Committee on Infectious Diseases Control in Chiang Mai Province Je 10/2564 ordered to temporarily close the site. With the closure of the service location Organizations that look like pubs, karaoke bars everywhere in Chiang Mai Continue until 31 January 2021, so we want to clarify and understand both service providers. And plant operators, similar to service stations, pubs, karaoke bars, as well as informing users of the reasons and necessity to be generally known.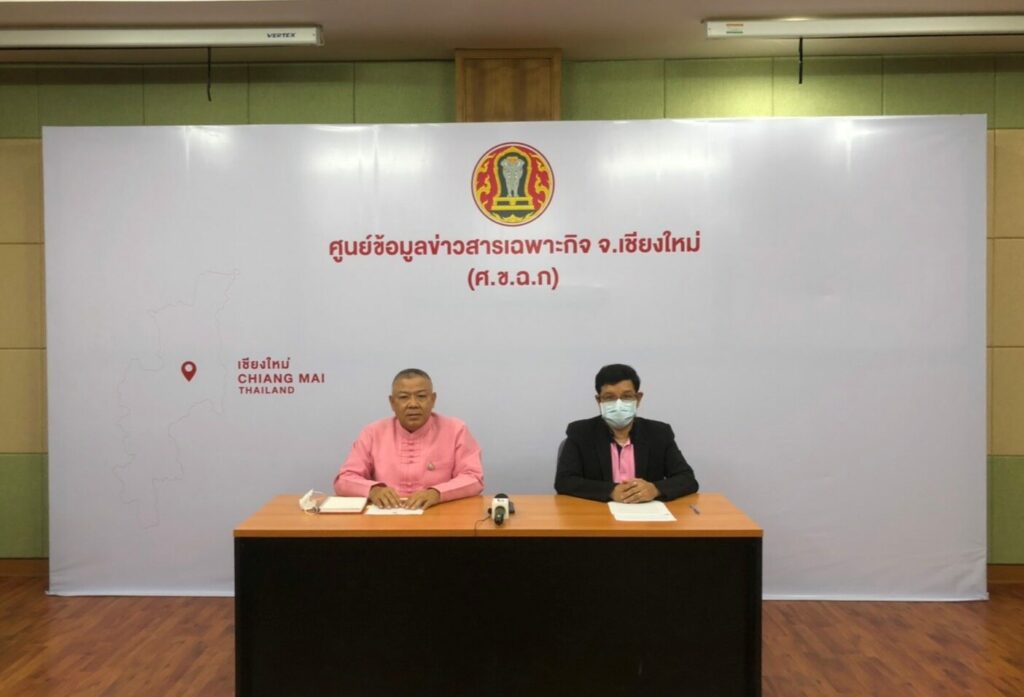 Dr. Songyot talks about the progress of the COVID-19 situation in Chiang Mai (new wave), 23 cumulative patients (22 treated, 1 returned home) divided into one traveling from Rayong, one traveler From the Chonburi 2 cases, outbreaks in heating shops 10, outbreaks in river shops 7 cases, outbreaks in three new families, the investigation team tracked and tested coronavirus 2019 for people at high risk. And those exposed to low risk It took place from 4 to 12 January 2021, and in accordance with the standards of the Ministry of Public Health, 1,559 high-risk contacts will be constantly checked. Strictly observe the symptoms of 14 days (domestic quarantine), low-risk exposure. To be observed for 14 days (Self Monitoring).
"For today People found with COVID-19 Two additional cases in Chiang Mai were the home contact of the 65th case reported yesterday, namely: 68th case of COVID-19 in Chiang Mai province, 50-year-old Thai, housewife , Muang District Chiang Mai Province received a pressure separation room at Nakorn Ping Hospital.He started a mild illness from January 1, 2021, but there was no exposure.So I didn't go to test on COVID-19 And most of our daily lives from the onset of illness and treatment at home A 69-year-old COVID-19 patient in Chiang Mai, a 67-year-old Taiwanese man who owns a private company based in Muang County in Chiang Mai Province, is being treated in the negative pressure separation chamber at Nakhon Phing Hospital.
Dr. Songyos said the investigation found that the Family had joint activities on the night of December 31, '20, and now the disease investigation team is working to further monitor the exposed people. And speed up the investigation to summarize the timeline Together with finding the root of the infection in these three groups of patients, if the conclusions can be presented further
In this regard, requests for the participation of all people Supervision and self-care in accordance with preventive and control measures Interval between Always wear a mask / cloth and wash your hands often with soap and water or alcohol gel. Scanning a Thai app wins every time it receives a service. And observe the symptoms themselves If your body temperature is 37.5 degrees Celsius or higher with one of the respiratory symptoms (cough, runny nose, sore throat, smell, tongue, taste, fatigue, or difficulty breathing), visit the nearest service staff. Immediately for inspection If you have any questions, please ask for more information on the COVID-19 hotline. Chiang Mai Province, phone 053-211048-50 On office days and hours Do inquire at a service location near your home