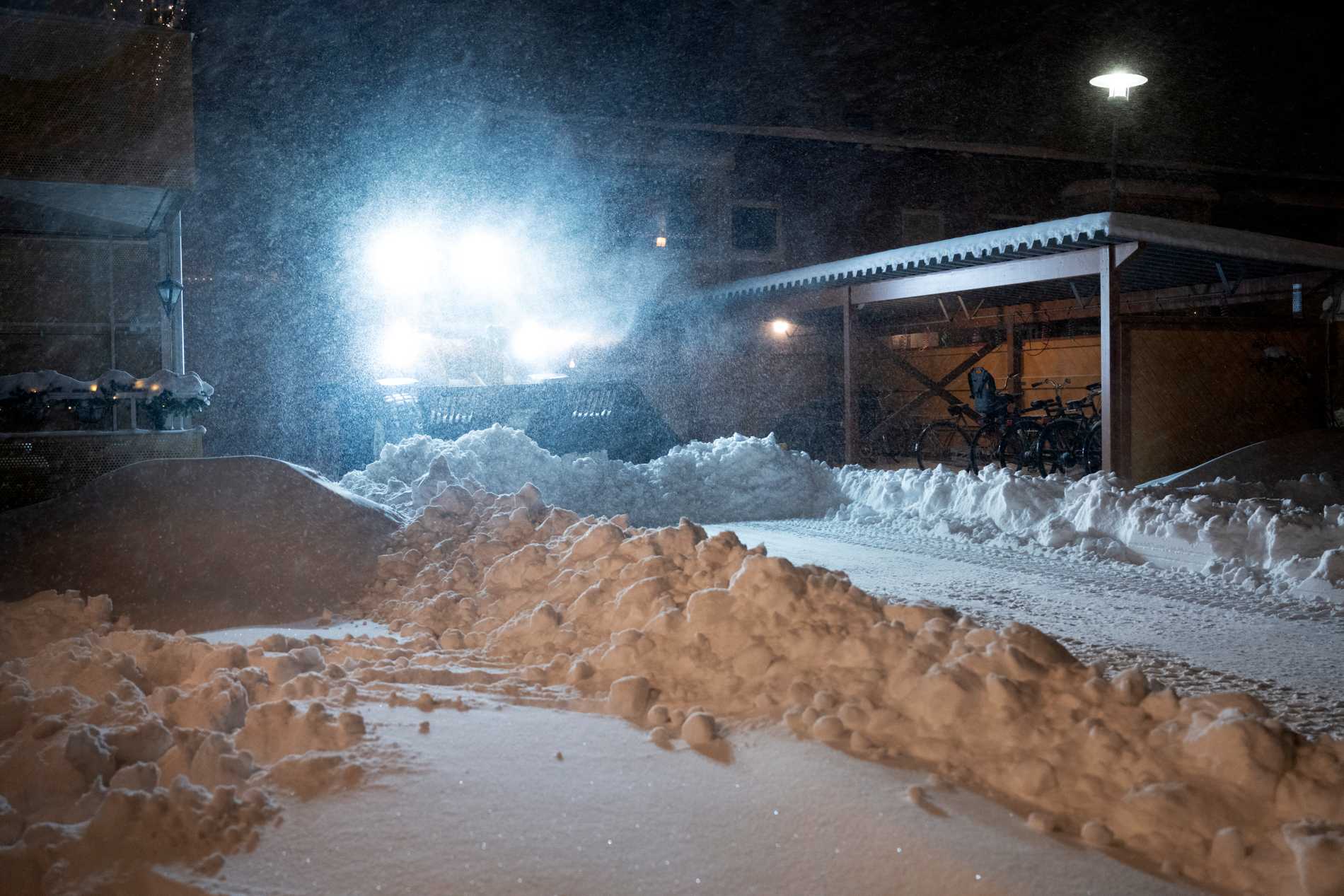 From: TT
Published: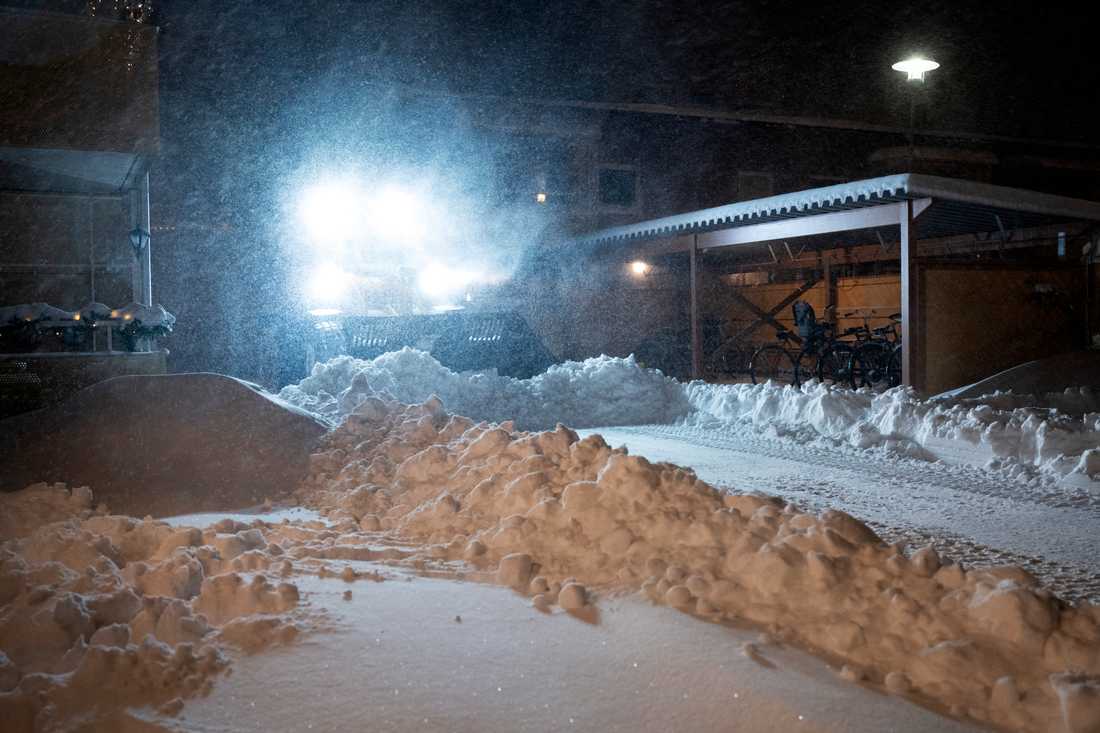 Photo: Erik Abel / TT
On Monday morning, January 12, during snowstorms in Umea, a tractor plows between some houses.
The snow from last week's snowdrift barely had time to dig it up before it was time again.
Västernorrland and Västerbotten are preparing for a new snowstorm.
The weather forecast warns that a large amount of snow may fall in the districts of Västerbotten and Västernorrland from Thursday afternoon. The forecast is still very uncertain, but SMHI predicts it could snow up to 25 inches locally.
In Umea, the municipality is still struggling to get rid of the snow that fell during a huge snowstorm last week.
– It 's gonna be hard. We would love to have another week. We will not catch up with him, but we will continue to work full time, says the head of street operations of the municipality of Per Hilmersson Västerbottens-Kuriren.
Residents of Umea can count on traffic disruptions and the fact that they will not have time to plow all the roads.
Also in Örnsköldsvik, snow plows have been operating at full speed since Tuesday last week, when a snow plow struck. So far, about 22,000 cubic meters of snow have been removed from the city streets, traffic and park manager Pelle Edlund told allehanda.se.
– Let's say there will be about 1500 loads if we say that there are 25 cubic meters on each truck. There is an incredible amount, he says for the newspaper.
Towards midnight, municipal forces will continue to transport snow – and hopefully it will be ready before the next snowfall.
– As far as I understand, there will be a lot of snow. Although not as much as a week ago. I expect a new impetus on Thursday and Friday. At best, it won't be so windy this time, Pelle Edlund tells allehanda.se
Published:
Source link