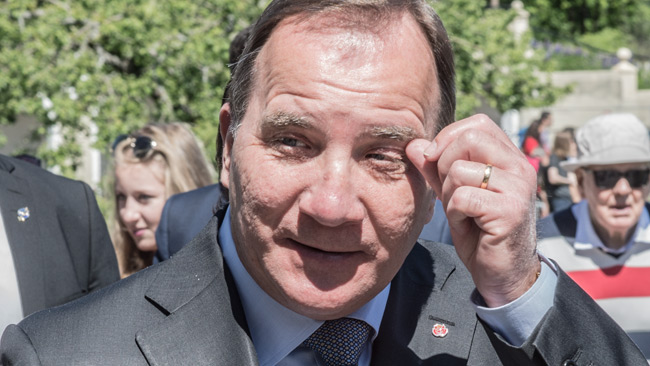 [ad_1]
STOCKHOLM TT reports that the majority in the Social Security Committee in Riksdag supports a government proposal to open several family migrations. Only modern and Swedish Democrats were against.
The committee responded to the government's proposal to extend the temporary law on residence permits and open it for multiple family migration. The January agreement between companies S, MP, C and L means that persons who have been granted a residence permit will be entitled to take relatives to Sweden who do not need a means of subsistence.
After the Christian Democrats decided to support the government's position on the reunification of the family – including the search for a new humanitarian protection area, for example for climate refugees – only M and SD were said not to.
Read more: JÖK opens up more immigration: "Climate refugees" should get asylum
"In the serious situation that we have, it is wrong to open more family migrations," says Maria Malmer Stenergard, chair of the committee, who stresses that Sweden has enough problems to include immigrants who have already arrived.
On Facebook, Christian Sonesson (M), the municipal executive president of Staffanstorp, writes that he can not understand that there are no more parties that would say no to increased family immigration.
Alexandra Hedborg (M), municipal councilor Järfälla, criticizes the former Allianskollegan KD.
Now the majority in the Social Insurance Board has given a backing proposal to a government proposal for greater family migration. The only parties that voted against were M and SD.

What are you doing with KD? Join the game and stop being sociable. https://t.co/eLiRy6pPPn

– Alexandra Hedborg ??????? (@ AlexandraHedbo1) June 13, 2019
Read also: Nice holiday message Löfvena: SEK 48,000 more in the payment envelope
Support News Today! Become a PLUS member for $ 69 per month.
window.fbAsyncInit = function() { FB.init({ appId: '650894651675786', xfbml: true, cookie: true, version : 'v2.6', status: true });
FB.getLoginStatus(function(response) { var $ = jQuery;
if (response.status === 'connected') { } else { } }); if (window.arevicotest) arevicotest(); };
(function(d, s, id){ var js, fjs = d.getElementsByTagName(s)[0]; if (d.getElementById(id)) {return;} js = d.createElement(s); js.id = id; js.src = "http://connect.facebook.net/sv_SE/sdk.js"; fjs.parentNode.insertBefore(js, fjs); }(document, 'script', 'facebook-jssdk'));
[ad_2]
Source link