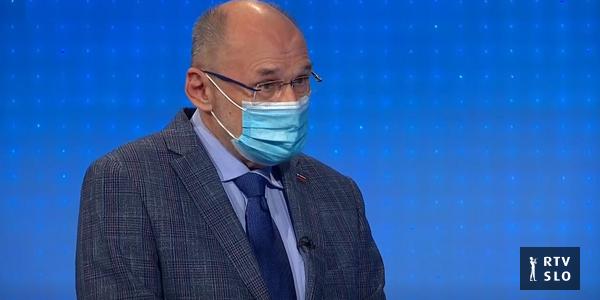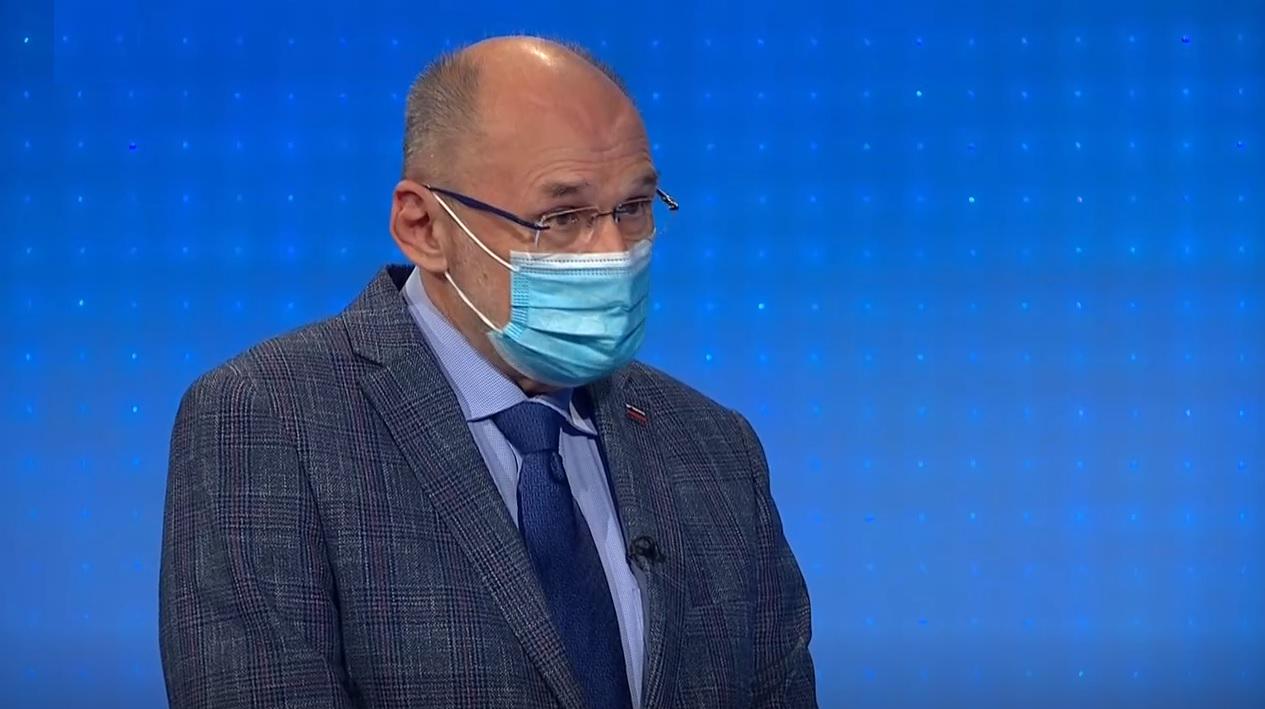 The share of vaccinated people in Slovenia is still small, and the data of the latest international public opinion poll are also worrying, showing that as many as half of our people are detained until vaccination.
With the vaccination coordinator Jelko Kacin the presenter talked in Odmevi Tanja Starič.
You are invited to read the conversation.
What happens to AstraZenece? The European Commission will not extend the contract with this company from June, we understood correctly?
No. The Commissioner in charge, the French Commissioner, said in an interview with the radio that he would not order additional vaccines, he would not take advantage of this option, because it is pointless to do so until AstraZeneca delivers all that has already been ordered. for this year. However, the agreement binding AstraZeneco remains valid, according to this agreement with the signature of Minister Gantar, Slovenia should receive 1.4 million doses, but so far we have not received more than 300,000.

This means that we are still waiting for the remaining doses…
Yes, they will still be supplying AstraZeneco until the end of this year, and the commission will not take advantage of the option it had at its disposal in June.
That is, the fears of those who have been vaccinated with the first dose of AstraZeneca that they will run out of vaccines for the second vaccination are not justified. Will the vaccine still come?
The vaccine will come regularly, AstraZeneca also increases deliveries, we receive a shipment every three weeks, for a month. In the last week of last month, there were 69,000 doses at once, now there will be another 65,000 doses. Tomorrow in the middle of the day, at half past two, there will definitely be 14,000 doses here, which is the number of announced doses for tomorrow.
Vaccination with AstraZeneca continues. We heard dr. Beovic, who thinks he would either it might make sense to wait for those who need to get the second dose to get vaccinated and finish the story…
Look, Mrs. Beovic is leading a consultative group. This group must formally meet, if they so agree, they will also inform the government. I do not know this proposal myself, but I sit at all government sessions.

There are many doubts about this vaccine, vaccination centers report due to all the past dilemmas. We hear the UK say not to vaccinate under the age of 40, Norway advises not to get vaccinated with vector vaccines, there are doubts. If people just don't want to get vaccinated with this vaccine, then it probably doesn't make sense to keep doing it?
In Germany, doctors and medical staff were vaccinated with AstraZeneca. If this were the case with us, there would probably be significantly less of these doubts. The last to be vaccinated resoundingly was the health minister, who was vaccinated with AstraZeneca on Friday. You know that the government is split with AstraZeneca, the National Assembly, the National Council, the President of the Republic and his office. We have a lot of AstraZeneca and we do not have any incidents that would seriously jeopardize its continued use.
It is certainly in the interest of all of us that as many people as possible be vaccinated. If someone explicitly rejects this vaccine, doesn't it then make sense to get the option of another vaccine?
Of course, but he will have to wait so long that we have enough vaccines to choose from. At this point, it is important that we vaccinate as soon as possible to be protected. AstraZeneca gives very satisfactory protection after three weeks and we can wait, if there is a problem, even three months until the next dose. I do not expect these problems with AstraZeneca in the future, so it would be possible to vaccinate (with the 2nd dose, op. Cit.) Even earlier.
General vaccination has started, but we received reports from some vaccination centers, from Kočevje, I think also from Maribor, that they received too few vaccines. What does that mean? Still not enough vaccines in stock?
No, there is enough vaccine in stock, but some AstraZenece centers do not order it. If we ordered it, we would get it and have enough vaccine. We will greatly increase delivery when the number of vaccines is sufficient. In June, the number of doses of both Pfizer on the one hand and Moderna will increase sharply, and when there are significantly more of these vaccines and Janssen joins, we will be in a position to always get as many vaccines as they need. If they are happy with the choice of vaccine, that is another story. We get everything agreed, for now we have signed for 2.3 million doses of Pfizer, these are big numbers, and Moderna has also started to increase production and delivery to Europe. That encourages us. The big addition, then, is that with the last vaccine that came in, Janssen, we do the whole vaccination with one dose.

For now it is still in stock…
No, no, he's already in the field.
According to an international survey, people in Slovenia have fears and worries, and almost half of them are detained until vaccination. What to do, what do you suggest the government do, what do you plan to do to convince people that vaccination is right?
The National Institute of Public Health (NIJZ) has prepared a campaign to launch these days. We wanted the centers to adapt to the increased number of people coming for vaccinations. They are going to Celje tomorrow new hall, they will have eight split lines, so far they have had them pets, in short, they are preparing for a larger number of people who want vaccinations. There will be enough vaccines v I think that this is the right time that starts up campaign. It was before that him way undesirable because until we didn't have enough vaccine, it was pointless to urge people to come to vaccination sites.
There is a lot of talk, and the Prime Minister also announced that the vaccine would also be produced in Slovenia. Do you know that?
No, I wouldn't talk about it because it's about companies. Each has its own corporate culture and its own owners and they decide when, how much and what they will produce. This is not a matter for comment on my part.
// Production steps of ECMA-262, Edition 6, 22.1.2.1 Array.from||(Array.from=function(){var r;try{r=Symbol.iterator?Symbol.iterator:"Symbol(Symbol.iterator)"}catch //IE11 polyfill if (!String.prototype.includes) { String.prototype.includes = function() { 'use strict'; return String.prototype.indexOf.apply(this, arguments) !== -1; }; }
// Cookie helper var cookieHelper = { getCookie: function(name) { var value = "; " + document.cookie; var parts = value.split("; " + name + "="); if (parts.length == 2) return parts.pop().split(";").shift(); },
setCookie: function(name, value, days) { var d = new Date; d.setTime(d.getTime() + 24*60*60*1000*days); document.cookie = name + "=" + value + ";domain=.rtvslo.si;path=/;expires=" + d.toGMTString() + ";secure;"; },
deleteCookie: function(name) { cookieHelper.setCookie(name, '', -1); },
cookieExist: function(cookieName) { if (document.cookie.split(';').filter(function(item) { return item.includes(cookieName + '=') }).length) { //console.log('Cookie founded!'); return true; } return false; } }; // END: Cookie helper
// iProm (function(a,g,b,c){ a[c]=a[c]||function(){ "undefined"===typeof a.ipromNS?(a[c].q=a[c].q||[]).push(arguments):a.ipromNS.execute(arguments)}; var k=function(){ var b=g.getElementsByTagName("script")[0];return function h(f){ var e=f.shift();a[c]("setConfig",{ server:e}); var d=document.createElement("script");0-1){ cookieConsent = true; } var $sid = 'slovenija'; var $ssid = 'zdravje'; if($sid == ''){ $sid = 'default'; } if(cookieConsent == false){ $sid = 'safe'; $ssid = ''; } //console.log('rtvslo',$sid,$ssid); _ipromNS('init', { sitePath: ['rtvslo',$sid,$ssid], cookieConsent: cookieConsent }); // END: iProm
// Dark mode, Comments & Login if (document.cookie.indexOf('darkModeEnabled=true') != -1) document.body.classList.add('dark-mode'); if (document.cookie.indexOf('showComments=true') != -1) document.body.classList.add('show-comments-enabled'); if (document.cookie.indexOf('APISESSION') != -1){ document.body.classList.add('user-logged-in'); }else{ document.body.classList.add('user-logged-out'); }
// Mobile check var mobile = false; var mobile_xs = false;
var checkIfMobile = function checkIfMobile() { var w = window.innerWidth || document.documentElement.clientWidth || document.body.clientWidth;
w < 992 ? (mobile = true) : (mobile = false); // 992px = lg breakpoint w < 576 ? (mobile_xs = true) : (mobile_xs = false); // 576px = sm breakpoint }; checkIfMobile(); window.addEventListener("resize", checkIfMobile); // iOS standalone var isIos = function isIos() { var userAgent = window.navigator.userAgent.toLowerCase(); return /iphone|ipad|ipod/.test(userAgent); }; // Detects if device is on iOS var isInStandaloneMode = function isInStandaloneMode() { return "standalone" in window.navigator && window.navigator.standalone; }; // Detects if device is in iOS standalone mode var showIosNative = false; if (window.location.href.indexOf("show-ios-native") !== -1) document.cookie = "showIosNative=true"; if (document.cookie && document.cookie.indexOf("showIosNative=true") != -1) showIosNative = true; if ((isIos() && isInStandaloneMode() && mobile) || showIosNative) document.body.classList.add("ios-standalone"); // Facebook if(document.cookie && document.cookie.indexOf("cc_social=yes") > -1){ (function(d, s, id) { var js, fjs = d.getElementsByTagName(s)[0]; if (d.getElementById(id)) return; js = d.createElement(s); js.id = id; js.src="https://connect.facebook.net/sl_SI/sdk.js#xfbml=1&autoLogAppEvents=1&version=v3.1&appId=142347525793254"; fjs.parentNode.insertBefore(js, fjs); }(document, 'script', 'facebook-jssdk')); }