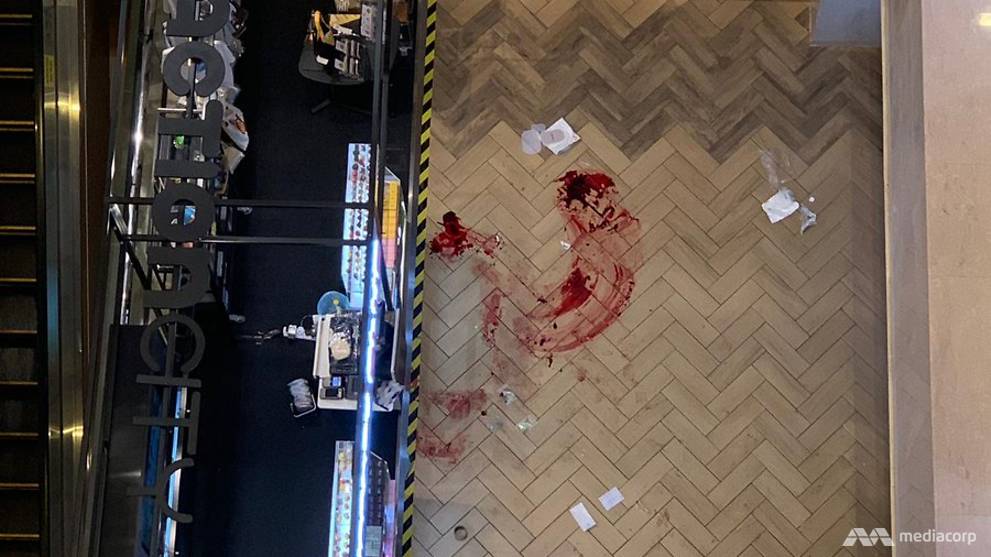 [ad_1]
SINGAPORE: The man died when he fell from a height to Ngee Ann City on Sunday afternoon (July 14), with blood stains before the store at the level of Cellar 2.
The police said that they were warned of an unintentional death at 391 Orchard Road around 2 pm when they found a 35-year-old man who was lying immovably.
"He was unconscious when he was taken to the Tan Tock Seng Hospital (TTSH) and later succumbed to injuries," the police said.
Police investigations are underway.
The Singapore Civil Defense Force (SCDF) also said that the incident was notified approximately at 2:00 pm when the person was taken to TTSH.
Action City Worker Isyirah Jamal told CNA that two parties had served on the counter when the incident occurred.
The 20-year-old said she heard the noise and saw that she was passing by, but she was not aware of what was happening until she could see that a man landed on the ground just outside the party.
"(Men) hair actually passed past one of them (buyers)," said Isyirah, who added that the man fell "sideline, first head".
The story in the tweet said she heard someone screaming when the event occurred and described it as a "terrible accident".
Police on the ground floor 2, as well as at the third level of the building, closed the scene.
Additional reporting by Gwyneth Teo.
[ad_2]
Source link