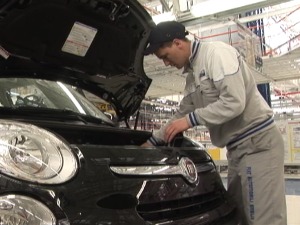 Thus, Italian-American and French car manufacturers grew into a multinational company called "Stelantis". Both companies expect new opportunities for further development from the merger.
The merger of "Fiat Chrysler Cars" and "Peugeot Citroen Group" certainly opens a new chapter in the automotive industry. The car giants continue to drive together under the common name – "Stelantis".
There are now 14 car brands under the same roof, and the new company is headquartered in the Netherlands.
In December 2019, the companies signed an agreement to establish the world's fourth largest manufacturer. At the end of December, the European Union approved the merger of the two companies, and shareholders also said "yes" to the merger.
By the way, "Fiat Chrysler" cars alone employ about 200,000 workers worldwide. Among them are about 2,500 employees in the Kragujevac factory.
The union welcomes the merger and expects it to bring them more work, more employability and, above all, a new car model – this could be in 2022, according to some forecasts.
The "Fiat 500L" has been manufactured in the Kragujevac factory since 2012. Demand for it is declining from year to year, as is production.
The factory in Kragujevac is one of the most modern in Europe with a capacity of 400 vehicles per day, and the start of production of the new model would be very important for the economy of the entire country.
Source link