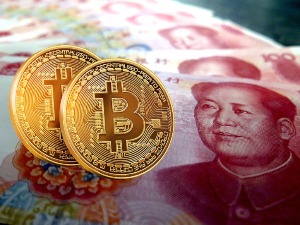 Wang Xin, director of the research department of the National Bank of China, told reporters that the market interest in the digital yuan is "very strong and everyone is closely monitoring the situation," the portal reported. rt.com.
"On the one hand, this (interest in the digital yuan) is linked to more and more central banks in the world involved in developing domestic digital currencies." On the other hand, interest may also be linked to a large increase in the price of bitcoins, "Wang said. CNNBC.
The start of studies on its own digital currency in 2014, Beijing began to suppress the use of all cryptocurrencies, including bitcoins. Cryptocurrency trading has been suspended in about 100 stock exchanges in the country since 2017 under fraud and money laundering regulations.
The National Bank of China plans to prepare the national digital currency for the 2022 Winter Olympics.
As stated, the new currency, which has no official name but is known by the acronym DCEP (Electronic payment with digital currency, in translation digital currency for electronic payment) will have some characteristics of cryptocurrencies.
The digital yuan should replace cash in circulation. It will be linked to the owner's smartphone number, where transactions will take place via the app.
Users will be able to transfer money between accounts by tapping the phone screen.
Such currency will be legal tender and can be used without the involvement of the bank as an intermediary.
Digital Chinese currency verification programs have recently been underway in major cities across the country. In the period around China's New Year in February, authorities distributed more than 40 million yuan ($ 6.2 million) in digital currency as part of a lottery.
According to Wang, testing is becoming more intensive and extensive.
Last year, it was the fifth most common currency for global payments. Trends, however, are in favor of the Chinese currency and that's what it's all about the yuan becomes the leading international currency.
Source link