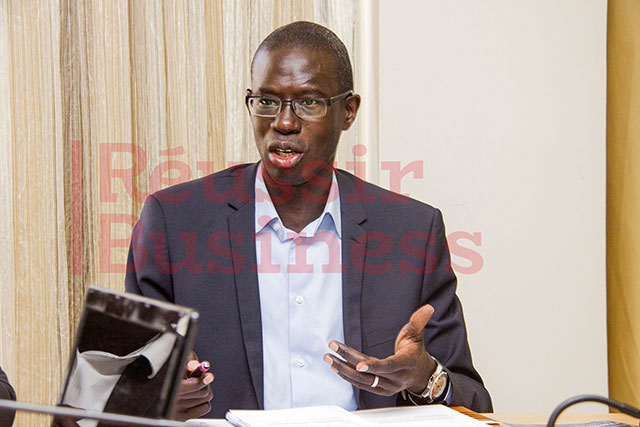 [ad_1]

The NTF IV project supports 10 Senegalese SME IT / BPOs to capture new opportunities in Côte d'Ivoire. Its beneficiaries take part in a search mission in Abidjan from Monday 05 to Friday, November 9th. Arona Koné, Chair of the Côte d'Ivoire Chamber of Commerce and Industry (ICC-CI), believes that the NTF IV research visit is a powerful signal for subregional integration according to the place of choice occupied by Senegal and Côte d'Ivoire in the WAEMU. In addition, the visit is part of the exchange of good practices with GOTIC and the economic dynamics of Côte d'Ivoire, which they want to inspire from Senegalese ICT companies. "This mission needs to be welcomed as an attack on the local market. Instead of going to international markets that are full of constraints and barriers. The approach remains in line with the commitments of Côte d'Ivoire and Senegal. The UEMOA area has enormous opportunities to be explore and exploit ", he said in a statement to our editorial board.
The head of the Senegalese delegation, who is also Secretary General of ASEPEX, Bathie Ciss points out that this research visit is not a coincidence. In his view, it is part of the real economic dynamism that binds Senegal to Côte d'Ivoire as it seeks to strengthen regional trade, remains the only solution for the development of both countries. Mr Ciss calls for a strong and dynamic market for African firms facing international competition. In order to solve this challenge, it is committed to setting up joint ventures between the Ivorian ICT companies and the Senegalese in the same sector.
Diabel Ndaw, NTF IV Coordinator, returned to this project, which aims to support newly established SMEs and IT / BPO exports. I am pleased that the majority of the SMEs making up the delegation are already present in Côte d'Ivoire through their subsidiaries or strategic partnerships with Ivorian companies.
Nafissatou Sall, Managing Director of Call Me and Tanor Dieng, a partner and founder of Baamtu Software Engineering Company, both members of the Senegalese Delegation find that Côte d'Ivoire offers opportunities according to the dynamics of the Ivorian market, which has increased by 9% over the last 4 years. The leaders of these 10 SMEs multiply meetings from B to B in order to hope that they will return to Senegal with tied contracts.
[ad_2]

Source link