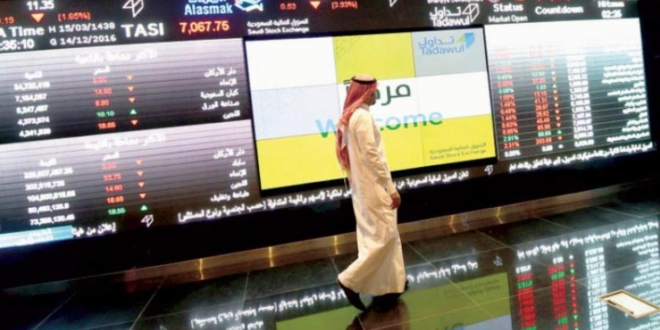 Citizen – SPA
Today, the Saudi Stock Exchange responded with an important royal speech at the opening of the third year of the seventh session of the Shura world by the King of Salman bin Abdulaziz, the king of two holy mosques, where the general index, after several sessions of oppression, declined sharply.
The index of major major shares closed today, with 63.22 points closing at 7560.13 points, trading more than 2.7 billion riyals.
More than 98,000 shares were traded, and 101 companies reported profits and 71 companies were closed.
The best shares were found in the fishing companies Al-Baha, Najran Cement, South Cement and Saudi Petrochemicals, while the shares of export companies, Arab cement, national education, the Saudi budget and Al-Jazir were the lowest in trading, with rates of 10% 9%. , 95%.
The most active were Dar Al Arkan, Development, Saudi Kayan, Fish and Najran Cement. SABIC, Development, Al Rajhi, Fish and Dar Al Arkan were the most active in value.
The Saudi Arabian index closed 2,94 points by 2429.15 points, with more than 200,000 Riyals being concluded. The number of traded shares reached more than 15,000 shares, which was divided by 62 transactions.