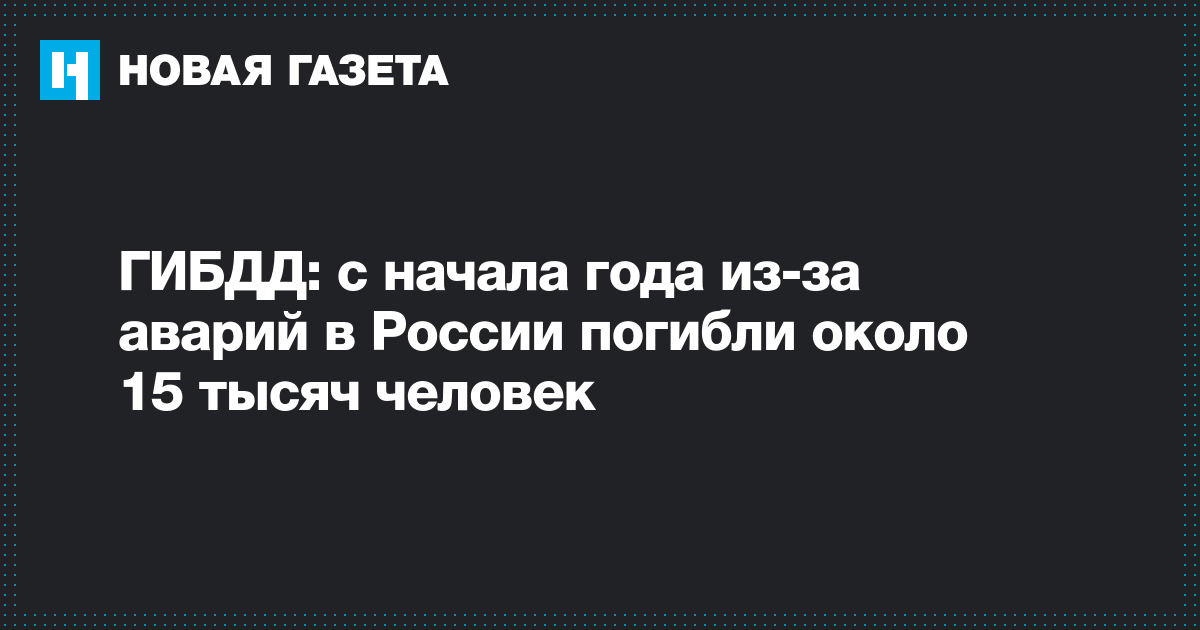 [ad_1]

Since the beginning of 2018, 14,8 thousand people died in road traffic accidents in Russia. Reports on this TASS with reference to the State Traffic Inspectorate (Traffic Police).
According to the ministry, more than 136,000 accidents were reported on the roads since the beginning of the year, injuring more than 174,000 people and nearly 15,000 dead.
According to the head of the traffic police, Mikhail Chernikov, "self-confidence, overestimation of his strength and hope of happiness" most often leads to an accident. "Despite efforts, the cause of most accidents is still a notorious human factor," the traffic police said.
In early November, traffic police reported that in the first nine months of 2018 most accidents occurred due to traffic violations. The most frequent of these were the non-observance of the order of trips at intersections (20 thousand cases – 17% in total).
[ad_2]

Source link