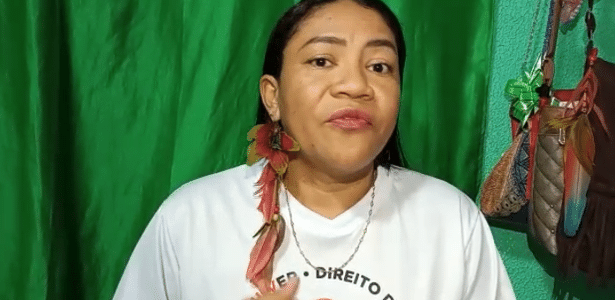 In the last week, the world has been shocked by the news that the Manaus health care system has failed. With a dramatic explosion of cases and hospitalizations for covid-19 hospitals and overcrowded hospitals, with no beds and oxygen available, the entire Amazonas state is asking for help.
In April 2020, even at the beginning of the pandemic, Manaus was one of the first capitals to reach the border.
When she was diagnosed with HIV, Juliana Corrêa was 24 years old, married and knew nothing about the HIV virus. She was in her second pregnancy and heard the news while performing prenatal care at SUS (Unified Health System).
Antiretroviral treatment was started within two months of pregnancy. After six months of pregnancy, her husband left her.
"I was very shaken, without land, without direction. I was isolated," he says. Although she never denied the disease to herself, she did not share information about her serology with anyone except her then-husband. He tested it – with a positive result – and accused her of promiscuity.
She then left her job as a kitchen assistant. He barely started sleeping. "But I gradually got over it on my own," he says. The courage to tell the family came only after eight years.
Today she works as an activist and a member of the National Movement of Positive Citizens. She reports that covid-19, despite living with HIV for 16 years, brought one of the worst moments of her life. Watch the interview:
Agência AIDS – You had covid-19 at the beginning of your arrival in Brazil. What was it like to deal with another illness?
Juliana Corrêa – After 16 years of being diagnosed with HIV, in March 2020, I start fighting for my life again. A virus arrives in Brazil that comes quietly and comes home to panic people. And so it was on mine. After the whole process of diagnosing HIV, I start thinking and I see that this was just the beginning because the future was much harder, covid-19.
I was celebrating my daughter's 15th birthday when I started to feel bad, and it was a very difficult process for me. Because when I was diagnosed with HIV, I had the opportunity to fight, treat myself and live a quality life.
With covid-19 I had no hope, I couldn't think how I was going to survive. I felt very tired, horrible pain in my body. I went into a state of panic. It wasn't easy. I have also had anxiety and depression since March, which I treat.
We need to draw strength and think about people close to us. We see that this virus brings panic, fear and really kills. This is quite difficult.
Did you have any loved ones who became infected with covid?
For 16 years in the struggle for life, I can say that 2020 was the hardest year of my life. I spent 17 days alone, taking care of myself and fighting for my life. The news came that people in my family, very close and very dear, were also diagnosed with covid.
In May and June, I had to quickly lose people in my family. Three uncles died in less than 20 days.
To this day, I think we could do something to keep loved ones from losing their lives. It is very difficult to speak because you see people who are close to you and do not have the opportunity to be here, saying that you have won and that you have won.
How is your daily life in Manaus, a city so affected by the pandemic?
My daily life for the last few months has been at home. I'm just going out to buy a meal and get medicine. I stopped doing a lot because I was afraid I would get infected. I stopped doing my job. I lost my income because I worked in sales and I can no longer do what I used to do every day.
I'm currently talking to other women and trying to at least talk. As much as we are not well, there are people who are also in very difficult situations. In a moment of great helplessness, I feel like I can't do much for the women I live with. It is complicated to live in prison, with fear, panic, anxiety. Looks like it won't end.
And we see on television that things are getting harder and more serious. Those who are far away have no idea what our life here was like.
Do you think this situation could have been avoided?
Many things could be avoided. The failure began in June when the government inactivated a Polish hospital set up with a structure to receive patients coming in with a covid diagnosis. In Manaus, the wave never ended, it just stopped very quickly.
But everything we have built here has been deactivated by the government and the city. Then began the first failure of our managers. To take away what we already had, as we lived in a still critical moment when a lot of people became infected and didn't stop to think about what we could pass on.
Unfortunately, we are experiencing this collapse and there has been nothing to discuss about the blockade in order to achieve common sense between our government and the population. A lot could be done. They closed their eyes. People get infected, they intern. They were silent and it only got worse. If we are going through all this today, we are to blame ourselves.
Who is responsible for the health breakdown in your city?
Since the start of the pandemic, the main culprits have been the federal government, the Ministry of Health, which to date has not paid the attention that Manaus needed and needs. They didn't care. Our medical governor has also made a major contribution to the deterioration of health in Manaus. Because they were able to talk, talk, bring structure, work with the population.
And our mayor doesn't even have anything to say, because he closed his eyes, they were very involved in the election campaign, the politicization campaign. And the fruit of the campaign is still visible today. Infected people, dying, without structure, unemployed, beg for help for life.
The big culprits are our representatives. They say they represent people. And representatives kill for irresponsibility. They are responsible for what we see in Manaus today.