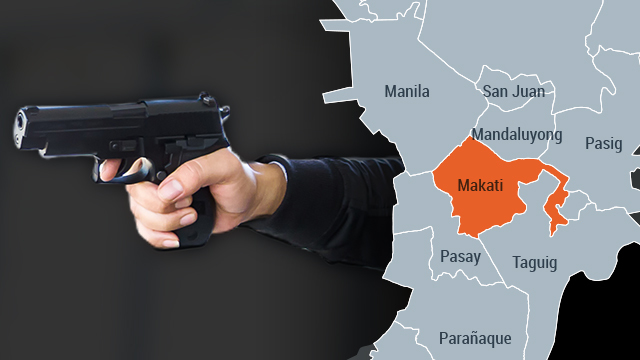 [ad_1]
63-year-old Jesus Dimayuga, who has no known enemies, died in the spot after an unknown shooter shot him.

MANILA, Philippines – A 63-year-old man was shot dead on Sunday, July 14, in a car on the Osmani highway in Makati City.
According to the director of the police investigative unit Makati Gideon Ines ml., The inhabitant of Makati, Jesus Dimayuge, 63, drove with his wife, Romano, along the Osmeña highway to Barangay Bangkal around 8.30 am, when suddenly a shotgun of motorcyclists Jesus appeared.
Jesus Dimayuga died in a place when a bullet hit the chest near his heart.
Romana Dimayuga said that the shooter then fled to EDSA.
The police could not identify the CCTV shooters as they carried a yellow helmet and a face mask. The suspect was on a red motorcycle without a call number.
Ines says that the shell of the caliber gun was detected at the scene of the crime.
The police said that the motorcycle used by the shooter was then found in an empty parking lot at La Guardia, Barangay Bangkal, a few hours after the shooting. No gun was found.
Ines said that the suspected suspect might have been a professional hit. Romana Dimayuga says her husband had no known enemies. Jesus Dimayuga worked as a former dispatcher of Sunshine Transport Taxi.
The police are currently looking for a suspect. – Rappler.com
[ad_2]
Source link