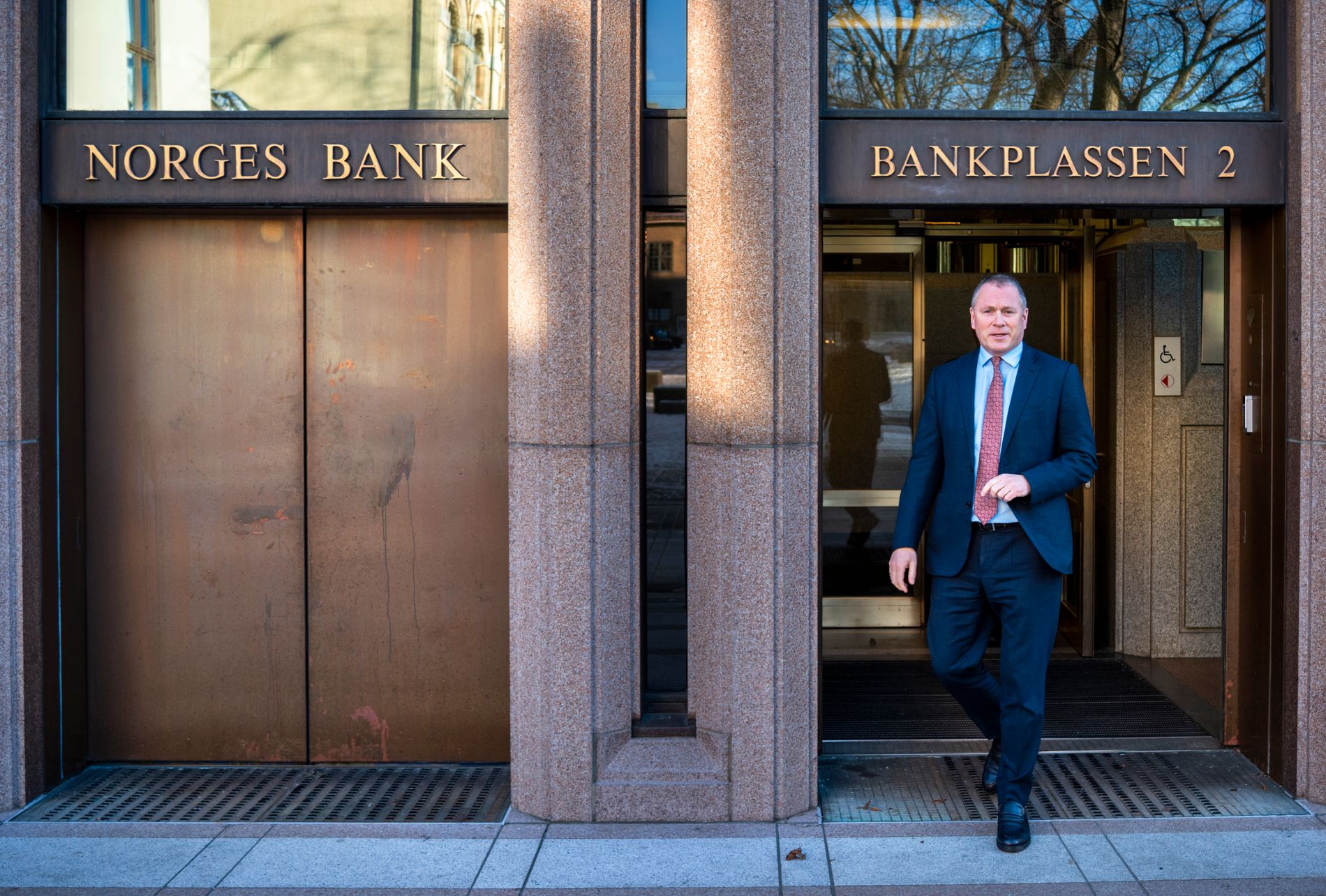 The oil fund bought renewable infrastructure for the first time and entered as the owner of the second largest offshore wind farm in the world.
The oil fund has entered into an agreement with Danish offshore wind developer Ørsted and is buying a 50% stake in the company's Borssele 1 and 2 offshore wind farms, according to a statement Wednesday.
The total value of the stake in the Dutch wind farm is NOK 13.9 billion. The transaction is expected to be completed in the second or third quarter of 2021.
– We can be very proud to announce that we have purchased 50 percent of the second largest operating wind farm in the world, oil fund manager Nicolai Tangen told a news conference on Wednesday, adding:
– We think this is a super nice first investment.
Eight months
Real Estate and Infrastructure Investment Director Mie Holstad of the Oil Fund states that the fund worked for eight months with the purchase of an offshore wind farm.
– In 2020, we reviewed eight different transactions. In addition, we were involved in another bidding process where we did not reach. These transactions take a long time. That's the nature of these transactions, we estimate it takes 4-9 months per transaction, he says.
The reasons were that the fund did not make purchases in other transactions under consideration, the fund points out.
– There was something about the price, something about other things we found in the research we do before such investments. Everything has to be fine, Holstad says.
Ørsted remains the partial owner and holder of the project. The coastal wind farm has a capacity of 725 MW and produces enough energy to consume about a million Dutch households a year. The wind farm was completed in the fourth quarter of 2020.
The Danish company states that this will have a positive accounting effect of NOK 6.7 billion.
Renewable entry announced
Former Yngve Slyngstad oil fund manager said last year that the fund plans to make its first entry into renewable infrastructure in 2020, but that has not happened.
Current fund manager Nicolai Tangen told E24 in January that he hopes to complete the first transaction in 2021.
The Petroleum Fund has already said it has a strategic ambition to invest about NOK 100 billion in renewable energy in 2020, 2021 and 2022.
According to the plan, the Norwegian fertilizer producer Yara and Ørsted will use part of the wind energy from the Borssele project to produce hydrogen in the Netherlands.
also read
Tangen believes that renewable energy is expensive: – There is a lot around bones
– Crucial
The Zero Environmental Foundation is very pleased that the Petroleum Fund has invested in renewable infrastructure for the first time.
– Increasing investment in renewable energy is key to accelerating the transition to a zero-emission electricity system. The fact that the Oil Fund's first investment is in a project developed and led by Ørsted will bring significant experience for new investments in the future, says Dagfrid Forberg, Chief Financial Officer at Zero, in a comment.
The Petroleum Fund initially decided to invest in the renewable infrastructure of Western economies because it is assumed that there is less risk in these markets. Zero wants the fund to enter fast-growing economies as well.
– The next step could also be to invest in emerging coal-intensive economies such as India. The huge need to develop renewable energy in developing countries and emerging markets in the coming decades offers great potential, Forberg says.
also read
You want a $ 25 billion revolving fund: – These are interest-bearing investments
– Great competition
At a hearing at the Storting last year, Tangen pointed out that it could take time to find a profitable investment in renewable energy.
– There is a lot of competition for these projects. There are many around the foot, there are many who go through this door. We can't say exactly when these things will land, Tangen said.
In 2019, Storting opened up for the oil fund to enter its fourth investment space, namely direct investment in renewable infrastructure.
The fund initially invested only in fixed-income securities since 1996. In 1998, it was also allowed to buy shares, and in 2011 it went into real estate for the first time.
also read
It abandons the first investment in renewable energy: – ambitions to make it happen this year
Store in the summer
The Petroleum Fund said offshore wind and solar projects are most important now that the fund is entering that universe. However, such projects are not endless and such assets are sought by investors.
Oil companies are also chasing offshore wind projects. Equinor recently sold parts of two U.S. projects to rival BP for nearly NOK 10 billion. That's 12 times more than Equinor originally predicted for them.
In December, Equinor also sold part of the large British wind project Doggerbank to Italy's Eni for NOK 2.4 billion.
Danish developer Ørsted also has a habit of selling when projects are completed. In 2018, for example, the company sold half of the Hornsea 1 project to Global Infrastructure Partners for NOK 48 billion.
Questionnaire: What do you want to read more about in E24?
also read
The Finance Committee supports the Gray proposal: stricter coal requirements for the oil fund
also read
Equinor sells the Doggerbank share to Eni for NOK 2.4 billion
Source link