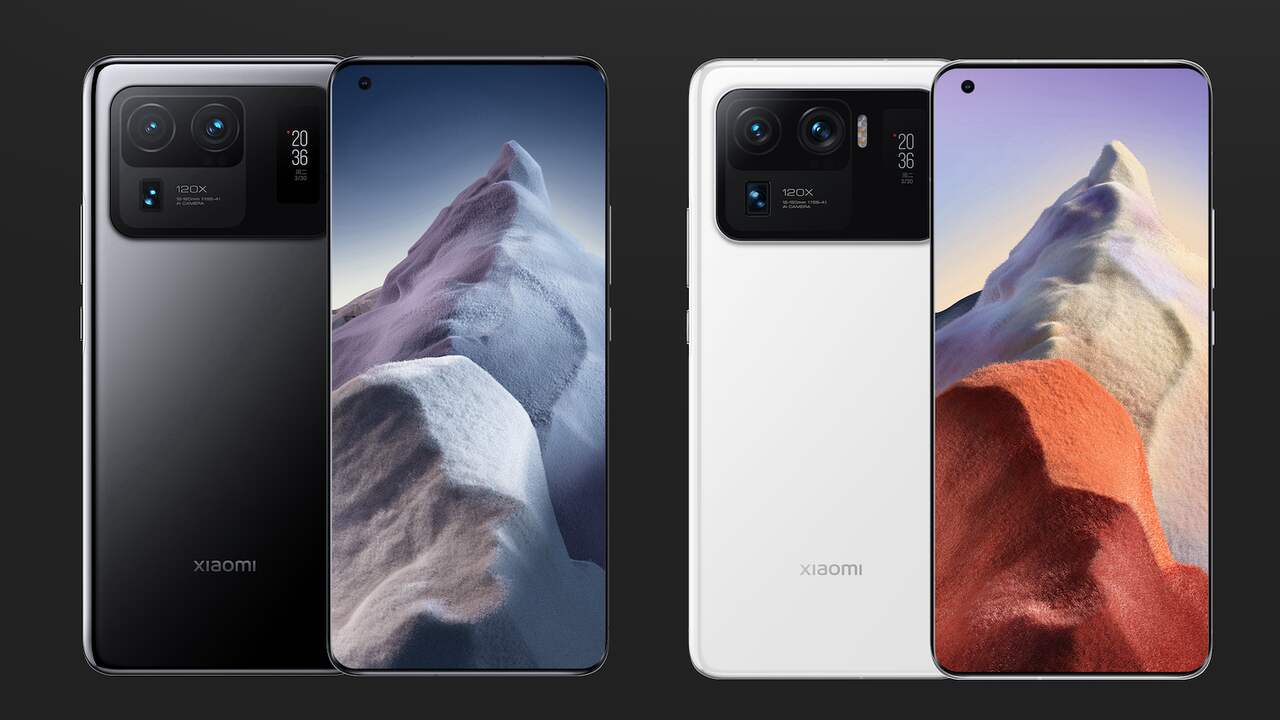 Xiaomi has introduced four new smartphones in the Mi 11 series, including a new premium model: the Mi 11 Ultra. This smartphone has a small 1.1-inch LED screen for taking self-portraits with the rear cameras. The phone also has a regular selfie camera on the front.
The screen has a resolution of 126×294 pixels and is therefore not sharp enough to see details on it. But you can recognize the heads on it. This way, you can see on the screen whether someone's head is still ending up in the photo, or just falling out. Notifications can also be displayed on this screen.
Like the regular Mi 11, the Ultra also has three rear cameras. The standard 50 megapixel camera is less sharp than the regular 108 megapixel camera. However, Ultra's wide-angle lens and telemacro lens have 48 megapixels and can take better photos than Mi 11. Xiaomi claims that you can zoom up to 120 times with the Mi 11 Ultra and that you can shoot in 8K with all three cameras. .
The Ultra has the same 6.81-inch screen as the Mi 11 with a high refresh rate: 120 Hz. The Ultra also has a 20MP selfie camera in the upper left corner of the screen.
Both phones have the same Qualcomm Snapdragon 888 processor, so both support 5G. However, the Ultra has 12GB of memory and 256GB of memory, more than the standard model. The battery is also slightly larger with 5,000 mAh and can be charged with 67 watts, which is slightly more than the Mi 11.
In addition to the Ultra, there are three new Mi 11 phones
The Xiaomi Mi 11 Ultra costs 1,199 euros. It is not clear when the model will be available. In addition to the Ultra, Xiaomi is showing three Mi 11 phones. The Mi 11i is a cheaper model with a slightly smaller screen and a smaller battery, for 649 euros.
The cheapest Mi 11 models are Lite and Lite 5G. The non-5G version costs $ 299; those who want 5G support have to pay 70 euros more. The Lite models are the lightest and thinnest Mi 11 phones and have a slower processor and 6.55-inch smaller screens than other Mi 11 smartphones.
Source link