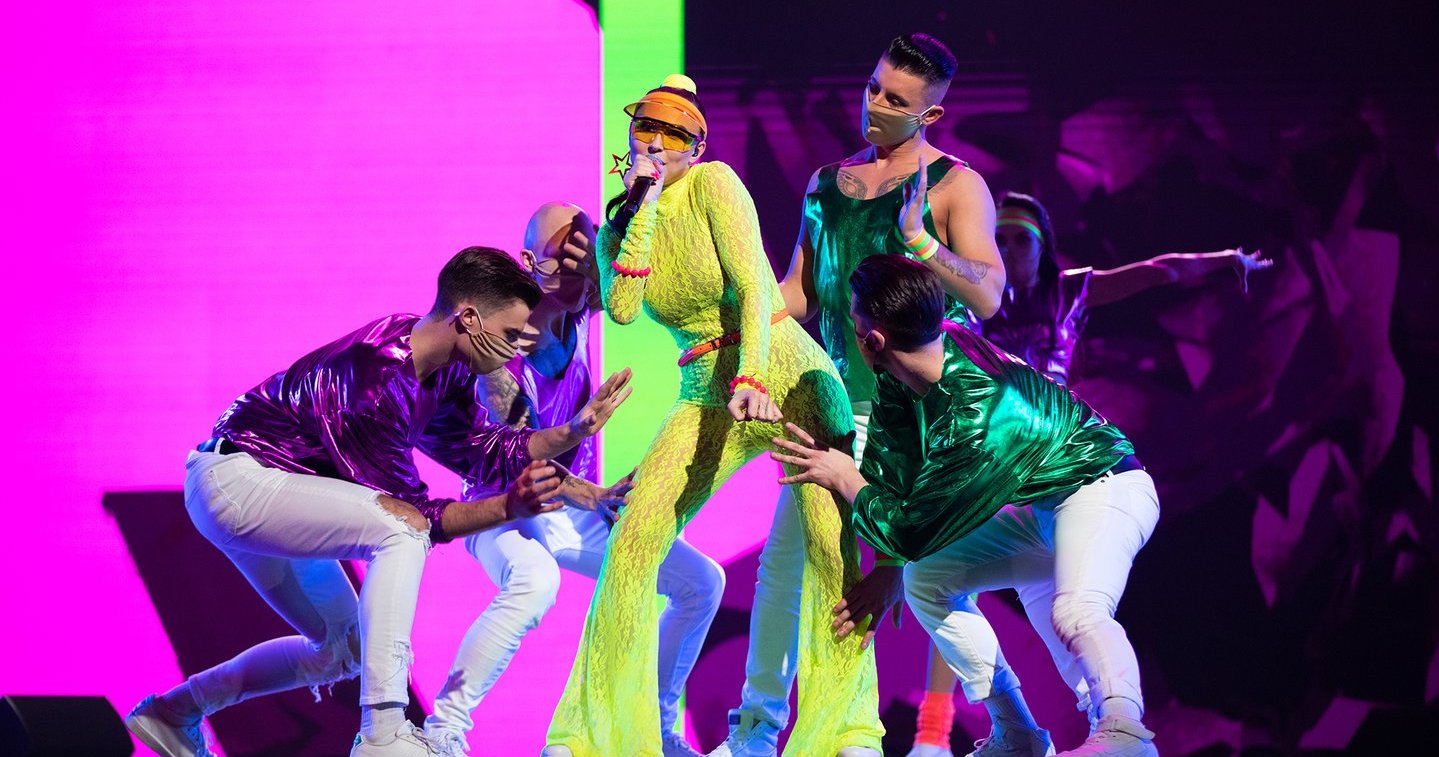 Gabrielė Urbonaitė-Geleibra and Anatolijus Oleinik have already finished their journey in a bubble, and this Sunday it became clear that Kristina Jurevičiūtė left the project and received the fewest votes.
Earlier this week, participants began preparing for the weekend. Mindaugas Rainys revealed to them on Tuesday that the theme of this week's performances is Lithuanian hits. However, one condition was set here – none of the performers could sing their song.
With the draw, it became clear which participants are free and have creative freedom. Happiness smiled on the following participants of the project: Justinas Lapatinskas, Žygimantas and Gabija, Justinas Mejeris and Ieva Riepšaitė, Norbert Liatkovskis, dancers Violeta DaQueen and Auggi.
Aleksandras Ivanauskas-Fara pulled out the Lithuanian hyperbole song "Fancy Life". Raji will perform Rytis Cicin's song "Daughter of Rain". Performer Mia pulled out Kastytis Kerbedis 'song" Night, "although the woman wasn't happy about the song. Maris Jampolskis received the song "Maybe It Will Be" by Stasys Povilaitis, which he will have to perform with his roommates – Radius and Faro. Kristina Jurevičiūtė will have to choose the jazz song "Under My Skin" or "Don't Say Anything". Gabrielė Rutkauskiene-Vasha received the song "Super Girls" from the group "69 in the Sky", which was later changed to another song.
Let us remind you what will turn out and what is worth continuing the fight – only the spectators decide. They can vote for their beloved faces not only on Sunday by phone, but also all week online, on the news portal tv3.lt.
The start of voting on the news portal tv3.lt is announced every Sunday evening, when all participants and leaders are informed that voting on the portal has begun. Voting continues until 7pm next Sunday.
You can assign one vote per participant per day.
The votes cast on the tv3.lt portal represent 50 percent. The next part will be decided by viewers, who will call a short number on Sunday during the Big Show Bubble.
You can vote here.