1999-2014 Puyol, who defends Barca's colors, is one of the symbols of Catalan football.
He has won the Uefa Champions League three times during these years, become the Spanish champion six times and won the European and World Championships once with the Spanish national team.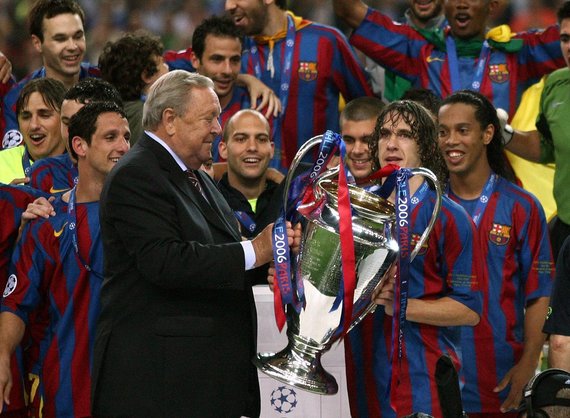 Photo by Scanpix / Charles Puyolis with the UEFA Champions League Cup
But C.Pyyolis is also known as a big basketball fan. In 2010, he was among many Barcelona football stars who, together with then-elected club president Joan Laporto, unexpectedly performed at the Euroleague final in Paris and inspired Juan Carlos Navarro to win at Barca, the strongest tournament on the continent.
During his career, the long-time Barcelona defender often played in the Palau Blagrauna arena during the Barca basketball game, and he himself does not avoid playing basketball.
C.Pyyolis proved that he has good skills in a video that moved to instagram. In it, the Catalan shone through "through" three points and won with his arms raised in the air.
"I'm ready," Puyolis added, marking Sharunas Jasikevicius as he entered, as if asking for Barcelona's basketball team.
Shar, whose team faces a tough Euroleague match in Istanbul against Fenerbahce tonight, has yet to answer C. Puyol's record. Maybe a 178 cm tall hardcover defender would be useful to a Kauna resident?