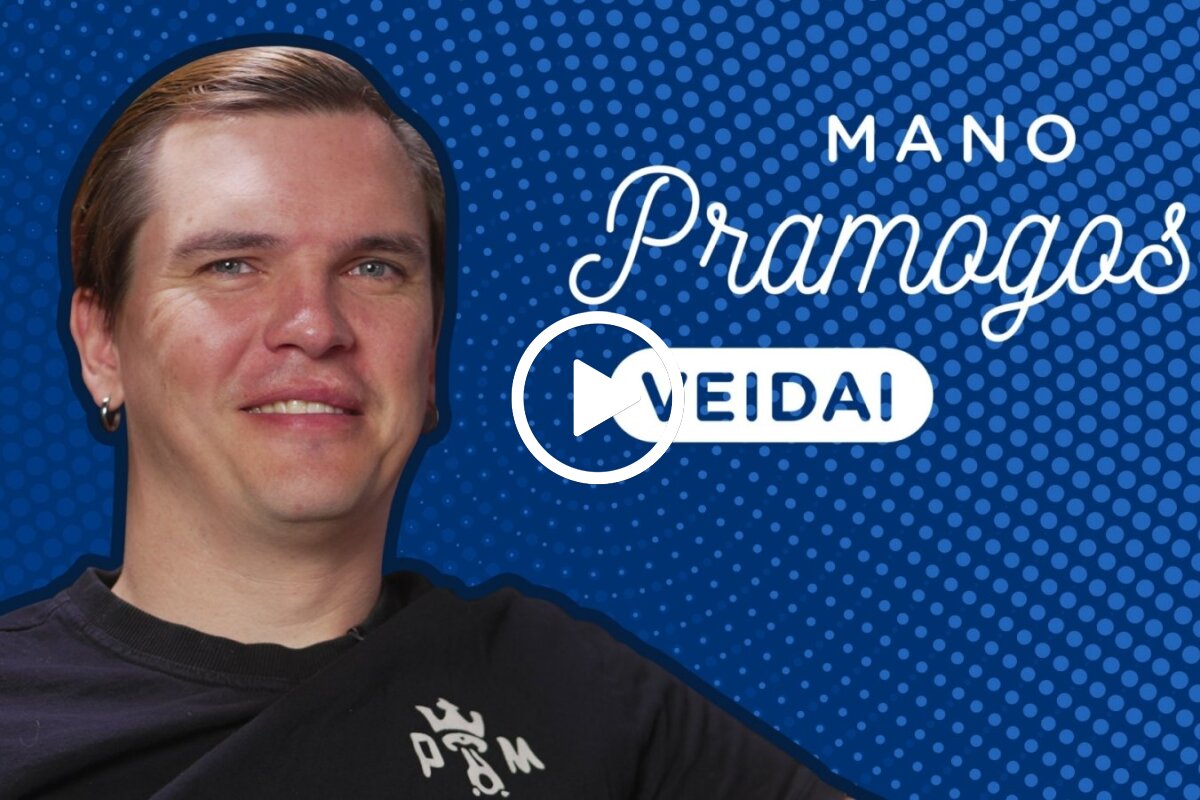 Lithuanian actor Mindaugas Papinigis, who became famous in Emilia Vėlyvis' films "Zero", has played many roles in both cinema and television in his career, but says he does not feel like a real actor.
M. Papinigis, who once worked as an "acting agent," says the actor's life is constantly sitting in hope.
"Honestly, sometimes it's hard to call myself a real player. I'm filming and I've had a number of roles before, but it's still hard to think of myself as such. My journey began when Americans in Lithuania were filming the series "Robin Hood" and I came to a Lithuanian film studio to shoot there. I came, sat down, waited … A woman like that came, wrote down my information and everything, "said M.
Papinigis.
"Just before I leave, this woman says,' But you really don't expect us to call you, okay? "And I think,' there's nothing like that, it probably has to be here, it probably happens to everyone. "So, this time no one
he didn't call, but after 3-4 years, someone actually called and offered to film on mass stages. I walked, walked and really enjoyed it. Then I thought, "I'd like to work in a movie theater," the actor recalls.
Why Mindaugas Papinigis didn't want to become a surgeon, why he lived in a remote Portuguese village for half a year, and whether he would agree to shoot in erotic movies, you'll find out this Monday night at 10 p.m. 15 min.
in the show "My Entertainment FACES" only on Delphi TV.