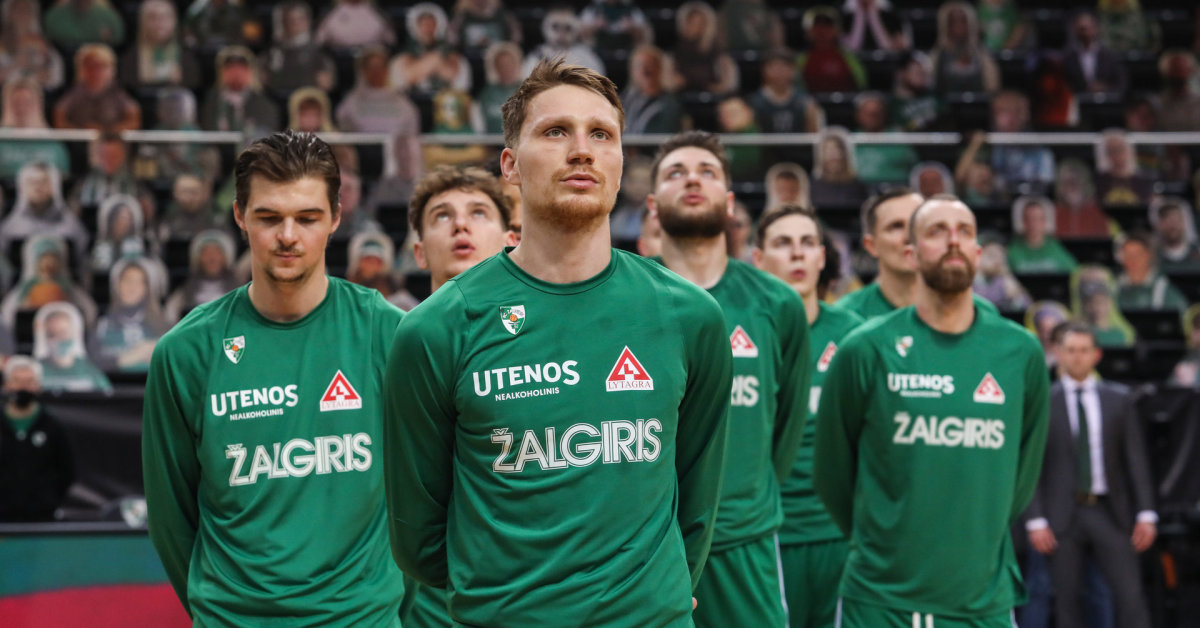 Zalgiris is a fairly early bird in the players market.
Three years ago, an agreement was reached with Thomas Walkup in January-February, when he wore the MHP Riesen T-shirt in Ludwigsburg like nowhere else and fought for the FIBA ​​Champions League title, knowing he would play for Žalgiris next season.
Steve Vasturi was hunted in early 2019-2020. at a stage in the season when no one suspected the future Euroleague starting five player was running in Germany.
After the European basketball market stepped out of the usual schedule, Zalgiris drew some outlines for next season. And Paulius Motiejūnas sees the most uncertainty in the line of defenders.
Marius Grigonis' contract with Žalgiris is valid until 2022, but the Kaunas club is ready to lose its leader.
More than 150 thousand. The Lithuanian buyout of one billion euros will not be a big obstacle for top Euroleague teams.
M. Grigonis is interested in practically all the best teams in the Euroleague. 15min According to sources, Barcelona and CSKA Moscow are showing interest, while Istanbul's Anadolu Efes is also targeting Žalgiris.
The 26-year-old from Kaunas is not hunting for money and if he received an important offer from Žalgiris, he would consider staying home. But here green and white have to work flawlessly.
"Zalgiris" will probably be left without another important soldier.