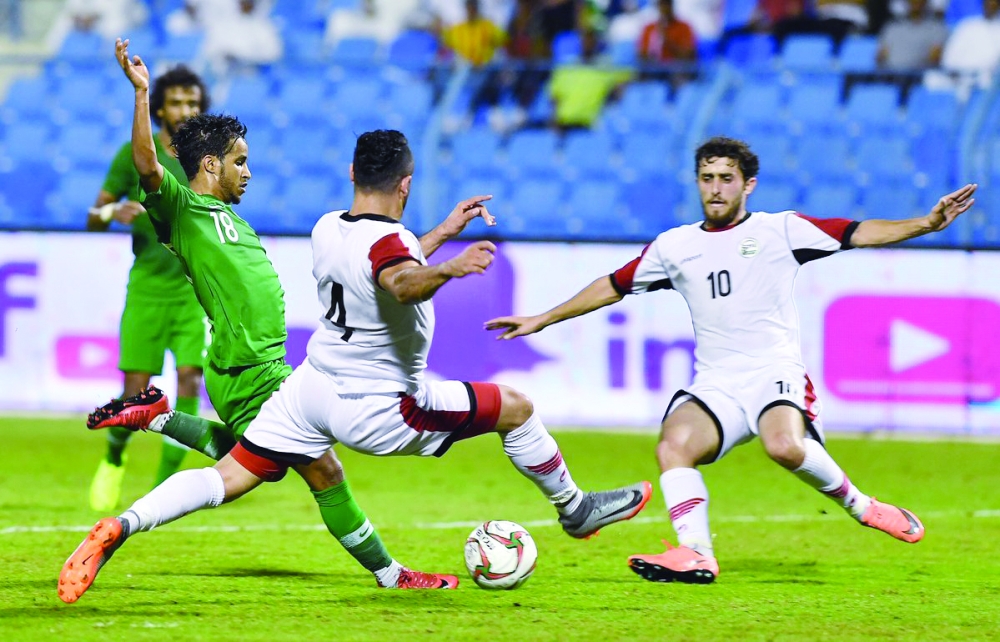 [ad_1]

The National Football Team will go to Amman tomorrow to meet Jordan's Jordanian brother tomorrow in an international friendly match for the Asian Nations Cup.
Coach Juan Antonio Pietzi has decided to leave the list, which includes 25 players, including the injured.
Abdullah Atif described the interlocutor with Jordan as difficult.
He said: "The Jordanian team played before the period before Croatia, the world champion and presented a powerful game, and we hope that we will benefit from the technical confrontation with him at home and among the crowds.
Atif explained that our team did not provide the desired level for Yemen and is trying to improve its level.
"Despite field control, we missed offensive solutions and the coach stressed the need to create a registration opportunity," he added.
"We had the benefit of playing with Yemen and it is important to play matches with teams that are similar to some of the teams that we will face at the Asian Nations Cup."
[ad_2]

Source link