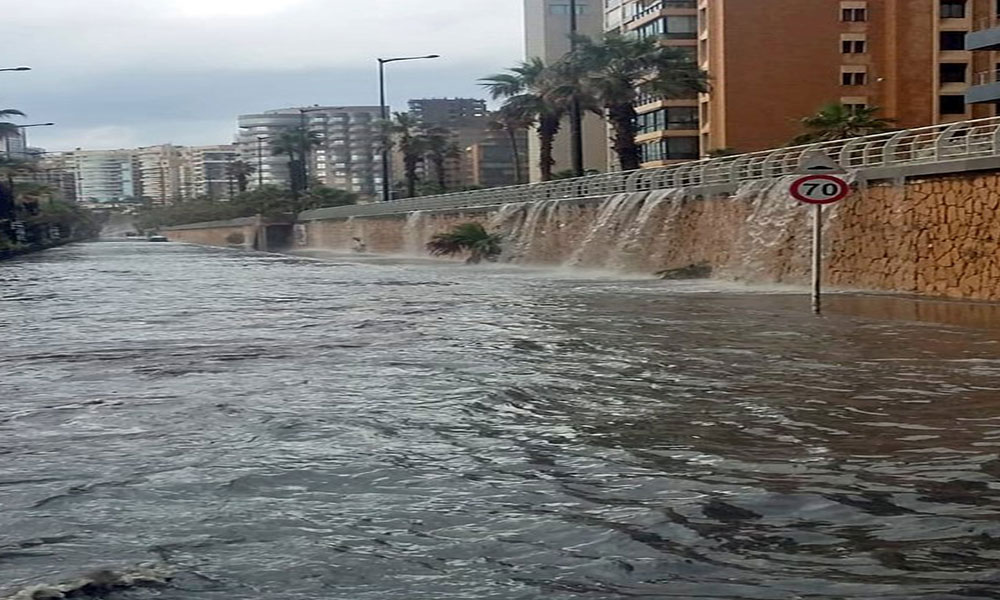 Reactions to the "Scandal" on sewage in Ramlet al-Baydi continue as Beirut Governor Ziad Shabib charges a flood for the Aden Bay project, the Ghubairi municipality, the Development and Reconstruction Council and three restaurants. The head of the Central Criminal Investigation Department ordered an immediate investigation into people who were forced to fill the sewers in different parts of the capital.
MP MP Rawla al-Tabash Jaroudi and head of the parliamentary working committee Nazim Najm said that today's MEPs will file a complaint against all those involved in the investigation, while the members of Beirut will follow this as an introduction to the fight against corruption .
But the dispute, as the "brigade" stated, will, during a debate at today's meeting of Members on whether the action is known against what was stated at the press conference of the capital's governor or against the unknown to be left to justice, to identify the names of all involved and responsible ?
So, even if the sewage of sewage and dirty water returns to the sewage system in the capital, the black Friday fatal accident must remain below the center until the aggressors come out of the tents, their prisons and their places in prison. If we want to build a country, Hard, but it requires a decision and a decision in the hands of representatives of people.
The Beirut media said that the "accident" was created and can be repeated due to lack of control. How could the Eden Bay project complete its project and bury the sewage without permission? Where were the municipal authorities of Beirut? And Alice got the same flood last week? Why was the new drainage line discussed? Is the alternative to a line that is closed by aggressors? Why did not we see a similar cruise in the past years? And how does the Municipality of Al-Ghubairi dare to break the line of the refinery network?
And he called on the Beirut circles concerned not to breach responsibility and stress the need for the accountability of responsible officials, notwithstanding that similar incidents are not repeated in the country's capital.
But the fear is that the sewage will become "dirty" and will become a Beurut settlement in exchange for the Ghubairi sewage system, and when dozens become a closed victory over an impossible bastard, in order not to shake civilian peace, according to the introduction of the LBCI screen He warned that Mayor of Beirut assumed responsibility for himself. While the Governor assumed the responsibility of the Al-Ghubairi community, the municipality was responsible for it and the municipality of Beirut, and there are also those who direct the Council in development and reconstruction, and he decided to ask himself: "Or Is not this head of ministers and presidents? "