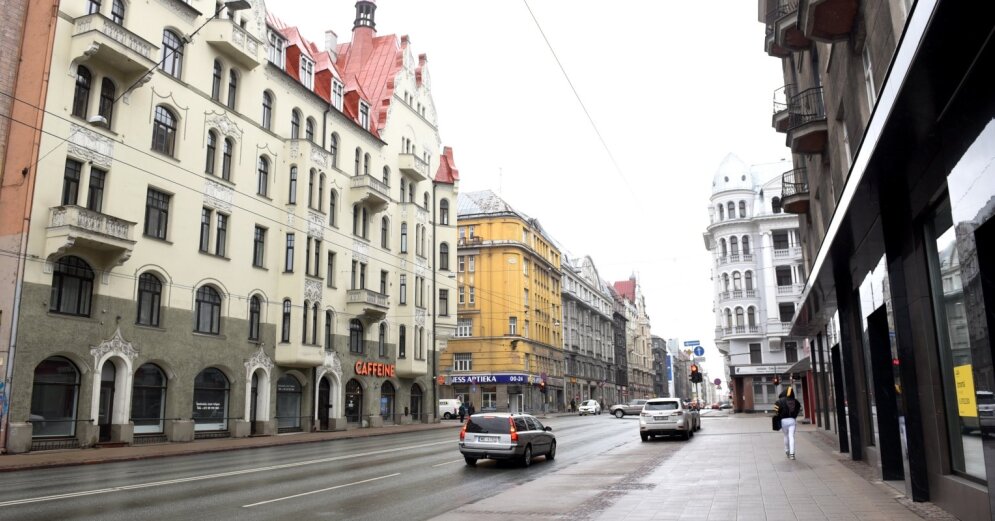 In Riga, 176 new cases were reported the previous day, but the number was also relatively higher in the Daugavpils region and the Rujiena region, according to data collected by the Centers for Disease Prevention and Control (SPKC).
Content will continue after the ad
Advertising
In total, the 14-day total number of cases in the capital is currently 2,451 people.
In Daugavpils, 34 new cases were discovered yesterday, the total number of cases in the last two weeks reaching 357.
In the municipality of Rūjiena, 24 new patients were registered and the number of infected people increased to 85 inhabitants in two weeks. In Liepāja, 21 patients were diagnosed, the total 14-day number of patients increased to 258 inhabitants.
The previous day, 17 new infections were detected in the Ogre region, 15 in the Gulbene region, 14 in Jūrmala, 13 in the Balvi region, 12 in the Jelgava region, 11 in the Alūksne and Salaspils regions, and 11 in the Rezekne and Smiltene regions. In other counties, the number of new cases is less than ten.
The highest number of cases in the last two weeks is in Riga – 2451, Daugavpils – 357, Jelgava – 298, Liepāja – 258, Jūrmala – 204, Gulbene region – 190, Rezekne – 164, Ogre region – 152, Ludza region – 123, Kuldīga region – 112, Balvi region – 105, Salaspils region – 104, Olaine region – 101. In other regions, the number of patients in the last two weeks does not exceed 100.
The municipality of Durbe is the only one where no new patients with Covid-19 have been registered in the last 14 days, but the number of patients in 25 municipalities ranges from one to five.
LETA's calculations, based on data from the Central Statistical Office on the population in the districts according to actual residence in 2020 and SPKC data on the last 14 days of illness in Latvian municipalities, show that 14 days of cumulative morbidity per 100,000 inhabitants in Latvia is currently 370.3.
In 29 municipalities this indicator is higher, among them 12 it is exceeded by 50%.
The estimated number of cases per 100,000 inhabitants in the last 14 days after the changes that took place the day before is highest in the districts of Rūjiena, Viļaka, Ludza, Gulbene, Balvi, Ķegums, Aglona, ​​Cesvaine, Varakļāni, Aknīste, Zilupe. in Rēzekne.
The 14-day morbidity rate per 100,000 population is a theoretical indicator that allows comparisons of morbidity rates in areas with different populations and does not specify the exact number of cases.