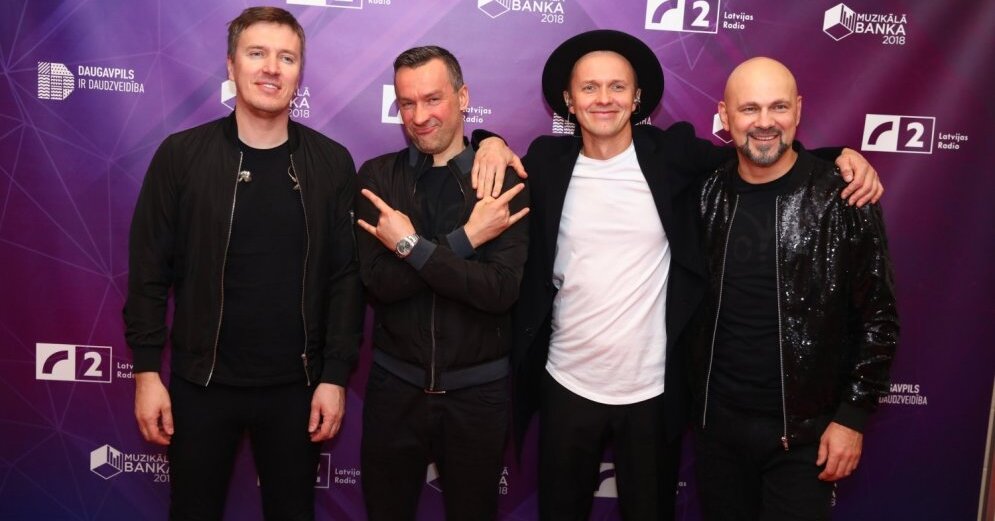 [ad_1]

On Saturday, February 9, a pop-rock and song of the Latvian radio "Musical Bank" will be closed in Daugavpils. At the end of the grand finale, the most valuable and most popular song of the year will be named.
This weekend in Daugavpils came all the most popular home-based musicians and a general exercise took place on Saturday.
In the meantime, the main finalist of the "Music Bank 2018" at the Daugavpils Olympic Center is currently on LTV1, as well as at the LR2.
The concert will feature 15 of the most valuable songs of the past year, which were included in the poll's final, which summarizes the voting of the audience and the evaluation of the jury. At the end of the evening we will finally find out which last year was the favorite Latvian composition of listeners.
"Faces of double eels" will be performed by "Atspulgs" by Aije Andrej's "Blene", the song "Sound poets", "Pot", "Astro", "Dejak tape", "Ieviņa" youth orchestra, MARTAS "All my flowers are lost in my hands", Markus Rivas "I Can not Do", "Brainstorm" Piece "Ogles", "Very Cool People" feat. Edavardi, ants and Kristīne Prauliņš "Pa Circle", "Bermuda Dual", "Hand Ocean" hit "Triana Park" "Pink Brillian", the ensemble "Tautumeitas" performed "Sadziedami", Dona & Ozola "Broken Heart" Ivo Fomina "Again and Again" in Intara Busulis "Easy".
The placement code for the after_article key was not found.
The placement code for the m_after_article key was not found.
It is strictly forbidden to use DELFI's published materials on other Internet portals, in mass media or anywhere else, as well as in any way to distribute, translate, copy, reproduce or otherwise process materials published by DELFI without the express permission of DELFI; permission is received, reported as source of published material.
[ad_2]

Source link