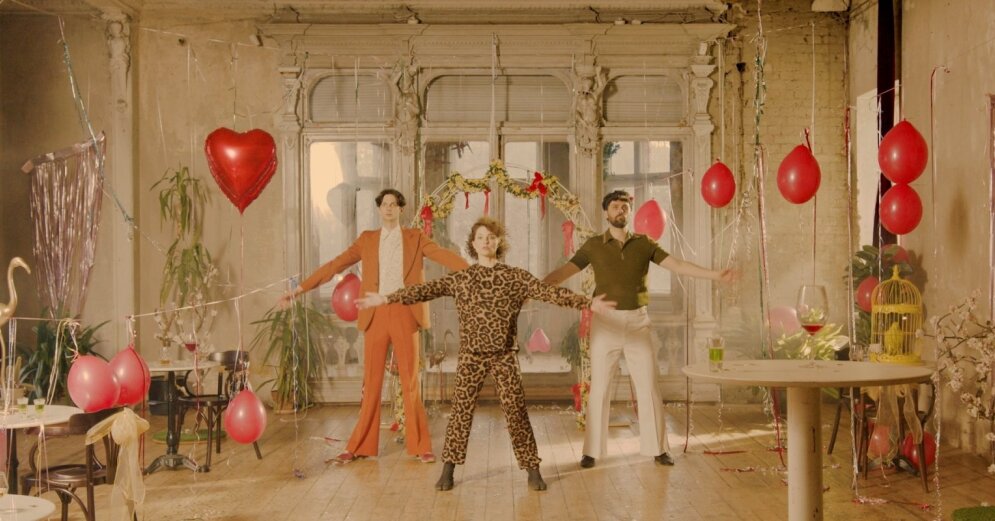 On Thursday, April 1, a new online program will be launched on the social network "Facebook" – the dance and exercise project "Dienasszagļu rīta rosme".
Content will continue after the ad
Advertising
Director Una Rozenbauma and producer Mārtiņš Mielavs, in collaboration with choreographer Elīna Gediņa, created a dance video with the author's permission using the song Imants Kalniņš "Holiday Day".
In eight shows, which will be published once a week on the Facebook account of Villa von Strick, various famous guests will dance with Mielava and Gediņš on Thursdays.
"It will be awkward, really, really awkward and everyone will be able to watch, learn and repeat it. Really everyone," the project authors write.
Video shows include warm-up exercises, and choreographies are slowly being learned step by step. The dance will be fully staged in seven programs. We will record the eighth show with the audience, who learned to follow the dance after the shows.
The show's first guest is director and actor Toms Treinis. The shows will also be attended by musician Reinis Sējāns, actress Marija Linarte, costume designer Berta Vilipsone and other personalities.
"Thieves, aristocrats, degenerates and also plebeians who work all the time! This is for you! For anyone who would like to play sports regularly but fails. For those who are awkward and dissatisfied with athletic people. For those who are quarantined and For those who find it difficult to follow self-proclaimed sports coaches on screen and try to train with them.and in happy dancing! Because, as you know, only the whole body has a healthy mind.And only in dancing there is lightness and joy ! "report the creators of the project.
The first show has already been published, and the next ones will be available every Thursday morning on the Facebook page of the KK von Strick villa and on the Vimeo account.