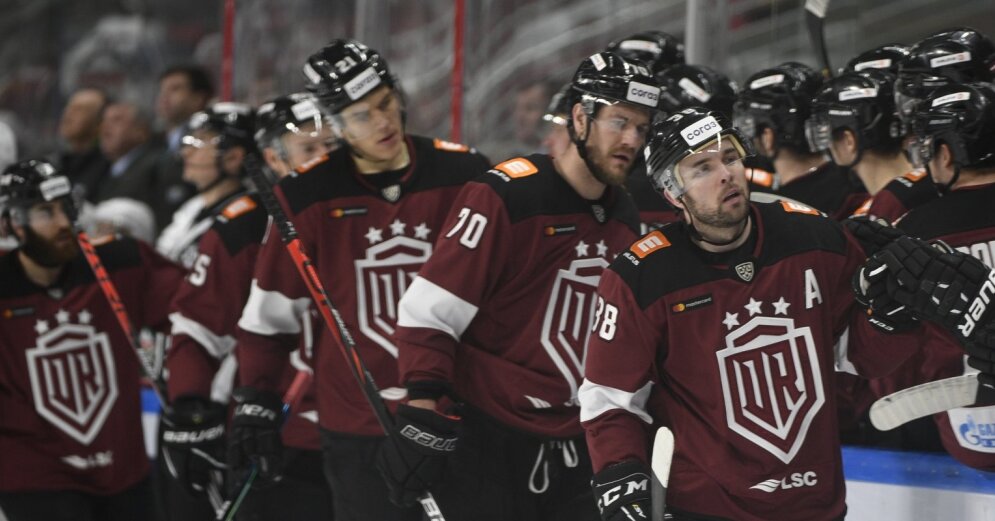 The unit of the Continental Hockey League (KHL) Riga "Dinamo" will meet the Yaroslavl "Lokomotiv" for the fourth time this season on Thursday, February 18.
Content will continue after the ad
Advertising
The match between the two teams in the Yaroslavl arena will start at 18:00 Latvian time. The portal "Delphi" will offer the text of the game live.
"Dinamo" has lost in the last nine matches. Last time he managed to earn points on the road at Ufa "Salavat Julayev", which "bike" won with 5: 4. Before that, the point was also won against CSKA Moscow, and in the last two matches they lost to Omsk Avangard (1: 5). ) and Kazan Ak Bars (3: 4).
"Lokomotiv" has not been very successful lately, as it has won two matches in the last five matches. In the last match, Lokomotiv won 3: 2 in Cherepovets' Severstal, but previously lost to St. Petersburg's SKA (2: 3), Severstal (2: 4) and Avangard (2: 4).
Both teams have met three times this season, and have won the Russian club in all of them. In the last match in early January, "Lokomotiv" won with the guests with 4: 1. "Dinamo" last won the KHL match in November 2018 – 3: 2.
In the KHL Championship, the two teams met together 31 times, ten of them in Rigans.
"Dinamo" went on this journey with three goalkeepers, seven defenders and 13 attackers. There will be no Canadian Jesse Lipon among the hockey players because after the match with "Ak Bars" he decided to continue his career in the Swedish championship.
Goalkeepers Ivan Naļimovs and Stanislavs Galimovs did not go out due to injury. Injured Gļebs Zirjanovs, Lauris Dārziņš, Emīls Ģēģeris and Danila Larionovs will also not be included. Defender Kristaps Sotnieks has remained in Riga and will continue to coach, but Miks Tumanovs, Kārlis Bucenieks, Gļebs Prohorenkovs and Rūdolfs Polcs have joined the Russian Youth Hockey League (MHL) team "Rīga".
"Dinamo" team for guest appearances at CSKA and "Lokomotiva":
goalkeepers – Jānis Voris, Bruno Brūveris, Reinis Liepiņš;
guards – Matthew Mayon, Roberts Mamčičs, Ernests Ošenieks, Rīss Skārlets, Kristaps Zīle, Nikita Matejko, Gunārs Skvorcovs, Tony Sunds;
Forwards – Daniels Bērziņš, Rihards Bukarts, Roberts Bukarts, Andris Džeriņš, Mārtiņš Dzierkals, Jevgēņijs Gračovs, Miks Indrašis, Deniss Paršins, Gennady Stolarovs, Jānis Švanenbergs, Deniss Fjodorovs Jekolajs
Dinamo is the last of 11 western conference clubs with 25 points in 55 matches, while Lokomotiv is fourth with 74 points and has already secured a place in the playoffs.
"Dinamo" took the penultimate place in the western group and in the entire league last season, for the sixth year in a row it did not qualify for the Gagarin Cup.