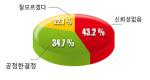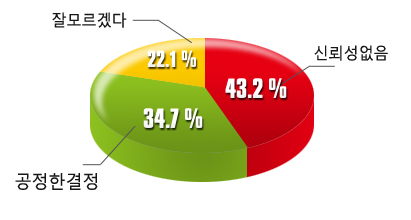 New airport empty, LHWith regard to the announcement of the selection of the district for the scientific belt, which has recently been hotly debated together with the relocation of the seat, the public 43.2%replied that they did not trust the results.
Mono Research, a public opinion research agency, has passed 16Work 'Notice of selection of the district for the scientific belt'As a result of the survey, the public asked for an opinion, 43.2%defendant 'do not trust the result'and replied, 'it was a fair result'is the answer 34.7%appeared as. 'I do not know'is the answer 22.1%was.
By regions all regions except Chungcheong 'not trustworthy'has a great response. Gyeongsangbuk-do, which had a direct impact(64.5%)in Jeollabuk-do(50.0%)ob 'not trustworthy'showed the greatest response,, Only in Chungcheong 'a fair decision'the answer was 65.3%as 'not trustworthy'it was found to be higher than the response.
On the other hand, this research 5month 16across the country 19men and women older than 1,039 th most commonfor people ARSconducted a telephone survey,, the sampling error is 95% at the level of trust ± 3.03% pin the morning.
Source link