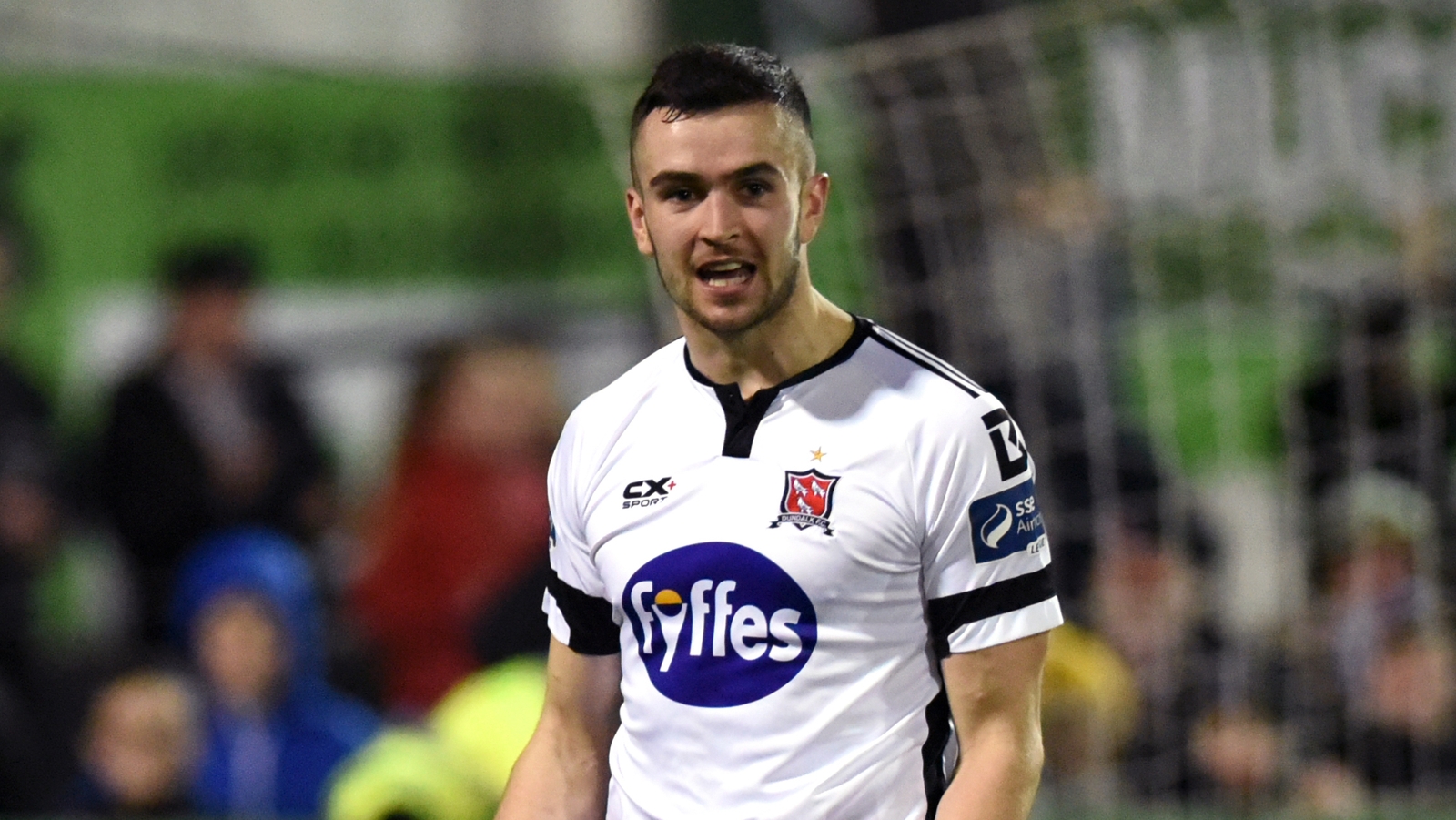 Dundalk Michael Duffy received the Premier Division Player of the Year award at the PFAI competition at the Marker Hotel in Dublin tonight.
The Derry player, who was born in the season, won the double win in 2018, scored 13 goals, and took two players in the month of the gong in April and August.
He finished his year with his first league medal in the League of Ireland, which at the beginning of the 2017 season signed Dundalk from Celtic.
Michael Duffy from @DundalkFC
rounded off with a brilliant season and a club with his prize for a player of the year # PFAIservers18 pic.twitter.com/VHgO0txiYx

– PFA Ireland (@PFAIOfficial) November 10, 2018
This week, the head of the Republic of Ireland, Martin O'Neill, described Duffy as an "extremely gifted player", underlining that "the documentation was there" when switching loyalty from Northern Ireland to the Republic of Ireland.
Duffy took part in 12 minor competitions for Northern Ireland, and in 2016 he was called for his World Cup qualifier, but this year he said he wanted to move to the Republic.
Choose this! What is the goal of Michael Duffy? @DundalkFC led Levadia Tallinn 2-1 in Oriel Park (3-1 in total), and you will find it very well to find a better end result anywhere in Europe tonight than this peach volley #RTEsoccer pic.twitter.com/ArDW8MxkAt

– RTÉ Sport (@RTEsport) July 19, 2018
The award for the young player of the year went to Duffy's teammate Jamie McGrath from Dundalk. The 22-year-old has signed for champions from Athletic St Patrick's at the end of 2016 and has become an increasingly influential presence since then. UCD's Gary O'Neill won the First Player of the Year award.
Not surprisingly, Stephen Kenny received the prize from the Premier Division of the Year again. Dubliner led Dundalk to the other league and the Cup twice from his reign and the fourth title of the league in five years.
Stephen Kenny won the flight leader at @PFAIOficial rewards, uses the platform to talk very extensively about the homeless crisis, it is difficult to follow this ?

– Marie Crowe (@ mariecrowe) November 10, 2018
Collie O'Neill, director of UCD, received the first division award for this year's prize, bringing the students back to the Premier Division.
Gorman O'Gorman, who has withdrawn from international football this year thanks to a century of caps, was rewarded with a special prize.
Denise O'Sullivan, who won the US NWSL Championship with North Carolina brave this year, won the International Women's Football Championship of the Year award. Her international counterpart Rianna Jarrett returned home last night to the National Continental Tires Women's National League of the Year.