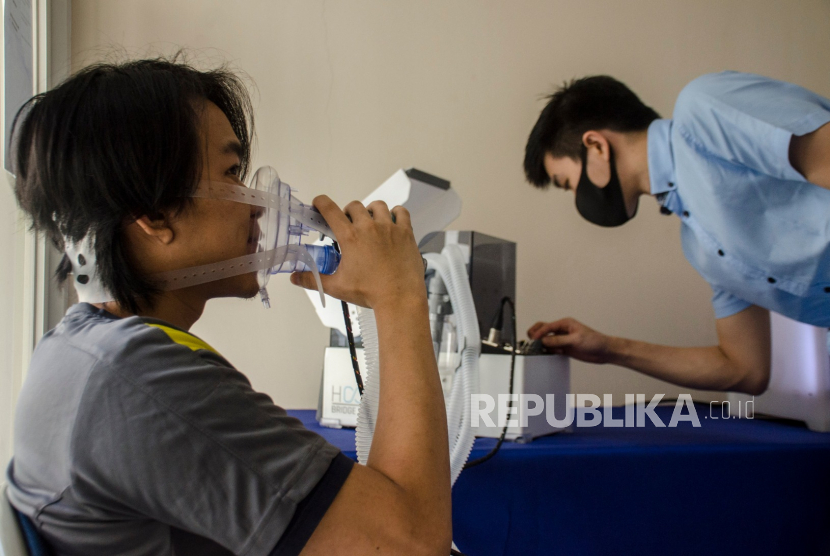 Patients with Covid-19 often need to take deep breaths.
REPUBLIKA.CO.ID, JAKARTA – Doctors from Friendship Hospital advised Covid-19 patients to perform breathing exercises frequently to maintain lung condition so that they could continue to function optimally even after later recovery.
Respiratory rehabilitation consultant at Siti Friendship Hospital Chandra Widjanantie stressed the importance of maintaining lung condition during the Covid-19 recovery period so that it will not affect the condition of the body after its complete recovery.
"Covid19 can an attack on the lungs will affect the expansion of the lungs, the lungs will constrict, we must continue to expand. Don't just relax, if you're sick, you have to fight keep fit, develop your lungs, "Siti said in a talk on lung health monitored in Jakarta on Thursday (21/1).
He stressed that patients with Covid-19 need to breathe frequently. Trick, take a deep deep breath and exhale slowly. In addition, Siti also suggested that you maintain a good posture.
source: Med
(function(d, s, id) { var js, fjs = d.getElementsByTagName(s)[0]; if (d.getElementById(id)) return; js = d.createElement(s); js.id = id; js.src = "https://connect.facebook.net/en_US/all.js#xfbml=1&appId=417808724973321&version=v2.8"; fjs.parentNode.insertBefore(js, fjs); }(document, 'script', 'facebook-jssdk'));


Source link