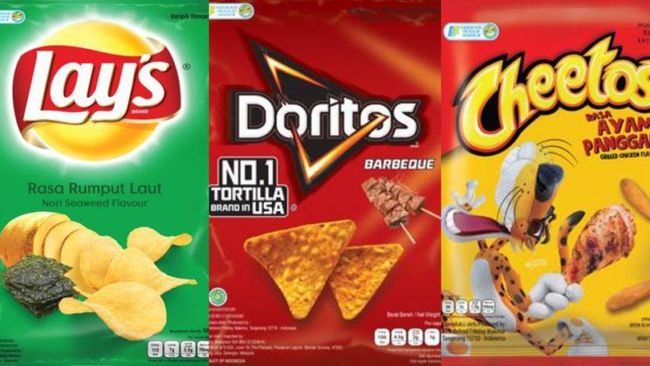 Jakarta, CNBC Indonesia – The management of consumer publisher PT Indofood CBP Sukses Makmur Tbk (ICBP) has stated that it will focus on selling other snacks such as potato chips and other traditional snacks produced after the partnership with its subsidiary PepsiCo.
Indofood CBP Business Secretary Gideon A. Putro said the development of the snack brand itself is at the heart of the company to stay market leader in the domestic snack industry.
"We currently have our own brands such as Chitato, Qtela, Chiki and Jetz, which will continue to develop … ICBP understands the tastes and snack choices of Indonesians very well and will continue to develop its portfolio to maintain its market leadership position, "CNBC Indonesia told Gideon last weekend.
In addition, after the purchase of all shares of PT Indofood Fritolay Makmur (IFL) owned by Fritolay Netherlands Holding BV, the company will no longer officially manufacture and market products such as Lays, Cheetos and Doritos from 17 August 2021.
Meanwhile, Fritolay, PepsiCo and / or other related parties are not allowed to produce, package, sell, market or distribute any snacks competing with IFL products in Indonesia for the next three years.
The termination of cooperation between the two companies was due to commercial reasons.
"This transaction has no significant impact on ICBP," he said.
For information, the ICBP completed the purchase of all IFL shares owned by Fritolaya on 17 February 2021. The number of shares purchased was 49% of all shares issued by IFL, valued at Rp 494 billion.
[Gambas:Video CNBC]
(bag)
Source link